Pet insurance for people who'd do anything for their pet.
Pumpkin Pet Insurance plans help you give your fur kids the best care pawsible with:
Pumpkin can help you say 'yes' to the best care.
When they're sick
Help get them the diagnostics, treatment, and prescription medicine they need to get better with Pumpkin Insurance plans.
When they're hurt
Help give them the emergency care, surgery, and rehabilitation therapy it takes to recover with Pumpkin Insurance plans.
When they're healthy
Help them keep up with routine wellness care with Preventive Essentials. It's not insurance, but an optional benefit you can add to your plan.
Pet insurance that helps your pet stay healthy now and fur-ever.
From sock snackcidents to bite wounds to parasite infections, you can help your pup rebound from unexpected ruh-rohs with dog insurance designed for accidents and illnesses.
When cat-astrophes happen – like digestive illnesses, eye infections, or worms – you can help your kitty get back on their paws with cat insurance designed for accidents and illnesses.
Make wellness care a walk in the park with
Preventive Essentials.
All pets need yearly check-ups, vaccines, and parasite screening tests to stay healthy. That's why we worked with vets to create a unique wellness package called Preventive Essentials. It's not insurance, but an optional benefit you can easily add to your plan if you want refunds for this crucial wellness care.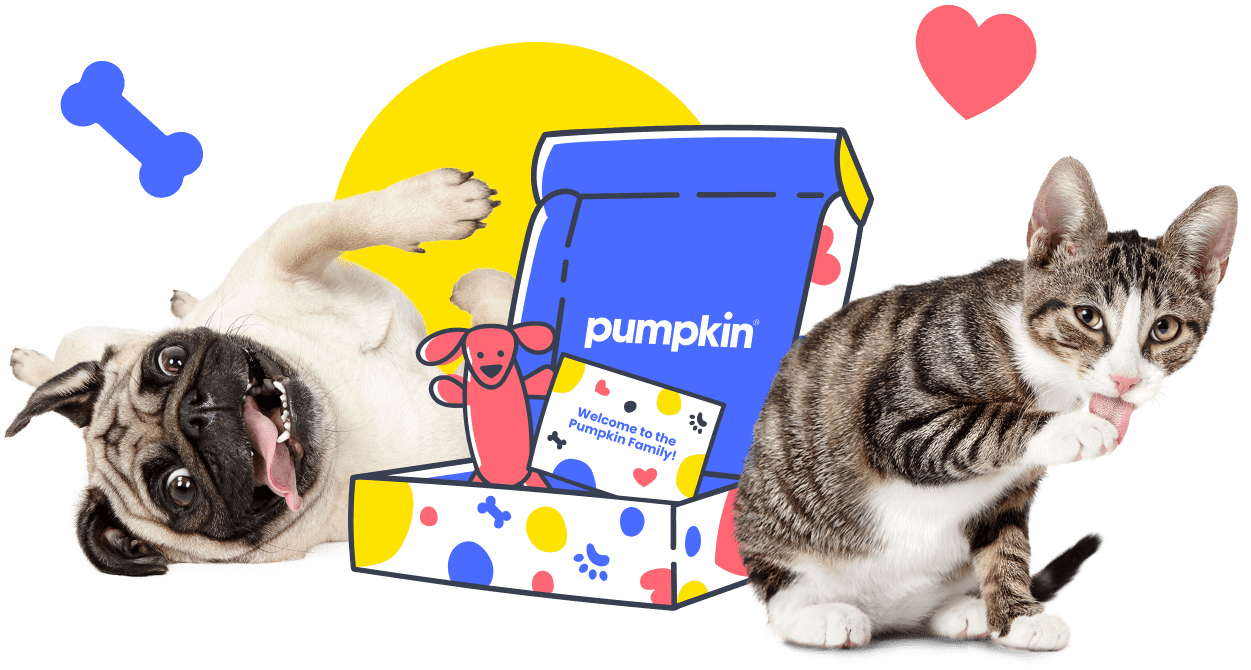 Signing up for a Pumpkin plan is easy!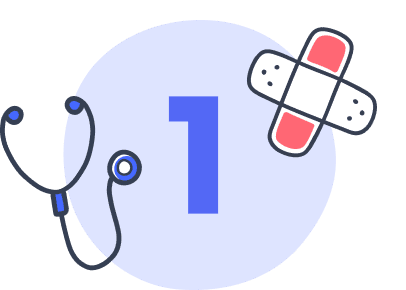 Choose a Pumpkin Pet Insurance plan that's right for you and your pet.
Add an optional Preventive Essentials package to your Pumpkin plan.
Submit a claim & get paid back quickly for eligible vet bills.
Don't furget – with a Pumpkin plan, you can see any licensed vet in the U.S. or CAN!
Why pet insurance is worth it for your pet.
Thanks to new veterinary advancements, there are better diagnostics & treatments available to our pets than ever before. But they often come at a high cost. In fact, over a pet's lifetime, families can expect to spend ~$16,600 on vet care for dogs
6
 and ~$13,350 on vet care for cats!
8
 From common infections, to chronic illnesses, to catastrophic injuries, dogs and cats can get sick or hurt unexpectedly at any life stage.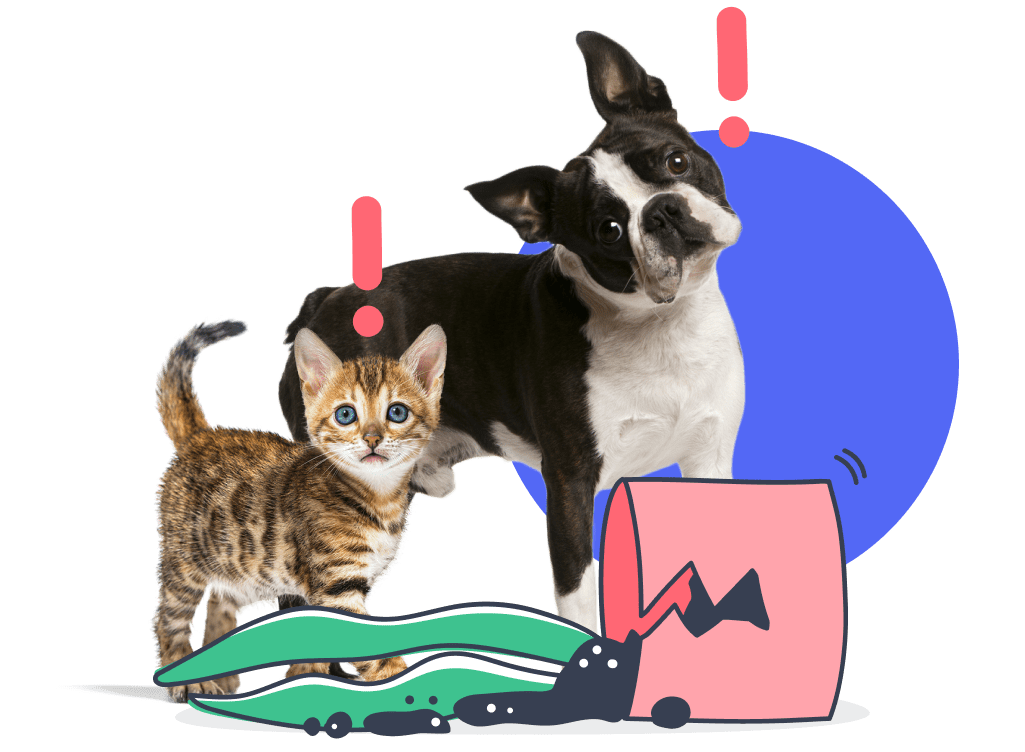 So, how common are unexpected accidents and illnesses? Well, they happen more often than you think! No matter their age, pets have a habit of getting into things they shouldn't – like
snacking on toxic plants
or fracturing paws while playing. It's especially hard to imagine when your pet is young and healthy, but as many as 1 in 3 pets need emergency vet treatment each year!
20
When ruh-rohs or cat-astrophes happen, Pumpkin insurance plans can give you peace of mind knowing you have help protecting your pet's health when it matters most. They can help you say 'yes' to the best care possible by paying you back 90% of covered vet bills. After you've met your annual deductible, a Pumpkin plan can cover $1,800 of an eligible $2,000 emergency vet bill. Just imagine how much it could save you over your fur kid's life!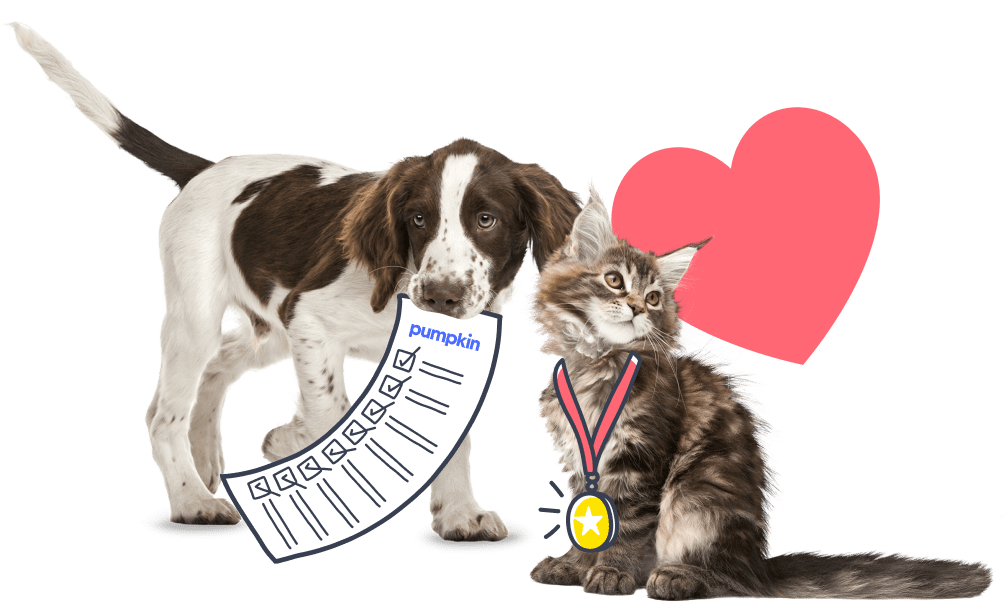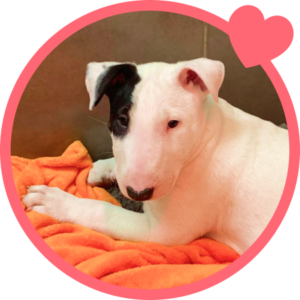 "Our boy got sick. Walking from 1 specialist to another was not easy on our pocket & Pumpkin is helping – so we can focus on our guy. ❤️ Please insure your puppy, you never know what will come!"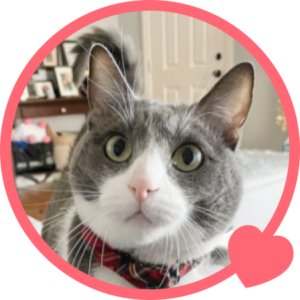 "Recently Jax became seriously ill…what a relief to know Pumpkin had our back. Vet costs can be extremely expensive and quickly cost in the thousands. So thankful we were reimbursed quickly."
"Even though I've worked for a veterinary clinic for 5+ years & have access to great medical care, Pumpkin Insurance has saved me twice in 3 months! I've saved over $4k just with 2 (very young) pets."
– Kourtney C., Raja & Flex's Mom
Your pet deserves a plan as special as they are.
See any licensed vet in the U.S. or CAN
Pumpkin plans cover eligible treatment from any licensed vet, so it's your vet, your choice – always.
90% reimbursement rate fur all
We believe all pet parents deserve 90% cash back on all covered vet bills (not UP TO 90%).
10% multi-pet discount
Pumpkin helps you budget for your fur family with a 10% multi-pet discount for each additional pet you enroll.
14-day waiting period for all accidents & illnesses
Pumpkin plans have the same waiting period for all covered conditions, including hip dysplasia and cancer.
No upper age limits or breed exclusions, ever
Pumpkin plans are available to all dog and cat breeds, and never reduce or decline coverage as pets age.
Find out how much pet insurance costs right now!
Fetch a free quote in less than 5 minutes to see your pet's pawfect plan.
Some top pet insurance questions we get asked all the time...
How much is pet insurance?
The cost of your Pumpkin plan will depend on a few key factors including your pet's age, breed, species, and location. Your plan cost will also depend on the annual coverage limit and annual deductible amount you select. The annual coverage limit is the amount your insurance plan is designed to cover in eligible vet bills each year. Your annual deductible is how much you choose to pay towards eligible vet bills each year before your 90% cash back for eligible expenses kicks in. The easiest way to find out how much a Pumpkin plan will cost for your fur kid,
fetch a free quote today
!
Do Pumpkin plans cover pre-existing conditions?
Pumpkin plans, like most pet insurance plans, don't cover "pre-existing conditions" that occur or show symptoms before coverage starts or during a waiting period. However, if a pre-existing condition is curable (e.g., UTI, paw fracture), was cured, and has been free of symptoms and treatment for 180 days, Pumpkin plans would cover it if it occurs again in the future, with the exception of knee & hind leg ligament conditions. If a knee or hind leg ligament condition occurs prior to the day after you purchase your Pumpkin plan or during the waiting period, any future ones won't be covered.
It's important to note that not all plans will cover eligible cured pre-existing conditions that occur again in the future, so this is definitely a plus with Pumpkin insurance plans! All that said, having an incurable pre-existing condition, or a knee or hind leg ligament condition, doesn't mean you shouldn't join the Pumpkin pack! Even if your pet has a pre-existing condition, you can always enroll them and get covered for new conditions that develop down the road. Have questions? Call us at 1‑866‑ARF‑MEOW (1‑866‑273‑6369) or email [email protected].
Why choose a Pumpkin plan over other pet insurance plans?
We know choosing the right plan for your pet is a big decision. We want to help you make the best, most informed choice by highlighting key ways Pumpkin insurance plans stand out from the pack:
90% reimbursement rate fur all pets 8 weeks & up – seniors included
Smart annual coverage limit options from $10k-unlimited for dogs and $7k-unlimited for cats
Everyone gets extensive coverage (no need to buy a bunch of extra insurance plan add-ons)
Pumpkin plans cover key conditions some insurance plans exclude, like dental illnesses, behavioral problems, hereditary conditions, and parasite infections
Pumpkin plans cover in-clinic + virtual vet exam fees for accidents & illnesses no extra add-on fees required
Pumpkin plans cover physical therapy and prescription food & supplements* for covered conditions no extra add-on fees required
No breed or upper age restrictions, plus no reducing coverage as your pet ages
14-day waiting period for all conditions – even knee injuries and hip dysplasia
10% discount on a Pumpkin plan for each additional pet you enroll
Quick & easy online claims process for all pet parents
Easy comparison charts to see what you're really getting vs. other insurance providers
Voted "Best Pet Insurance for Comprehensive Coverage" in 2022 by BusinessInsider.com15
Like what you're seeing?
Fetch your free quote
today!
Are pet insurance plans and pet health insurance the same thing?
Some providers refer to their plans as pet health insurance, but this isn't always the most accurate description as pet insurance plans are not the same as human health insurance. They work differently, and remember that pet insurance plans are designed to cover accidents and illnesses rather than all types of pet health care. It may seem odd, but pet insurance actually falls under property & casualty insurance.
Do all vets take pet insurance?
With a Pumpkin insurance plan, there are no "networks" of approved veterinary care providers to which plan coverage is limited. Pumpkin plans pay you back directly for all covered claims, which means you can use your Pumpkin plan coverage for eligible care from any licensed veterinarian, specialist, emergency clinic, or hospital in the US or Canada!
What does pet insurance cover?
Pumpkin insurance plans offer extensive coverage for accidents & illnesses as well as veterinary care options & services to diagnose and treat them. Pumpkin plans cover many important things that some insurance plans exclude or charge extra monthly add-on fees for, including: 
Dental illnesses
Behavioral problems
Hereditary conditions
Parasite infections
Prescription food & supplements for covered conditions*
Alternative therapies for covered conditions
In-office + virtual vet exam fees for accident & illness related visits
See a sample policy for all coverage benefits & exclusions.
Which pet insurance covers dental?
Did you know 70% of cats and 80% of dogs show signs of gum disease by age 3?!
11
 While it seems like a no brainer, not all pet insurances cover dental illnesses. Some insurances don't cover them at all. Others only reimburse you up to $1k per year for dental illnesses, or require an annual dental exam first.
Unlike some pet insurances, Pumpkin plans cover dental illnesses (including periodontal disease AKA gum disease), along with any exams, X-rays, treatment, surgery, and prescription meds used to diagnose or treat them. Pumpkin plans also cover tooth extractions for dental injuries.
Pumpkin plans do not cover annual dental cleanings and certain cosmetic or elective services. For a full list of what Pumpkin insurance plans do and don't cover, check out a sample policy.
Does pet insurance cover vaccines?
Pumpkin Pet Insurance plans are designed to cover the diagnostics and treatments your pet needs to get better when unexpected accidents or illnesses occur. They are not designed to cover routine wellness care that pets need to stay healthy year-round, like vaccines to help prevent infectious diseases.
That said, we know insurance alone won't solve your pet's health & wellness needs. It's why we worked with vets to create a unique wellness package called Preventive Essentials. Preventive Essentials isn't insurance, but an optional benefit you can add to your Pumpkin insurance plan if you want refunds for annual wellness exam fees, important vaccines, and key parasite screening tests pets need to stay healthy and disease-free! We offer different packages based on your pet's species and age. Click on the link that applies to your pet below.
Read More about Preventive Essentials for Dogs & Puppies
Does pet insurance cover spaying and neutering?
Do you offer a discount on pet insurance plans for multiple pets?
Yes! We know pet care can be expensive – especially when you have more than one fur baby to budget for. Unlike some other pet insurance plans out there, Pumpkin Pet Insurance plans offer a 10% multi-pet discount for all additional pets! That means you get 10% off a plan for each additional fur family member you enroll. When you fetch a quote for
multiple pets
, you'll see this discount applied at checkout.
Tell us about your pet, so we can fetch you the pawfect plan.
Not digging it in the first 30 days? No worries, you can cancel and get a refund.
*