Pet lovers are a special breed. We're not just committed to the animals in our lives: we want to shower them with treats, spoil them with the best gifts, and revel in their antics all year long.
If this sounds like you or someone you know, we've got the Christmas gift guide for you. From tasty dog treats to comfy cat carriers, there's bound to be something the furry friends in your life will absolutely adore. Read on to start shopping!
Disclosure: This post contains affiliate links at no additional cost to you. We may earn commissions from Amazon or other vendors through these links. As an Amazon Associate, Pumpkin earns commissions from qualifying purchases.
Best gifts for dogs
Blueberry Pet delivers with their seasonal designs, and this year is no different. The holly leaf Christmas collar adds a cheerful twist to your dog's usual look. Add in a matching dog leash and you're set for holiday dog walks.
Not looking for Christmas colors? Blueberry Pet also offers non-holiday customized collars. Get your dog's name embroidered on the collar for an adorable personal touch.
BarkBox is known for its charming, bespoke subscription boxes that arrive packed with joy and goodies each month. Their current promotion gets you double the toys and treats in your first box, too. Monthly themes are always clever and fun, from "squeakaway camp" in the summer to "mischief mutts" during Halloween. Holiday boxes this year include Peanuts and Home Alone themes, among others.
BarkBox toys, treats, and chews are of great quality, though may not be the most indestructible dog toys. A separate "Super Chewer" box is designed just for heavy chewers.
If you want to add a cozy addition to your dog's life, consider purchasing them a new dog bed. While many pet parents already have a bed for their dog, this memory foam mattress will be sure to help your pooch catch some more Z's in the new year. Senior dogs, in particular, can benefit from a long snuggle on a memory foam bed to cushion their aging joints.
We like Furhaven memory foam beds for their affordable price point and attention to detail; their sizes go all the way up to "jumbo plus" and feature water-resistant material. Pro tip: these beds are durable, but not designed for heavy chewers or teething pups.

Pet Pro Tip: When shopping for products for your dog, make sure to also help protect your pooch with best-in-class dog insurance or puppy insurance plans for accidents & illnesses.
You've likely heard of Yeti, the brand that sells everything from camping equipment to coolers. It turns out they also sell high-end dog bowls that live up to the hype of the rest of their products. Crafted from stainless steel with a rubber bottom that keeps it stable, this bowl gets the job done. Get it personalized with your dog's name or a small design, like a dog bone, for that special touch.
What dog doesn't love a brand new toy? ZippyPaws makes an amazing holiday version of their popular interactive plush toy. Your pooch can remove squeaky ornaments from the soft Christmas tree in an entertaining game of hide-and-seek. Clever dogs will appreciate this challenge. Heavy chewers might make light work of this one, though.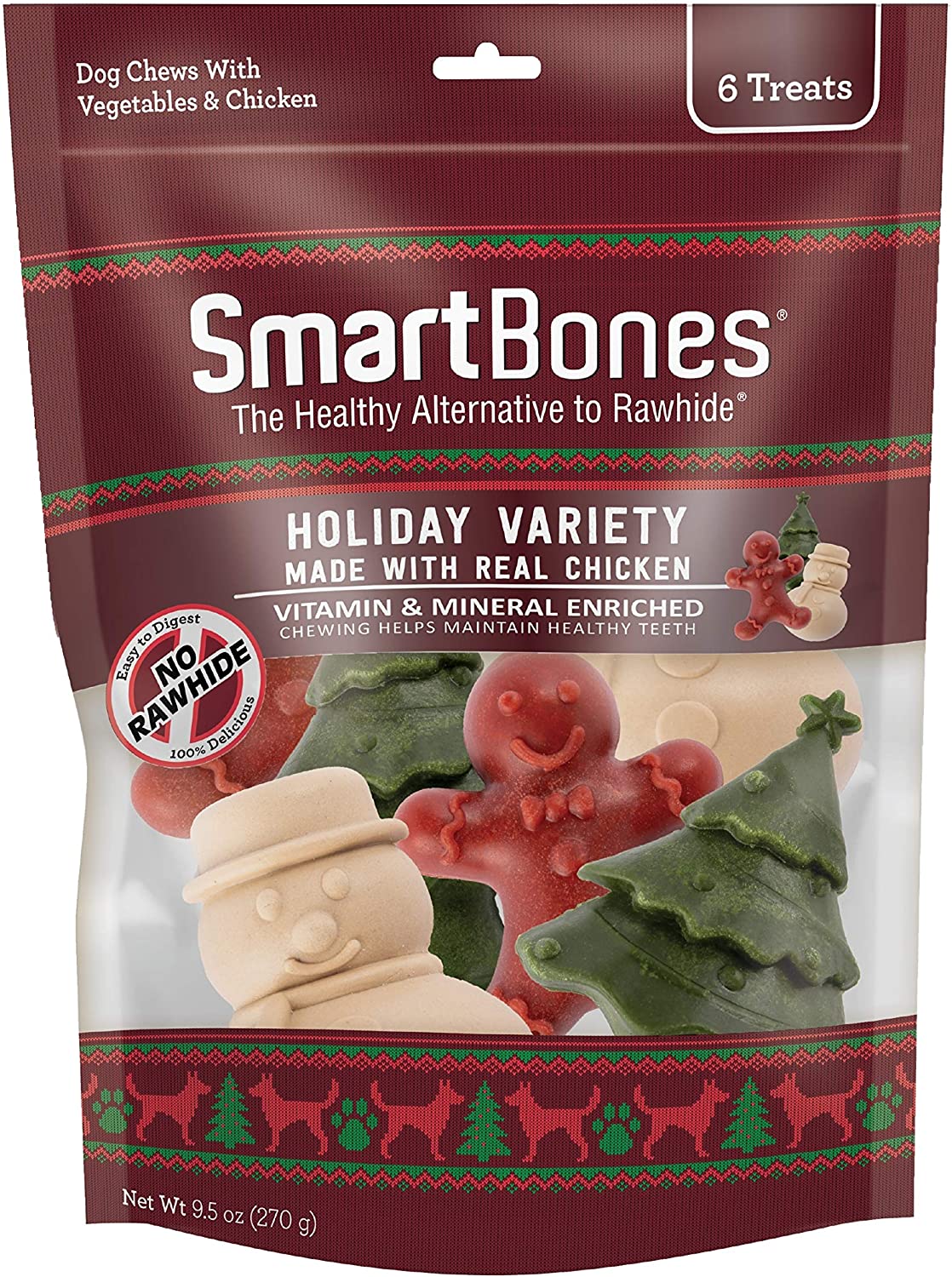 So far, we haven't met a furry friend who doesn't like a treat or two. SmartBones offers this fun seasonal pack of their popular rawhide-free chews in shapes like Christmas trees and gingerbread men. They're easy to digest but hard enough to keep dogs chewing for a while.
Pro tip: A bag of holiday dog treats is a great contribution when you're attending a Christmas party with a dog or two in attendance!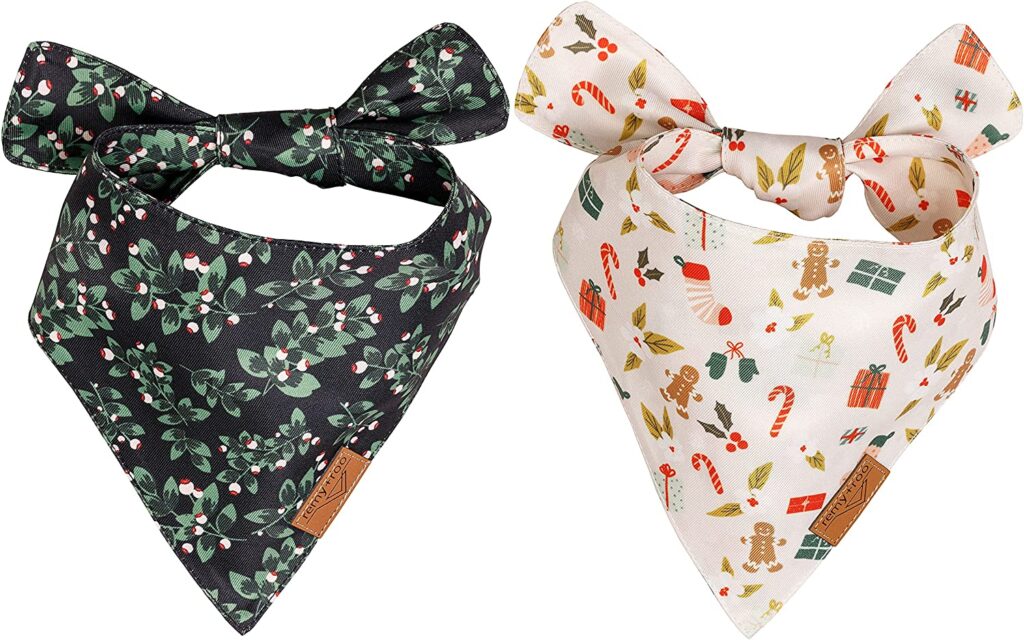 From green and red plaid to holly branches, a Christmas-patterned bandana is a festive addition to your dog's wardrobe. We like this two-pack from Remy+Roo, which is adjustable, comes in multiple sizes, and is made of fabric that's both comfy and durable. Ditch the fussy holiday sweater and dress your dog in an adorable bandana they'll love just as much as you do.
This stocking stuffer moisturizes your pup's sweet nose with all-natural ingredients like avocado oil. Simply soften and dab some butter on your dog's nose as part of their daily skincare routine for softer nose kisses.
Blissful Dog stands out because you can customize the tin with a breed of your choice. Mixed breed? Never fear. You can also choose the "every dog" formula that works for almost any pooch.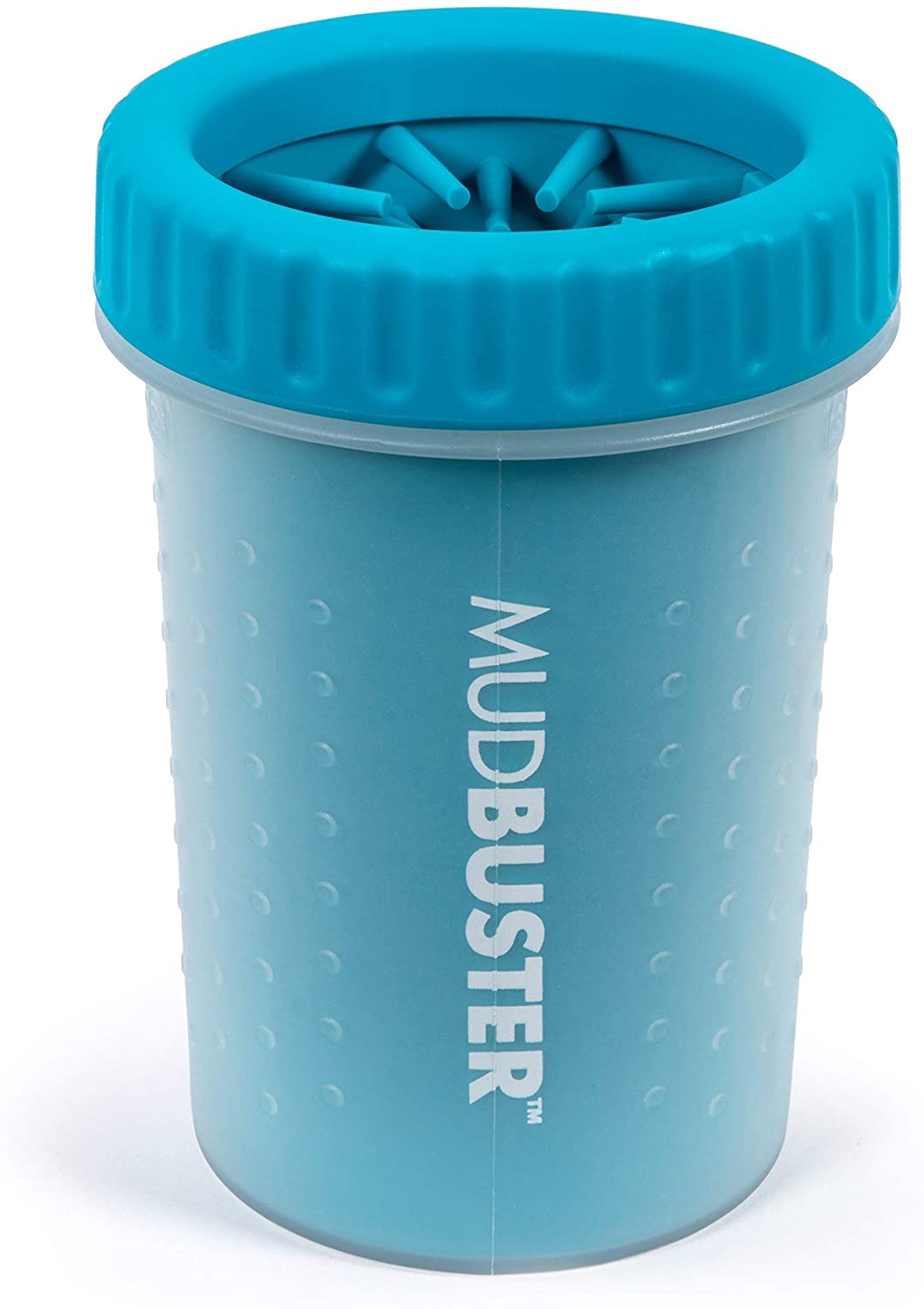 This dog paw washer is just as much of a gift to yourself as it is to your dog. A perfect Christmas gift for pet parents with busy, outdoorsy dogs, who like to romp around in the mud from time to time. When bath time isn't practical, the Dexas MudBuster paw cleaner is a lifesaver. Or at least, a floor saver! Made with easy-to-clean silicone and available in multiple colors and sizes, it's a best seller with over 40,000 customer reviews on Amazon.
Poop bags are simply a part of life when you're a pet parent. So why not have some fun with this daily essential? Popular brand Wags&Wiggles makes this set of poop bags in cheerful, seasonal colors. Bonus: You can even choose scented bags like pineapple or watermelon!
Pet parents who've adopted mixed breed dogs often find themselves wondering what breeds make up their unique pooch. A DNA test from a popular brand like Embark can get you or a fellow pet parent the answers you're looking for. Not only is a dog DNA test a great way to get more background on the health and behaviors of your dog, but it's also an extra thoughtful Christmas gift.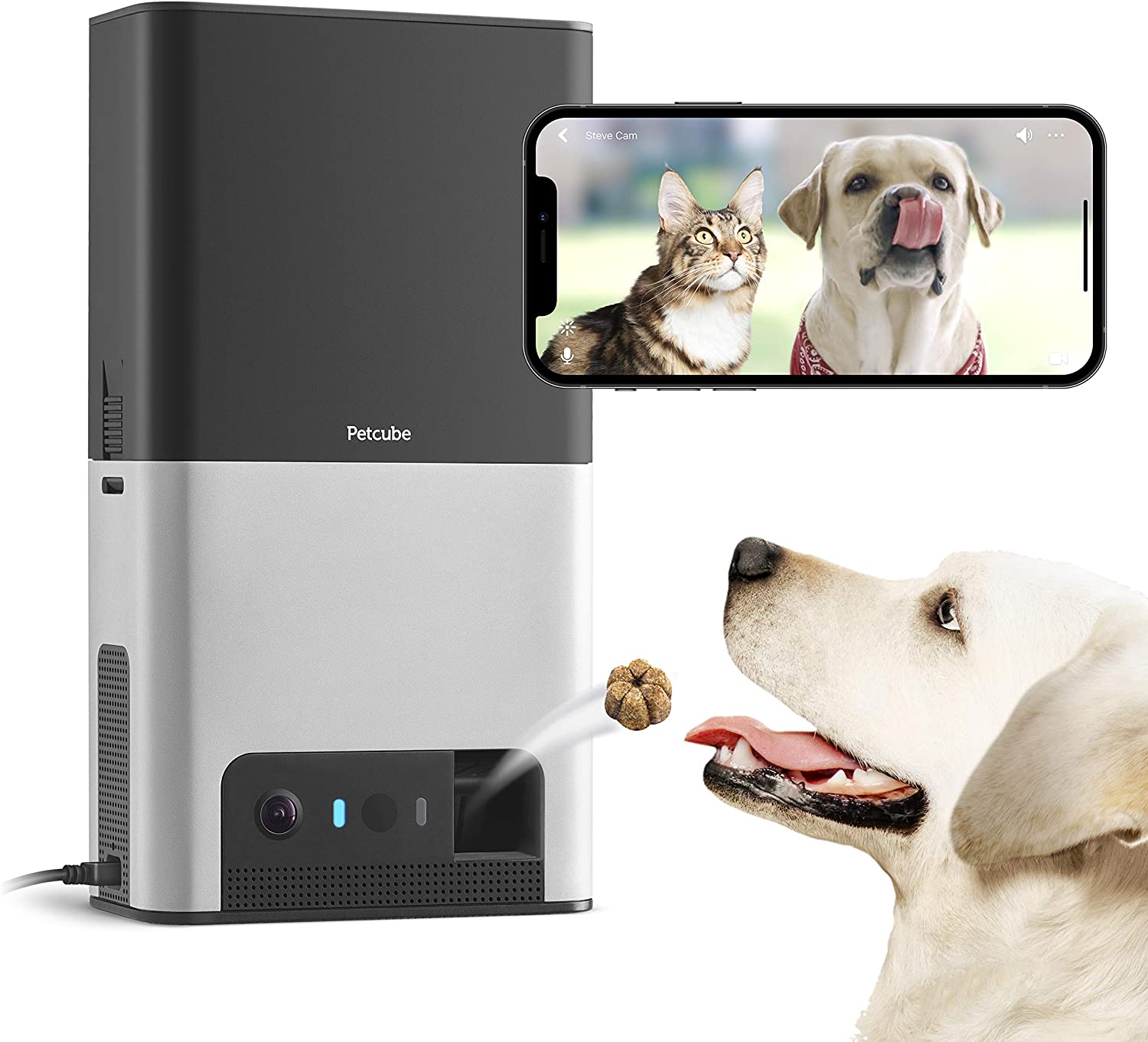 Looking for tech gifts? Take a look at the Petcube Bites 2 pet camera.
A regular security camera will give you eyes on your pet while you're away. But that's nowhere near as fun as a dedicated pet camera, trust us. Not only does the Petcube Bites 2 toss treats to your dog, but it also gives you an ultra-wide angle view and HD video so you can see those tail wags clearly. Two-way audio means you can actually talk to your pets while you're away.
The new Petcube Bites also features a built-in Alexa assistant for Amazon device owners and the ability to support different WiFi connections.
Featuring healthy, unique dog treats, this advent calendar is among the best gift ideas for your dog-loving coworkers, pet-crazy in-laws, or your own pets. The all-natural treats are made with a traditional Himalayan cheese recipe and locally sourced milk, and include Happy Teeth, Yaky Puffs, Barkeetos, and non-cheese flavors like salmon and peanut butter.
Best gifts for cats
Catnip would be on every cat's wish list if they were sending requests to Santa, don't you think? These lightweight, eye-catching little toys are stuffed with pesticide-free catnip for interactive playtime. We love the seasonal red buffalo print — and the fact that SmartyKat rigorously adheres to safety standards for all their toys.
Dress your cat to the nines in one of these adorable bowtie Christmas collars. With a safety release buckle and adjustable strap, it's incredibly comfy and easy to slide on and off. Plus, a tiny bell attachment makes it easy to find your cat in the hustle and bustle of the holiday party. A no-brainer for a festive feline look!
Have you ever met a cat who would wear a sweater? Neither have we, but wouldn't it be off-the-charts adorable if it happened? Kitipcoo specializes in soft, cute clothing for cats, particularly the hairless Sphynx breed. You can choose from size small to extra large, and pick from a variety of colors and styles, such as faux fur turtlenecks or four-leg pajamas.
Keep your cat entertained all day long with these Christmas-themed feather wand toys. In a pack of three, you'll find a Santa, Rudolph, and red and green swirled wand. Made with premium materials, these durable and safe toys will have your cat jumping, chasing, and pawing aplenty.
If you need to keep your cat active and agile while having loads of fun, look no further than this fringe tunnel. The ribbon and tassels are irresistible to play with as your cat explores. Lightweight and collapsible, this fringe tunnel is perfect to tuck away at home or take to your next holiday destination.
Kentucky-based DVIDesign on Etsy offers airline-approved pet carriers with personalized embroidery. Although there are lots of carriers out there, reviewers love this one for its quality, craftsmanship, and luxe sherpa lining. Small sizes are for most cats (and small dog breeds), while the large is for medium-sized pets. Be sure to check their notes on sizing. Choose from six different colors and 17 different fonts.
Your kitty will be in holiday heaven with this catnip-infused scratching playground. Built like a gingerbread house, cats stay entertained for hours in what looks like just another Christmas decoration. With a bark-like texture that helps promote nail health, you can't go wrong with this festive gift.
A very merry holiday with your furry friend
Pets bring joy to our lives all year, but there's something extra special about their company during the holidays. From festive collars to comfy beds, you can't go wrong with anything on this list – so go ahead and treat them to something as special as they are.