Advances in veterinary medicine have contributed to our fur family members living longer, healthier lives.
However, as our pets age, they are susceptible to many of the same health problems and illnesses we face as we get older and our immune systems get weaker. As a result, keeping them healthy may require some extra care and attention, and sometimes, tough choices. 
Depending on the breed of your dog or cat, they may also have hereditary conditions that make them more vulnerable to certain health problems in their senior years. For example, large dog breeds like German Shepherds and Golden Retrievers can be susceptible to joint problems and arthritis, whereas small dog breeds like Chihuahuas and Dachshunds can be susceptible to dental problems and heart disease.
Luckily, there are advanced veterinary care options for pets of all ages if a serious medical condition or emergency arises. But they can also come with high price tags. According to Preventative Vet, emergency vet expenses can run from $500 to $8,000 depending on the treatment required.
The good news is, pet insurance isn't just for young pets. If you have an aging or senior pet, insurance can give you the peace of mind of knowing you can help provide your pet with the best veterinary care possible – whether they're suffering from a chronic illness or an unexpected injury that lands them in the hospital.
Not all pet insurance coverage for seniors is the same though, so let's look at some key factors that will help you determine if pet insurance is worth it for your senior pet:
Is my pet a senior?
Pet ages and human ages differ greatly from a health standpoint, so you may not even realize your pet is now considered a senior! Let's see if your pet may be in their senior years.
Dogs:
In general, large dog breeds have shorter lifespans and are considered "seniors" much earlier than small or toy dog breeds. Medical history and physical condition also factor into determining  their life stage. Here are typical senior dog ages by size:
Small breeds are seniors around 10-12 years old
Medium breeds are seniors around 8-9 years old
Large breeds are seniors around 6-7 years old
Cats:
Cats are considered seniors between seven and 10 years of age, with size and health also playing a role. Larger cat breeds, like Maine Coons, have shorter lifespans than standard-sized cat breeds, like Domestic Shorthairs.
What are some common conditions affecting aging pets?
Dogs: 
As they age, dogs can develop many of the same illnesses and diseases as we do. Some common ones are:
Arthritis: It's a common condition in aging dogs, especially in larger breeds. Arthritis is a general stiffness or pain in the joints, and is often linked to knee ligament injuries or more serious conditions, like Hip Dysplasia or Intervertebral Disc Disease (IVDD). If surgery is not needed, parents can expect to pay about $324 per year to manage their dog's arthritis.
Dental Disease: Most dogs show signs of some kind of dental disease by age of three. If left untreated, these issues can progress into full-fledged periodontal disease, which is the case with many aging pets. Based on January 2017-2020 claim data from C&F Insurance Agency, Inc., the average claim cost for periodontal (gum) disease in dogs nationwide was $1,942!
Diabetes: In this condition, the body becomes unable to control blood sugar or glucose levels. Diabetes typically shows up in dogs that are five and older. Dogs that are overweight are especially at risk of developing this disease. Costs to manage diabetes can run from $40 – $200 a month .
Vision Loss: As dogs age, their eyesight deteriorates just like ours does. They can develop cataracts (this is typical if there is also diabetes), macular degeneration (degeneration in the part of the eye that forms images), or glaucoma (the pressure in the eye increases and is painful). Costs for cataract removal eye surgery can run $2,600 – $3,800.
Dementia: Cognitive Dysfunction Syndrome, also known as dementia, is a common condition in senior pets. There are no cures, but medication and behavioral therapy can help your dog navigate their world more comfortably. Costs for medication can run $60+ per month.
Cancer: Many types of cancers can affect dogs. Costs of treatment will vary depending on the size of your dog, and the size and location of the tumor. Costs generally run $500+ for initial exams, tests and surgery. Radiation can cost anywhere from $1000 – $6000, and chemotherapy can cost from $150 – $600 per dose.
Cats:
Cats, like dogs, develop many of the same illnesses and diseases as we do, with a few exceptions. Some common ones are:
Chronic Kidney Disease (Chronic Renal Disease): The kidneys remove toxins from the blood. With kidney disease, the toxins remain in the blood, circulating throughout the body. Most cats don't show signs of CKD until middle age (about five), and it's the fourth most common ailment in cats. Most cats over the age of 15 will show some signs of kidney disease. There are prescription diets running about $60 per bag, fluid therapy and medications. The cost to manage this disease is approximately $649 per year.
Diabetes: In this condition, the body becomes unable to control blood sugar or glucose levels. While many cats develop diabetes as they age, it's usually pretty easy to manage once diagnosed. A special diet and insulin will be necessary. Insulin, syringes and supplies for diabetes will cost around $20 – $30 per month.
Hyperthyroidism: This is a common glandular condition in cats. It's caused by the thyroid gland overproducing the thyroid hormone. Cats with hyperthyroidism will have rapid weight loss, but still be very thirsty and hungry. The average onset is 12-13 years of age. Medical management of this disease is typically $600 – $900 per year.
Arthritis: The second most common health problem in older cats, this condition is marked by pain and stiffness of the joints. Medications are often prescribed to help with the pain. The average cost of managing arthritis in a cat is about $500 per year.
Cancer: Cats get cancer too, and the costs are the same as for dogs. The costs depend on the size of the animal, the location of the tumor, and treatment needed. Costs run $500+ for initial exams and tests. Chemotherapy can cost from $150 – $600 per dose, and radiation can cost from $1,000 – $6,000.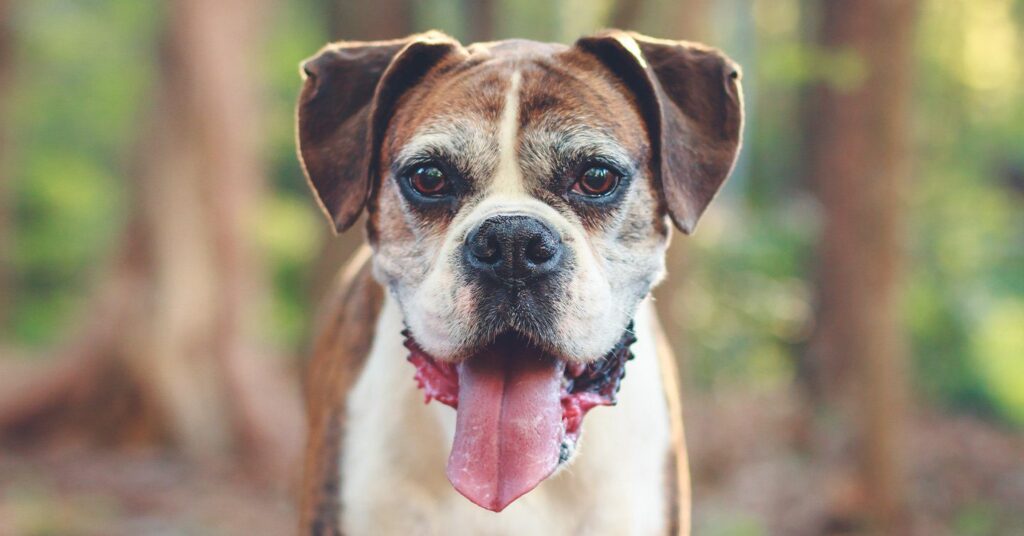 Is pet insurance a good option to prepare for these costs?
Yes! According to a report shared by ConsumerAffairs in 2018, pet parents can expect to spend anywhere from $9,000 to $13,000+ on medical treatments over a pet's lifetime. And if your pet has an emergency or chronic illness, this number can quickly skyrocket. With a pet insurance like Pumpkin, you could be getting 90% of your money back on every eligible vet bill.
Check to see if your employer offers pet insurance as a benefit. 15% of employers now do! Fun fact: Pumpkin will grant a discount to employers interested in offering Pumpkin Pet Insurance as part of their benefit package. Contact us to learn more.
How do I select the right pet insurance for my pet?
When it comes to shopping for pet insurance, you'll quickly find that some plans cater to senior pets much more than others. Here are a few key things to look out for:
Watch out for upper age limits.
Some pet insurance providers like Trupanion, Healthy Paws, and Embrace have an age cut-off for new enrollments, ranging from 10-14 years old. They may also limit coverage for older pets (offering only accident-only coverage). 
Accidents are not the only factors that can impact quality of life for older pets. Luckily, Pumpkin offers both accident and illness insurance, plus an optional preventive care package that covers essentials like vaccines, fecal tests, and wellness exam fees for all pets 8 weeks and older.
Know the insurance provider's policy on pre-existing conditions.
Pre-existing conditions fall into two categories: curable and incurable. No insurance company covers incurable pre-existing conditions. However, Pumpkin believes some pre-existing conditions shouldn't be a reason not to insure your older pet and offers reimbursement for qualified curable health issues. 
Let's look at the difference between curable and incurable pre-existing conditions.
Curable: These are curable issues like ear or eye infections and intestinal worms that showed symptoms or were treated before enrolling or during the waiting period. Pumpkin covers these conditions if your pet has been treated and free of these symptoms and treatments for 180 days (with the exception of knee and hind leg ligament conditions). If a knee or hind leg ligament condition occurs before the day you enroll or during a waiting period, any future ones won't be covered.
Incurable: These are usually congenital conditions or chronic problems that cannot be cured (arthritis, hip dysplasia, allergies, etc.). No insurance providers cover these conditions if diagnosed before enrollment or during the waiting period.
Find out if the insurance provider reduces coverage options for seniors.
Reimbursement rates can be another costly discrepancy between pet insurance providers. Pumpkin offers a 90% reimbursement rate for covered vet expenses, no matter the age of your pet.
Some providers, like Healthy Paws, only offer a 70% reimbursement rate to seniors upon enrollment; others reduce reimbursement rates for older pets years after they enroll!
Make sure the plan doesn't exclude coverage your senior pet may need.
Behavioral issues: From CDS to separation anxiety, behavioral issues are very common in older pets. While Pumpkin covers behavioral issues, some providers, like Healthy Paws and Lemonade, exclude them from their insurance policies. Others, like Trupanion, offer this coverage as an add-on for an extra monthly fee.
Alternative therapies: Alternative therapies, such as acupuncture, chiropractic, and physiotherapy can be very effective in treating joint and limb problems in older pets. If your pet gets arthritis or tears a knee ligament after coverage kicks in, Pumpkin will cover these alternative therapies. Some pet insurances, like Trupanion, will only offer this coverage as an optional add-on for an extra monthly fee. Others, like Embrace, will only cover alternative therapies for 12 weeks after the diagnosis of a covered condition.
Dental illnesses: Most dogs show signs of dental disease by the age of three. For older pets, having regular dental care is imperative to maintaining their health. Research has linked periodontal (gum) disease to heart, kidney and liver disease. Some pet insurances, like Healthy Paws and Lemonade, do not cover dental illnesses. Others, like Embrace, limit dental reimbursements to $1k/yr.
Prescription food and supplements: If your pet has a condition that requires a prescription diet (kidney disease, diabetes, or even allergies), prescription food can be expensive. Pumpkin reimburses 90% of the cost of prescription food and supplements if prescribed to treat a covered condition and not just for weight loss.* Some pet insurances, including Petplan and Healthy Paws, don't cover prescription food at all.
End of life services: Look to see if the pet insurance plan covers end of life services like euthansia, cremation, and burial. While it's painful to think about, this coverage can help ensure your pet has the most pain-free passing possible – and help you honor their memory furever. While Pumpkin covers all of these services, some providers, like Trupanion and Embrace, limit their coverage for end of life services to euthanasia only.
Pumpkin provides exceptional coverage for your extraordinary pet at every stage of life! Compare plans to see for yourself.
Should I insure my senior pet?
Pet insurance isn't just for puppies and kittens. As our pets age, maintaining their quality of life can become challenging. Even if your senior has a pre-existing condition, they could develop a new condition that needs treatment, which pet insurance would be able to cover.
Having pet insurance also means you can make crucial decisions about your pet's health based on the care they need, not what's in budget. 

If you're a parent who would do anything for your pet, enrolling in pet insurance while they're still reasonably healthy can be a wise investment. Because when you can help provide the best care possible, you can help your pet live the longest, healthiest life possible. As a pet owner, that's the best treat you could ever give them.

COMPARISON INFORMATION: Comparison information is provided using publicly available information as of 8/2/2020 and is only meant to summarize program features, not a specific plan. Review the provider's plan terms for more details. The description of the providers' plans are not provided by that company. If you have questions about other plans, please contact an agent of that company. It is our intention to provide fair and accurate comparison information. We attempt to keep information up to date but it may change from time to time. If you are aware of any inaccuracies or changes in the information provided, let us know by emailing [email protected]
PRESCRIPTION FOOD COVERAGE TERMS: Pumpkin insurance covers prescription food to treat an eligible accident or illness. It does not cover prescription food used for weight management or general health maintenance.