Mother's Day is upon us – a day where we celebrate the selflessness and love of mothers everywhere, and dog moms are no exception.
So, why not give a dog mom in your life something special this year?
There are a plethora of dog mom gifts out there, but we looked beyond the basic hoodies, T-Shirts, and coffee mugs to find something sure to please.
Without further ado, here's our list of unique gifts to honor the best dog mom you know – even if that dog mom is you!
This decor is sure to bring a smile to the dog mom in your life's face! Simply upload a picture of their pup along with their name, and an artist will get to work on their portrait. You can also customize the portrait style, frame color, and size to your liking.
Bell potty training is an effective way to teach your dog to alert you when they need to go out. This bell is wireless and comes with two receivers. Your pooch bumps the inside receiver when they need to use the bathroom, and bumps the outside receiver to alert you when they're done.
Does the dog mom in your life struggle to take selfies with their pooch? This gift will solve that problem! The ball-obsessed dog or the food-motivated dog will love this selfie stick. You can choose which motivational object you need and snap away. This gift will help your dog mom get the perfect selfie every time.
The Pet Pilot smart leash allows dog moms to track dog walking routes, distance walked, time walking, and even gives you the ability to share your routes with friends through its smartphone app. When walking in the dark, the seven colors and three lighting modes give you ample light and improved visibility. The leash is a USB quick charge requiring no batteries and fast charging time. This smart leash also contains a built-in capsule for poop bags.

Pet Pro Tip: When shopping for products for your dog, make sure to also help protect your pooch with best-in-class dog insurance or puppy insurance plans for accidents & illnesses.
When you can't take your dog along for the ride, you can check on them at home with the Furbo dog camera. Whenever you ‌miss their fuzzy face, just peek at the livestream on your phone, and even toss them a treat by triggering the automatic treat dispenser.
Custom pet portraits are popular but consider this handy alternative. The fur baby mom in your life can carry an image of their canine BFF with them wherever they go in this tiny key-chain projector. Upload the image of your choice to look at whenever you miss your pup or feel compelled to share your dog's beautiful face with others. Look into the stone on the charm, or project the image onto your smartphone for viewing.
We all wish our dogs could tell us what they want – and now they can! The Hunger For Words Talking Dog Starter Set helps you teach your dog how to talk! It comes with four recordable communication buttons and a training manual. Never guess what your dog is communicating again. More buttons are available on Amazon or Chewy if your dog mom wants to teach her dog more words.
The best gift any dog mom can get? Peace of mind when her fur baby gets sick or hurt. Turns out this is possible with the help of dog insurance. From surprise illnesses and behavioral issues to unexpected surgeries and medications, so much can happen when you least expect it. Having an insurance plan, like a Pumpkin plan, that covers 90% of eligible vet bills is the gift that keeps on giving.
Does the dog mom on your list have a loveable mutt? She might be wondering what breeds shine through in her dog's personality and health traits. A DNA test can help answer her questions with one easy-to-administer test kit. If you want to know more about DNA tests, check out our blog on the best dog DNA tests.
The hiker or adventurous dog mom in your life will appreciate this on-the-go medical kit. This kit comes with everything they need to soothe their pup's accidental bumps and bruises during travel or outdoor adventures. The case is waterproof and weighs only 1.4 lbs, making it easy to carry no matter where they go.
This training pouch carries everything your dog mom needs for that training session or trip to the dog park. It provides storage for keys, a phone, and ID, while the inner pouch is perfect for training treats, toys, and collapsible bowls. It even has a built-in poop bag holder! This pouch can be worn over the shoulder, around your waist, or clipped to your belt with a strong metal clip.
Nights can be chilly when camping out, so why not provide a furry friend with their own sleeping bag? This adorable sleeping bag comes in sizes to fit all dog breeds and contains a warm fleece lining. No more shivering dogs with this sleeping bag available!
This adorable matching set is a great gift for the devoted dog mom and her four-legged BFF. These durable adornments come in pretty designs perfect for the fashionista dog mama in your life. This duo will be a showstopper at the dog park!
This T-Shirt's amazing graphic takes the dog-loving clothes game up a notch. It's made with super soft material, and has plenty of colors and sizes to choose from. You may even be able to find a matching shirt for their lucky pup in the kids' sizes!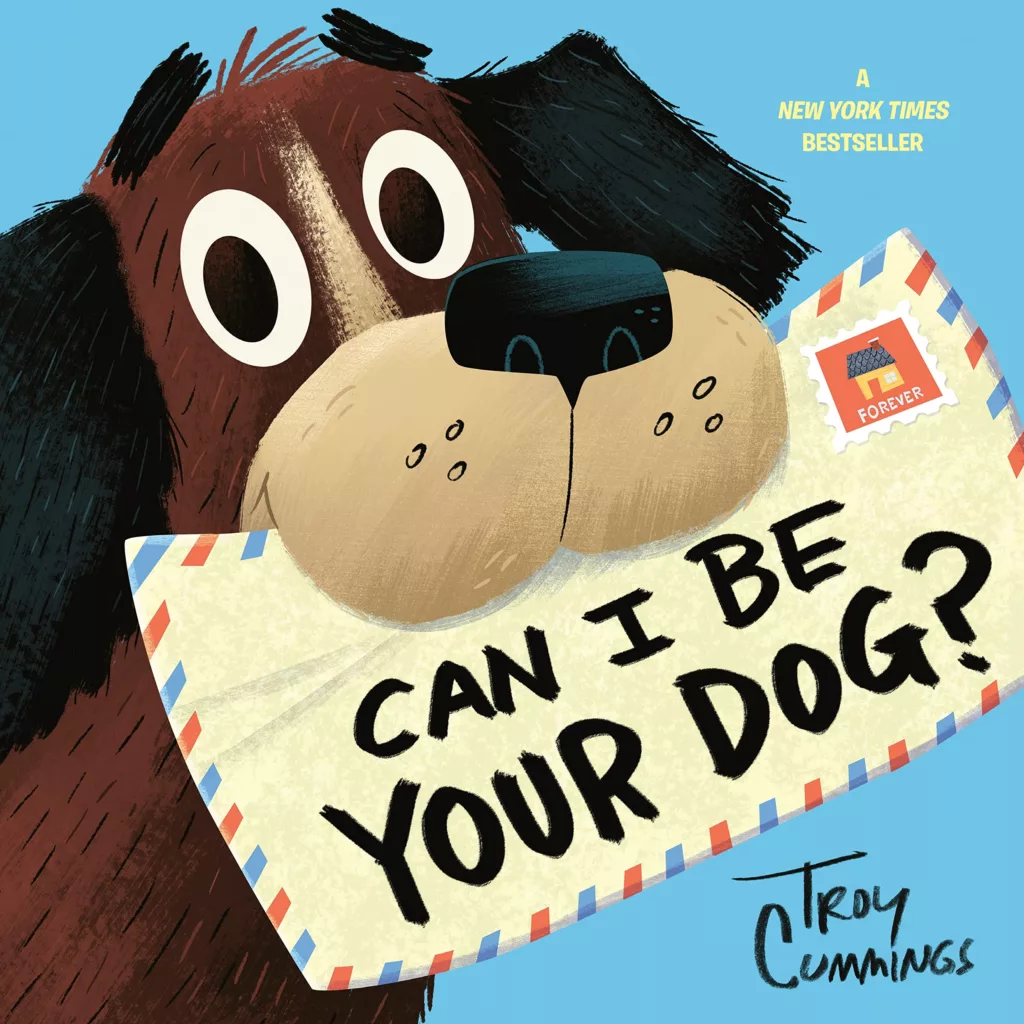 Written by Troy Cummings, this is a heart-tugging story about a dog's journey to find his forever home that made the New York Times best seller's list. A must-read for all dog moms with children or who have adopted or rescued their canine companions.
Record all the precious memories of doggy parenthood in this journal, a keepsake book filled with humorous prompts and fun illustrations to kick-start your imagination. Complete with pages for paw and nose prints, this book is a must-have to save heartfelt memories forever.
If your dog wanders away, a dog tag can work well to bring it back home. This one is funny and so true for all of us dog moms when our dog wanders away from us.
If your dog mom is a baker, a personalized pet portrait cookie cutter is an exceptional gift. These artists design each cookie cutter from an image you provide, paying attention to the smallest details. These cutters are 4 inches and are sure to make baking cookies more fun!
Let the dog parent on your gift list make professional-looking dog treats with this DIY kit complete with dog-themed baking tools, treat gift bags, and loads of safe gourmet treat recipes. Your dog mom can create healthy, homemade snacks and training treats for her tail-wagger in the comfort of her own home.
Gifts for dog moms should be standard on Mother's Day. We hope this gift guide filled with unique and practical gift ideas will delight the dog lover on your list.
Happy (Dog) Mother's Day from all of us at Pumpkin!