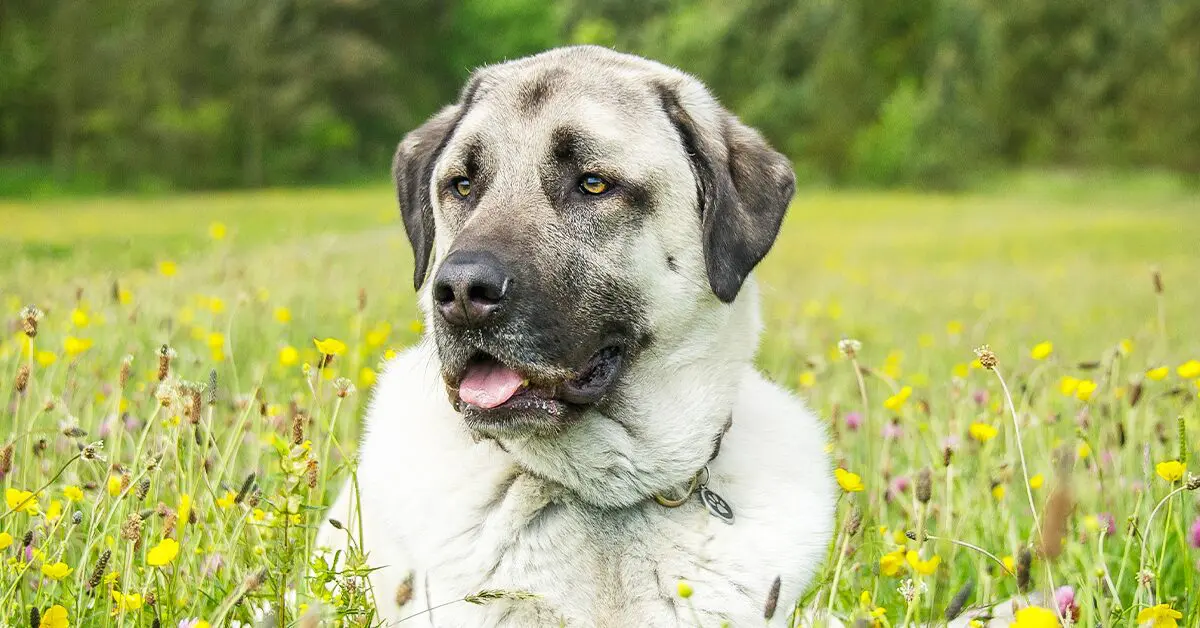 Meet the Anatolian Shepherd
Pawesome Protector
Furbulous Farmhand
Low-Maintenance Looks
Need a loyal protector who will always keep you safe? Then I'm the pup fur you! We Anatolian Shepherds are natural-born guard dogs, so I'm a great fit for life on a farm or ranch. I need to be in a home with a fenced yard – no city apartments for me! But after an hour of daily exercise – I love long walks – I'm content to plop down indoors or in a shady spot outside. And while I may look like I'm snoozing, I'm actually monitoring my surroundings. If I detect anything suspicious, I'll be up to investigate in a flash.
Because my guardian instincts are so strong, it's impawtant for families with children and other pets to make sure we all get to know each other. I pawsitively love kids, but I need to learn that they're part of my flock. I'm always going to be wary of strangers – it's kind of my thing – so early socialization and obedience training are a must. (I'm not a good fit for a first-time dog owner.) I'm a pretty rare breed, but if you're looking for a loyal watchdog, I'm a pawfect fit.
Ready to learn more about me? Let's dig in.
Ready to learn more about me? Let's dig in.
About Me
pumpkin
Get the pet insurance all the Anatolians are wagging about.
Fetch My Free Quote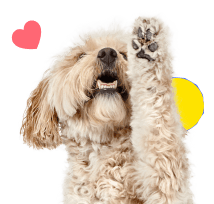 My Many Looks

Brindle

Fawn

Biscuit

Red Fawn

My Breed Characteristics

Furbulous Fact
We Anatolian Shepherds don't just protect our humans – we protect other animals, too! In Namibia, the human senlisted us to help conserve the cheetah population, because farmers were being forced to kill cheetahs that were attacking their livestock. The Cheetah Conservation Fund created the Livestock Guarding Dog Program, which trained us to keep the cheetahs away from the farmers' flocks. That way, we could use our livestock guardian skills to keep the cheetahs and the farm animals safe. Nobody gets hurt on our watch!

As I Grow Up
As you can see, we Anatolian Shepherds age pretty gracefully. Here are a few key milestones in my growth and development to be aware of as I grow up from a pupper to an adult and senior!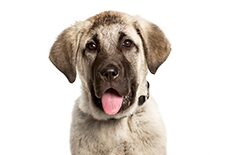 Puppy
3-12 Months
I need early socialization and obedience training, especially in homes with kids and other pets. It's impawtant that I get to know everyone in my flock!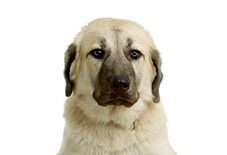 Adult
2 Years
I don't have a high energy level like some other large breeds – and high-intensity activity isn't good for me – but I love going for long walks with my humans.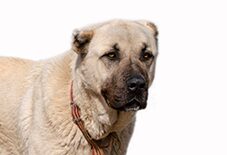 Senior
7-8 Years
I'm prone to arthritis and obesity as I age, so pawlease switch to a senior-friendly diet to help manage my weight.




History of My Breed
We Anatolian Shepherds are an ancient breed with a fascinating history. The humans think my earliest ancestors came to Anatolia (modern-day Turkey) around 2000 BCE. From the very beginning, we were fierce livestock guardians, able to take on dangerous predators like wolves and bears. In Turkey, the humans called us Coban Kopegi – which means "shepherd's dog" – because we were so good at protecting flocks of sheep. We're also called the Karabash dog and the Kangal dog, though many humans consider us a separate breed from the Kangal dog.
We were so prized in Turkey for our skills, in fact, that Turkish humans kept us all to themselves for thousands of years! It wasn't until the 20th century that we made our way to the U.S. under pawsitively fascinating circumstances. In the late 1930s, the first Anatolian Shepherds arrived as part of a super secret program by the US Department of Agriculture to breed the perfect sheepdog. The program didn't succeed, but it wasn't long before more Anatolians came to the U.S. In 1970, a US Navy officer named Robert Ballard (who fell in love with us while he was stationed in Turkey) formed the Anatolian Shepherd Dog Club of America to promote our breed.
We became well-known in America after the Endangered Species Act was passed in 1973. Because of our cheetah-protection work in Namibia, the Americans chose us to help guard livestock from dangerous predators like wolves that were classified as endangered animals. Our guarding skills were perfect for protecting these endangered populations while also protecting the livestock they preyed on. In 1999, the AKC officially recognized us as part of the working group, and even though we make great family pets, many of us are still hard at work on American ranches and farms today.

Pawesome Pups to Parent
In addition to purebred Anatolian Shpeherds like me, there are tons of pawfectly sweet mixed-breed Anatolians that are looking to find their furever homes. You can learn where to find your next pet below!
Be careful with anesthesia – Anatolians are sensitive to it.
Anatolian Shepherds are more sensitive to both general and injectable anesthetic drugs. While anesthesia is still an option for this breed, brushing your dog's teeth can help reduce the likelihood that they'll need a dental cleaning under anesthesia.
Watch for signs of Gastric Dilation Volvulis (aka bloat).
As with many large breed dogs, Anatolian Shepherds could develop Gastric Dilation Volvulus or GDV. GDV is a life-threatening emergency where the stomach becomes distended with gas and twists on itself. While the exact cause isn't known, managing how quickly your dog eats or drinks seems to help. Make sure you understand the signs of GDV and have a plan in place to quickly get your dog to a veterinarian.
Pay attention to your Anatolian Shepherd's eyelids.
Anatolians are prone to a condition called entropion, where a part of the eyelid is turned inward causing the eyelashes to rub against and irritate the eye. This condition typically occurs within the first 24 months. If you're seeing any irritation around the eye make sure to schedule an exam with your veterinarian. Entropion typically requires surgery to repair but your veterinarian can talk you through the options.
Training your Anatolian requires patience.
Anatolian Shepherds are a very intelligent breed, but they tend to act puppyish longer than usual. They are also very stubborn and want to be the leader of the pack. Patience and consistency are key when training.
Positive reinforcement works best.
Anatolian Shepherds are very sensitive dogs. If you mistreat them while training, you are doing things wrong. For successful and productive training, use clickers, treats, and toys every time you see them making progress.
Socialize your Anatolian Shepherd early.
Anatolian Shepherds tend to be overprotective towards their family and very angry towards strangers. Early socialization around humans is necessary. Taking them everywhere you go when they are puppies is one of the ways to go.

Why Get Dog Insurance?
from Pumpkin®
While Anatolian Shepherds are a generally healthy breed, unexpected ruh-rohs can happen to any dog at any age. If your pup gets hurt or sick, pet insurance can help you say 'yes' to the best care, even when it's costly. When it comes to shopping for this breed, you'll want to choose an insurance plan like Pumpkin plan that covers hereditary conditions Anatolians are prone to developing, and that can be costly to treat. While a reputable breeder will conduct genetic testing on your pup's parents to help minimize the chances of passing down hereditary conditions, they can't always be avoided. Let's look at some common ones, and how Pumpkin Dog Insurance plans could help cover the cost of care!
*Sample shows 90% reimbursement of covered vet bill assuming $250 annual deductible has been met.