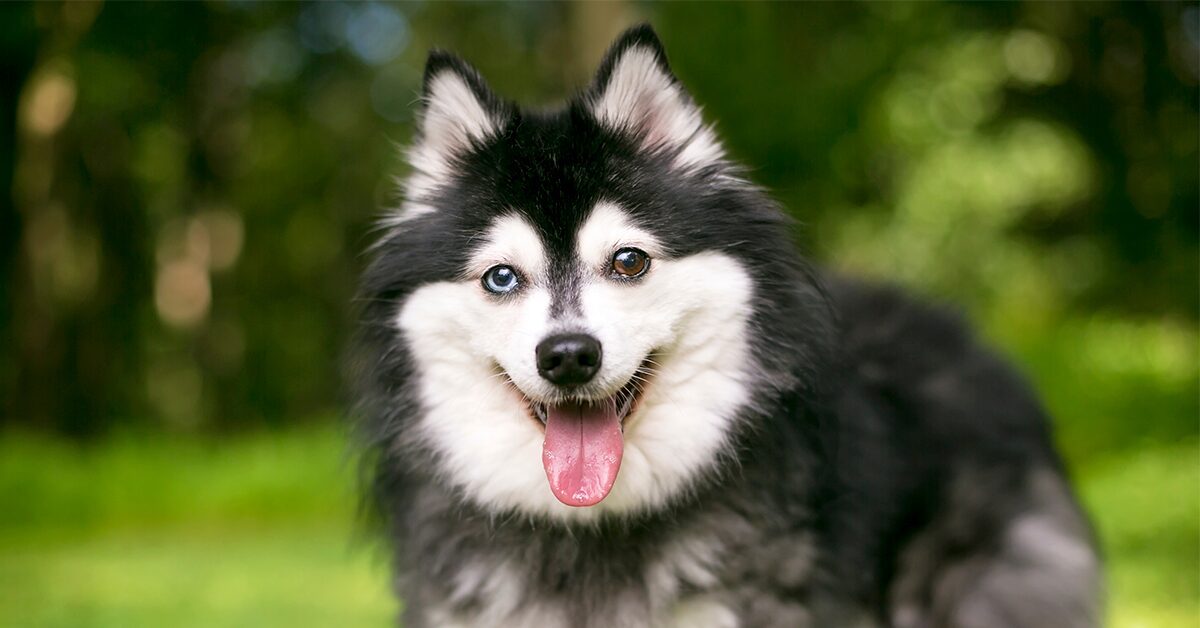 Meet the Alaska Klee Kai
High Doggy I.Q.
Protective Pooch
Cold-Weather Canine
​​​​If you're an experienced pup parent looking for a loyal furry friend, I'm the breed for you! Some people call me the Mini Husky, and although I look like my Husky cousins, we Alaskan Klee Kais (AKKs) have our own unique personalities! I was bred to be a companion dog but I'm shy and wary around strangers. While this makes me a pawesome watchdog, early (and continued) socialization and obedience training are a must. I've got lots of love to give but I'm not the best choice for homes with little kids and other pets (especially small animals – I've got a high prey drive).
​​​​​​​​I've got a ton of energy, so my humans need to give me mental and physical stimulation every day (I get separation anxiety and can be destructive when I'm bored). A great way to channel my energy is through agility training. I'm also super playful and love the outdoors, especially playing in the snow! Even though I shed a lot, I'm easy to groom – just brush me regularly to keep me looking furbulous! While I'm not for everyone, I'm pawfect for a single human or couple with time, energy, and love to give.
Ready to learn more about me? Let's dig in.
Ready to learn more about me? Let's dig in.
About Me
pumpkin
Get the pet insurance all the AKK's are wagging about.
Fetch My Free Quote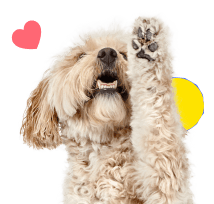 My Many Looks
Black & White
Gray & White
Red & White

My Breed Characteristics

Furbulous Fact
​​​​It isn't just our looks that make humans call us the Mini Husky. Like our Husky cousins, we Alaskan Klee Kais are very chatty! We like to make our presence known, but we're not barkers, we're talkers! We're not always gabbing, but when we're in the mood for conversation, the humans can't get enough of the funny sounds we make! Sometimes we howl, sometimes we yell, but whatever vocalizations we are making, you never have to worry about us Alaskan Klee Kais keeping our opinions to ourselves!

As I Grow Up
We Alaskan Klee Kais age pretty gracefully. Here are a few key milestones in my growth and development as I grow up from a pupper, to an adult, to a senior!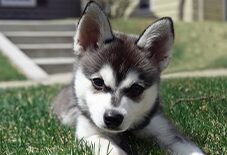 Puppy
2-9 Months
I need early socialization & obedience training so I can learn how to be around people and other dogs! Just make sure I've had all my vaccines first, pawlease.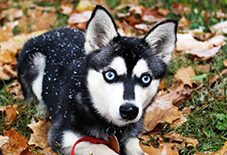 Adult
1-1.5 Years
I have a high energy level and need lots of mental stimulation and daily exercise to stay happy & healthy.
Senior
10-11 Years
I'm prone to joint problems so switch to a senior-friendly dog food so I can maintain a healthy weight.

History of My Breed
​​​​​​​​We Alaskan Klee Kais are a very new breed and one of the most rare breeds around! Our breed started with one determined human named Linda Spurlin. Linda Spurlin was from Wasilla, Alaska, where she became very acquainted with my Husky cousins. Linda and her husband took a trip to Oklahoma to visit family in the early 1970s where she came across a 17-pound Mini Alaskan Husky named Curious. She fell head over heels for Curious, so much so that she brought him home with her to start a breeding program with her family. To ensure our small size, the Spurlins crossed the Siberian Husky and Alaskan Husky with smaller spitz-type breeds like the American Eskimo Dog and the Schipperke. We were meant to be companion dogs, not working dogs like our Husky ancestors, but still needed to be strong enough to withstand that Alaska cold!
​​​​​​​​​​Linda Spurlin named her new breed Klee Kai, which is Inuit for "little dog" (though our name was later changed to Alaskan Klee Kai). She was very particular and only accepted dogs that fit her very specific breed standard, which is why there are so few of us in the world even today. In the 1980s, a woman named Eileen Gregory visited Alaska, where she met Linda Spurlin and fell in love with her little husky dogs. Eileen Gregory wanted to bring my breed to the continental United States, where she lived in Colorado, so that more people could learn about us. The two women teamed up and created the Alaskan Klee Kai Association of America to spread the word about us, but they still maintained a very strict breeding program. We are still a very rare breed and we are not officially recognized by the American Kennel Club (yet!), but we were recognized by the American Rare Breed Association in 1995 and the United Kennel Club in 1997. We may be Alaska's best kept secret, but those who know us absolutely love us!

Pawesome Pups to Parent
In addition to purebred Alaska Klee Kais like me, there are tons of perfectly sweet mixed-breed AKKs that are looking for their furever homes. Find your next pet below!
Have your puppy checked for heart murmurs.
While this is a relatively healthy breed, some young dogs have been diagnosed with heart murmurs that tend to disappear as they age. Have your puppy checked for heart murmurs, and also have them checked again once they turn one year of age.
Look out for cryptorchidism in male puppies.
Cryptorchidism is a condition where one or more of the dog's testicles fail to descend in the scrotum. This is usually noticed by your veterinarian during puppy exams. Your veterinarian will continue to monitor the situation as your dog grows, but if the testicle(s) fail to descend, it will be imperative to have one or both removed surgically, as undescended testicles are predisposed to tumor development.
Have your pup evaluated for knee problems.
Some Alaskan Klee Klais are genetically predisposed to luxating patella problems, a heritable problem that may not be evident until the dog is older. Have your dog evaluated for luxating patellas by your veterinarian as a puppy or any time the dog is limping. Ask your breeder for a health guarantee against luxating patellas that provide a refund or cover the cost of care in case your dog develops knee cap issues.
Feed them by hand and through kongs.
The Klee Kai tends to be incredibly active and prone to anxiety if they don't have a job to do. If you give them a bowl of food they might just end up guarding it which leads to a host of behavior problems. Try feeding them intermittently by hand throughout the day for listening to you. Additionally, if you have leftover kibble, put it in a kong. Those toy/food delivery devices are great for stimulating the jaw and keeping the Klee Kai occupied.
Use high reward treats to teach vital commands.
This breed isn't the easiest to train, so make sure when you're teaching them commands that you use a high reward treat. For a high reward treat to be effective, it's vital that your Klee Kai isn't eating off the dinner table. (If your dog gets people food for free at dinner, that diminishes the value of everything else.)
Don't expect perfection and reward them for good attempts.
Despite being whip-smart, the Klee Kai can be a challenge to train because of their short attention span and fierce independence. Ending training sessions by rewarding them for their effort is always a good practice, and Klee Kai's will benefit from a patient parent who gradually shapes their behavior.

Why Get Dog Insurance?
from Pumpkin®
While Alaskan Klee Kai are a generally healthy breed, unexpected ruh-rohs can happen to any dog at any age. If your pup gets hurt or sick, pet insurance can help you say 'yes' to the best care, even when it's costly. When it comes to shopping for this breed, you'll want to choose an insurance plan like a Pumpkin plan that covers hereditary conditions AKKs are prone to developing, and can be costly to treat. While a reputable breeder will conduct genetic testing on your pup's parents to help minimize the chances of passing down hereditary conditions, they can't always be avoided. Let's look at some common condition, and how Pumpkin Dog Insurance plans could help cover the cost of care!
*Sample shows 90% reimbursement of covered vet bill assuming the annual deductible has already been met.