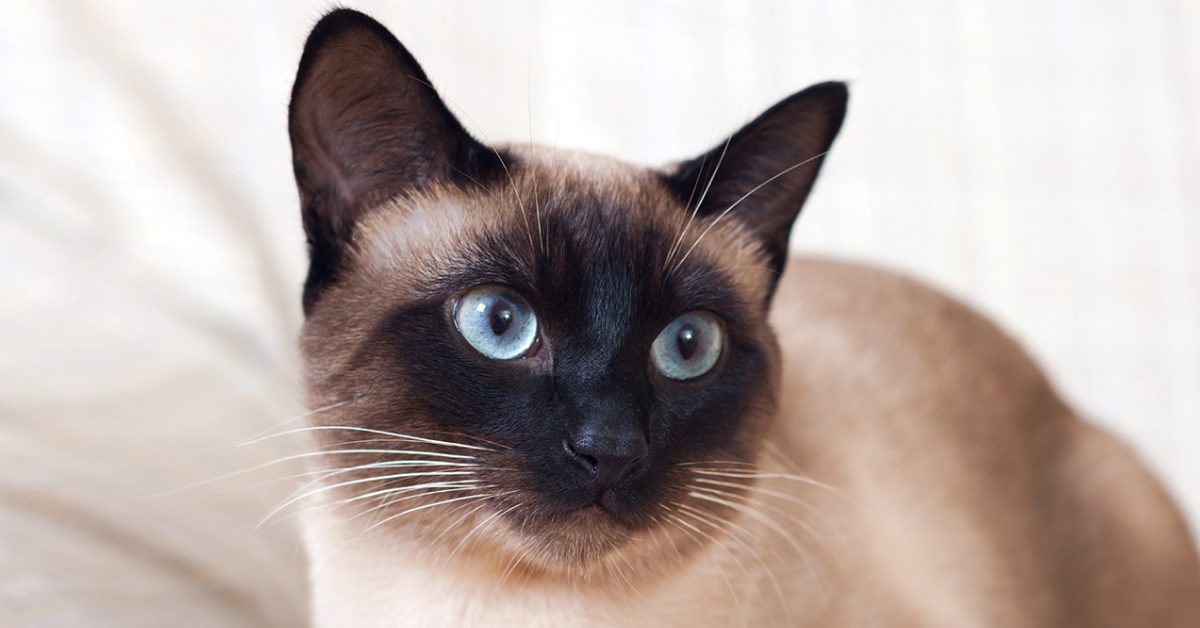 Meet the Siamese
High Kitty I.Q.
Chatty Kitty
Best Fur Friend
If you're looking for a loving kitty companion who LOVES to chat, I am the breed for you! We Siamese (affectionately known as Meezers by humans who love us) are one of the most talkative cat breeds around. I understand that you may not speak Cat, but that won't stop me from talking to you like you do! I am incredibly social and affectionate and will bond with my family easily ( kids and other pets included). Don't be surprised to find me following you around the house meowing away or hopping straight into your lap the first chance I get.
It doesn't take much to keep me looking furbulous since I don't shed that much and my short hair only requires a weekly brushing. But don't let my regal good looks fool you – I'm more than just a pretty face, I'm super smart too! I especially love puzzle games that test my problem-solving skills! I have a lot of energy and love to jump around, so if you want to keep me from climbing on stuff I shouldn't, a super fun cat tree should do the trick!. The most crucial thing I need from my human is attention, so I may not be the best pet for you if you aren't home a lot. But if you're looking for a kitty who will be by your side 24/7, I'm the prrrfect choice.
Ready to learn more about me? Let's dig in.
Ready to learn more about me? Let's dig in.
About Me
pumpkin
Get the pet insurance all the Meezers are meowing about.
Fetch My Free Quote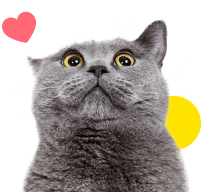 My Many Looks
Seal Point
Chocolate Point
Blue Point

Lilac Point

My Breed Characteristics

Furbulous Fact
Although the British royal family is mostly known for being dog lovers, several of its members took a liking to the regal Siamese. Queen Victoria was taken with the Siamese when she first saw one of us at a cat show in the late 19th century and boosted our breed popularity when she adopted a few of us. While Queen Elizabeth II is best known as a dog mom – specifically for her lifelong love of Corgis – it turns out she was once a cat mom, too! She was given a seal point Siamese kitten named Corsham Royal Boy as a wedding gift when she married Prince Philip in 1947.

As I Grow Up
As you can see, we Siamese cats age pretty gracefully. Here are a few key milestones in my growth & development to be aware of as I grow up from a kitten to an adult and senior!
Kitten
6 Mo-2 Yrs
I'm a notoriously picky eater (I'll refuse food I don't dig!), so you may have to experiment with different foods to land my prrrfect match.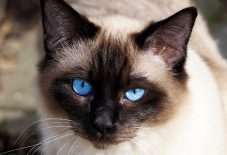 Adult
2 Years
As a playful and social adult, I do best when I have human company and lots of toys to keep me mentally enriched and physically active.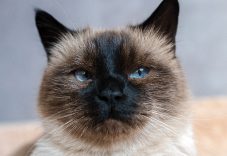 Senior
10 Years
I can develop eye problems as I age, so be on the lookout for signs of vision loss, and remember to take me for routine vet check-ups!

History of My Breed
If I carry myself with a regal bearing and look like I'm a kitty fit for a king or queen, it's because my ancestors were the companions of royalty! My breed originally came from Thailand, which used to be called Siam – hence the name Siamese. Humans believe that my earliest ancestors were sacred temple cats in the Ayutthaya Kingdom period (1351 to 1767 AD). The earliest illustrations and descriptions of my breed came from a collection of ancient manuscripts called the Tamra Maew ("The Cat-Book Poems").
We made our way to Europe in the late 19th century and made a splash when our breed was first shown at the Crystal Palace Cat Show in London in 1871. Our exotic beauty and elegance was like nothing they had ever seen before! In 1884, the British Consul-General in Bangkok, Edward Blencoe Gould, sent two of my ancestors – a breeding pair named Pho and Mia – back to England as a gift to his sister, Lillian Jane Gould. She fell so in love with us that she started the Siamese Cat Club in 1901.
In 1878, the first Siamese cat came to the United States when a diplomat in Bangkok gifted a Siamese named Siam (not the most original name, but nobody's prrrfect) to American President Rutherford B. Hayes and First Lady Lucy Hayes. The Americans loved us, too, and we were officially recognized by the Cat Fanciers Association in 1906. Over the years, Americans discovered that we had real star power. A pair of us were featured in the 1955 Disney classic Lady and the Tramp and one of us starred in another Disney movie, The Incredible Journey (1963). Throughout history, our unrivaled beauty and loving personalities have made us one of the most recognizable and popular cat breeds around!

Pawesome Cats to Parent
In addition to purebred Siamese cats like me, there are tons of prrrfectly sweet mixed-breed Meezers that are looking to find their furever homes. You can learn where to find your next pet below!
Get key health screenings and routine wellness care.
In addition to yearly wellness exams, recommended vaccines for your cat's lifestyle, routine blood, urine, and fecal screens, and appropriate parasite prevention, talk to your vet about getting a DNA test + other health screenings for hereditary conditions and breed-specific health issues. For example, it is important to know whether your Siamese cat has PRA (Progressive Retinal Atrophy), a genetic eye disease that causes blindness. Ask your breeder if their breeding cats have tested negative for this disease and any other genetic conditions.
Feed the right amount of a high quality diet.
Siamese cats do not have any special dietary requirements when compared to other cats. What is important is to choose a high quality cat food that is certified to be complete and balanced by AAFCO. It is recommended to feed a combination of wet and dry food. Equally as important is to not overfeed Siamese cats because obesity can predispose them to a large number of chronic diseases. You can use the hand test to determine if your cat is at a healthy weight, or ask your vet what is a good weight for your cat.
Brush your cat's teeth and get yearly dental exams.
While all cats are susceptible to dental disease, Siamese cats seem predisposed to a couple of dental conditions, including painful conditions like FORLs (feline oral resorptive lesions) and gingivitis/stomatitis. FORLs eat away at feline teeth the same way cavities eat away at human teeth, and gingivitis/stomatitis causes severe inflammation in the gums. You can prevent a lot of dental problems by brushing your cat's teeth daily or every other day and having your cat's teeth examined yearly by a vet.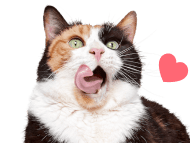 Why Get Cat Insurance?
from Pumpkin®
While Siamese are a generally healthy breed, cat-astrophes can happen to any cat at any age. If your kitty gets hurt or sick, pet insurance can help you say 'yes' to the best care, even when it's costly. When it comes to shopping for this breed, you'll want to choose an insurance plan like Pumpkin plan that covers hereditary conditions Siamese cats are prone to developing, and that can be costly to treat. While a reputable breeder will conduct genetic testing on your kitty's parents to help minimize the chances of passing down hereditary conditions – they can't always be avoided. Let's look at some common ones, and how Pumpkin Cat Insurance plans could help cover the cost of care!
*Sample shows 90% reimbursement of covered vet bill assuming $250 annual deductible has been met.