On Sunday, January 17th, Pumpkin Pet Insurance and the Delaware Humane Association (DHA) celebrated the "Indoguration™" of Major Biden, the first-ever rescue pup to become First Dog.
The virtual Indoguration Party celebrated Major's journey from DHA rescue shelter to The White House and raised $202,619.61 for the DHA to help more shelter animals like Major find their forever homes and support pet parents who are financially struggling to care for their pets. Over 12,000 people and their pups registered for the virtual Zoom event, and Jill Martin, Lifestyle Contributor for The Today Show, emceed the celebration.
One of the highlights of the event was the announcement of the newly 'elected' Secretary of Rescue Dogs. Prior to the event, participants had the opportunity to nominate their pup to be part of Major's Cabinet as the Secretary of Rescue Dogs. With over 750 applications, 5 finalists were selected and announced during the virtual event. The philanthropist, animal advocate, and founder of Beaux & Paws, Sir Darius Brown, announced the newly 'elected' winner and gifted all 5 finalists a custom-made patriotic bowtie for their pup.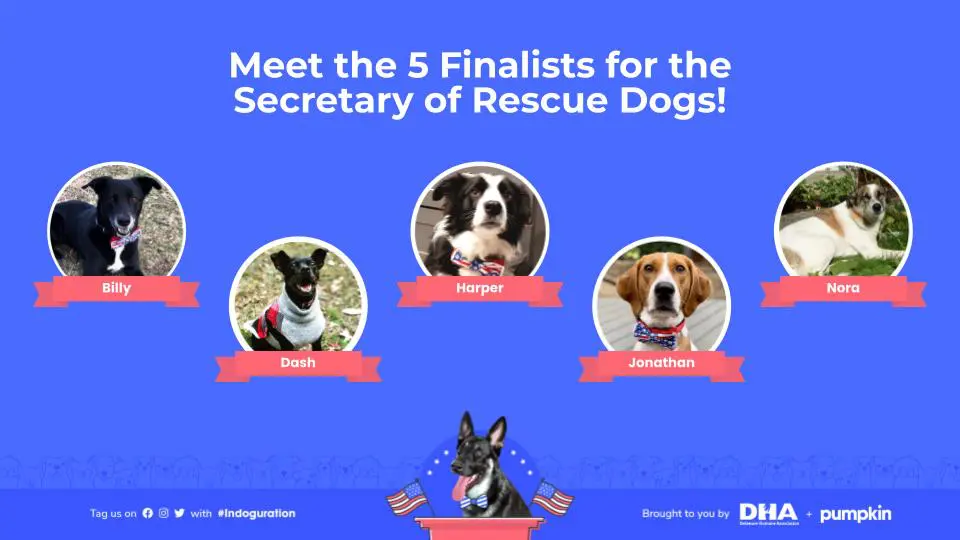 2020 was a particularly difficult year due to COVID-19 and we were unsure what to expect in 2021. Donations received through the Indoguration event have helped DHA kick off the year with a great head-start to our fundraising! DHA's annual budget exceeds $2.2 million. These funds will help find homes for over 2,000 dogs and cats in 2021, as well as providing critical community pet retention programs, such as our pet food pantry and low-cost vaccination clinics. DHA is grateful for the overwhelming support we have received!

– Daniel P. Condoluci-Smith, CFRE – Director of Philanthropy Delaware Humane Association
Event Stats
Total Amount Raised – $202,619.61
Highest Individual Donation – $515
Highest Foundation Donation- $1,000
Average Donation Amount – $16.32
Total # of Donors – 12,297
# of States represented – 50
Countries represented – 9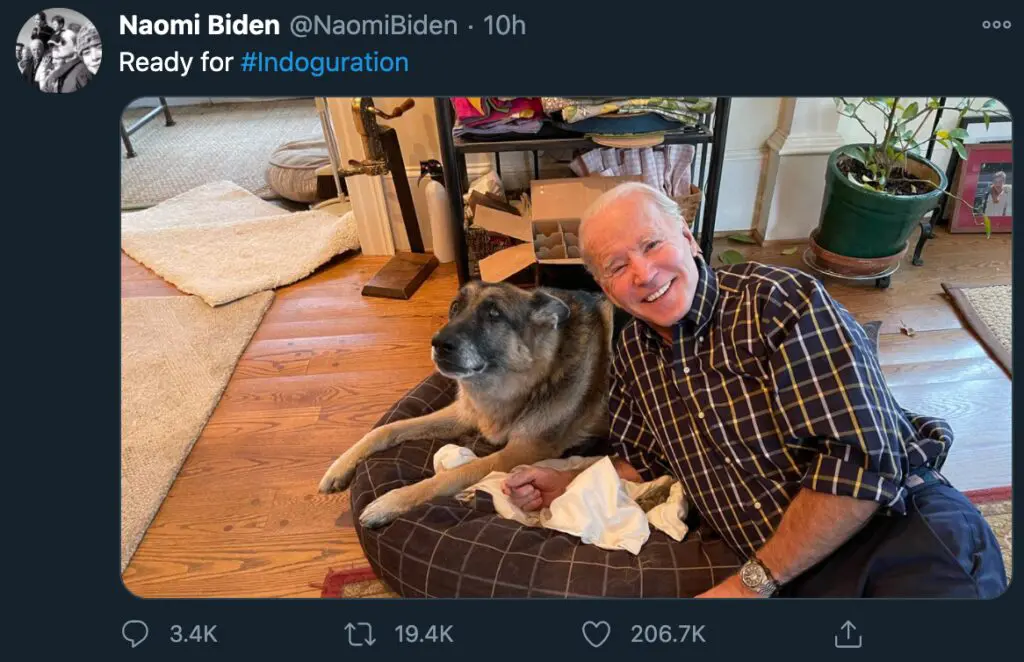 We hope the 'Indoguration' fundraiser will help thousands more shelter pets and their furever families. Because whether your dog holds the highest office in the country, or just in your home, every dog deserves the chance to live the American dream, and to live the happiest, healthiest, and longest life possible.