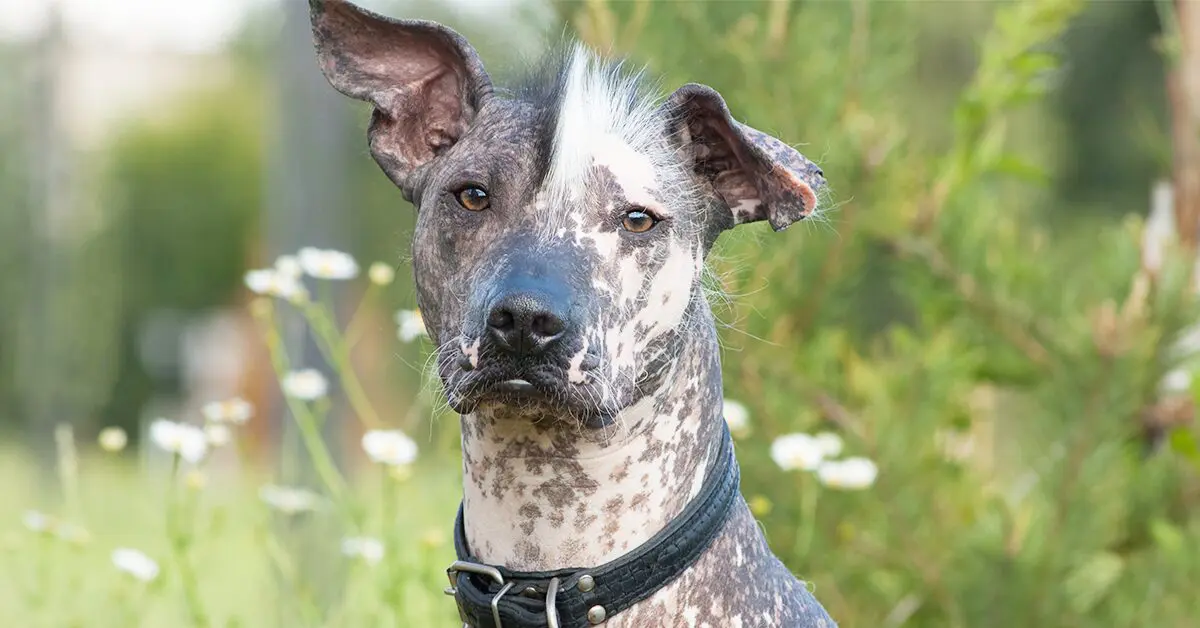 Meet the Xoloitzcuintli
Calm Canine
Protective Pooch
Devoted Doggo
You might not be able to pronounce my name. Most people call me by my nicknames: Xolo (show-low), Hairless Xolo, or Mexican Hairless. But if you want a calm canine companion who'll protect you when you need it most, then I might be the pawfect pup for you! I'm always alert and watching out for you, but I'm not your average watchdog. I don't bark all that much — I'm sweet and affectionate, and I love to cuddle with my family members. It just might take me some time to warm up to strangers.
Overall, I'm a pretty chill pup. I can adapt to almost any lifestyle so long as you give me lots of attention and belly scratches. However, while I'm not hyper, I still need time outdoors to blow off steam. I love daily walks of 20-30 minutes or playing frisbee in the yard. Just make sure I'm bundled up in the winter and wearing sunscreen in the summer — I'm either a hairless dog or a coated xolo, but either way, I don't have lots of hair to shield me from the weather while I protect you!
Ready to learn more about me? Let's dig in.
Ready to learn more about me? Let's dig in.
About Me
pumpkin
Get the pet insurance all the Show-lows are wagging about.
Fetch My Free Quote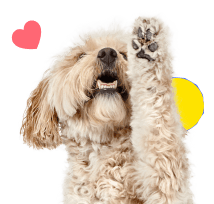 My Many Looks
Hairless

Black
Tan
Tri-Color

My Breed Characteristics

Furbulous Fact

As I Grow Up
As you can see, we Xoloitzcuintlis age pretty gracefully, regardless of whether we're toy, mini, or standard. Here's us growing up from a pupper to an adult and senior!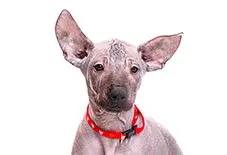 Puppy
3-12 Months
I said I was calm, but I'm a bit wild as a puppy. Just keep me busy with puppy training and playtime and I'll be your BFF.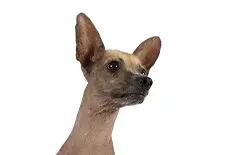 Adult
6-8 Months
As an adult dog, I chill out. But make sure you're caring for my skin, because us adult Xolos are prone to acne, just like our humans.
Senior
10-18 Years
Feed us healthy foods, because we tend to over-snack and can struggle with obesity. In our old age, that can put stress on our joints.

History of My Breed
Some people call the Xoloitzcuintli "the first dog of the Americas," because we're known as humans' first loyal dog companions. That means we're a primitive breed that's been around a long time, at least 3,000 years (which is a lot in dog years!). Our ancestors accompanied people as they migrated across the href="https://www.nps.gov/bela/learn/historyculture/the-bering-land-bridge-theory.htm" target="_blank">Bering Landmass from Asia to the New World. If that doesn't prove our loyalty, I don't know what does!
The Aztecs treasured us — they gave us a nickname that translates to "Mexican hairless dog." They said we had healing powers that treated asthma, rheumatism, and insomnia, and that we were always on-guard for intruders. But because we were so effective at scaring away evil things, we were often sacrificed and buried alongside our owners to protect them from the evil spirits of the underworld. Of course, those days are long gone, and we prefer to protect our humans while alive!
Despite it all, we survived and thrived, especially in the 1930s and 1940s, when artists like Frida Kahlo and Diego Rivera showed us off in their paintings. (We're famous!) But after our golden years came our not-so-golden years, when we lost popularity and almost fell out of existence. In fact, the American Kennel Club (AKC) eliminated us from their stud book. We couldn't believe it either!
But these days, we're back and better than ever. Our truest fans brought us back from the brink of extinction, and the AKC re-recognized us in 2011. Now, we're healthy dogs who love to play and cuddle, and our skin is so naturally warm that we're known as a "hot water bottle." Still, there are only about 30,000 of us worldwide. We're a rare, majestic gem, if we do say so ourselves.

Pawesome Pups to Parent
In addition to purebred Xoloitzcuintli like me, there are tons of pawfectly sweet mixed-breed Xolos that are looking to find their furever homes. You can learn where to find your next pet below!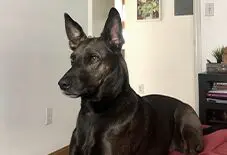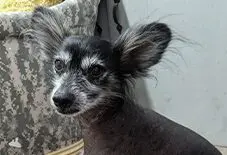 Be prepared to protect your pup's skin.
Since Xoloitzcuintlis are often hairless dogs, owners will need to be ready for an entirely new regiment of canine skin care. That includes sunscreen, lotions, and cold-weather coats to protect your Xoloitzcuintli's dog's skin.
Get an early assessment of your Xoloitzcuintli's teeth.
The Xoloitzcuintli dog is often a hairless breed, and there is a genetic connection between the traits of hairlessness and unusual dentition. It's not uncommon to see missing teeth or an unusual bite in Xoloitzcuintli. It's important to document this early with your veterinarian so you have a clear understanding of what's normal for your dog.
Pay close attention to your Xoloitzcuintli's gait.
As is the case with most small dogs, Xoloitzcuintli can be prone to luxating patellas, a condition where the patella or kneecap slides in and out of a groove in the joint. While these hardy dogs aren't as susceptible as many other breeds, it's important to look for an unusual gait and keep your Xoloitzcuintli at an optimal weight by serving healthy dog food.
Help your pup bond with other humans.
Early socialization is important for Xolos. They tend to get hyper-attached to their person, and can be wary of visitors unless they're socialized properly while they're young. You want your Xolo to associate other people with safety, food, and fun. As your pup grows up, it's important to help them bond with other humans, whether it's people in your household, at your friend's house, or on the street in your neighborhood.
Discourage your pup's guarding behavior.
As natural protectors, Xolos can be overly protective of their people and property. The trick is teaching your pup at an early age to view you as the food resource – and that the human is the one in control. For example, if you put down a bowl of food and your pup hasn't finished it after 20 minutes, don't let the bowl linger! Remove it from sight after 20 minutes, so they learn to recognize their human as the source of the food.
Train your pup early to prevent overly ruff play.
If you're playing with a chew toy and the dog's teeth even lightly graze your flesh – playtime is over. If they accidentally nip you – even if it doesn't hurt – give a high-pitched yelp!, take away the toy, and ignore them for a moment. While it may be difficult to ignore your adorable pup, you'll be teaching them an important life lesson: Any time your teeth come up against human skin, all the fun stops.

Why Get Dog Insurance?
from Pumpkin®
While Xoloitzcuintlis are a generally healthy breed, unexpected ruh-rohs can happen to any dog at any age. If your pup gets hurt or sick, pet insurance can help you say 'yes' to the best care, even when it's costly. When it comes to shopping for this breed, you'll want to choose an insurance plan like Pumpkin plan that covers hereditary conditions Xoloitzcuintlis are prone to developing, and that can be costly to treat. While a reputable breeder will conduct genetic testing on your pup's parents to help minimize the chances of passing down hereditary conditions, they can't always be avoided. Let's look at some common ones, and how Pumpkin Dog Insurance plans could help cover the cost of care!
*Sample shows 90% reimbursement of covered vet bill assuming $250 annual deductible has been met.