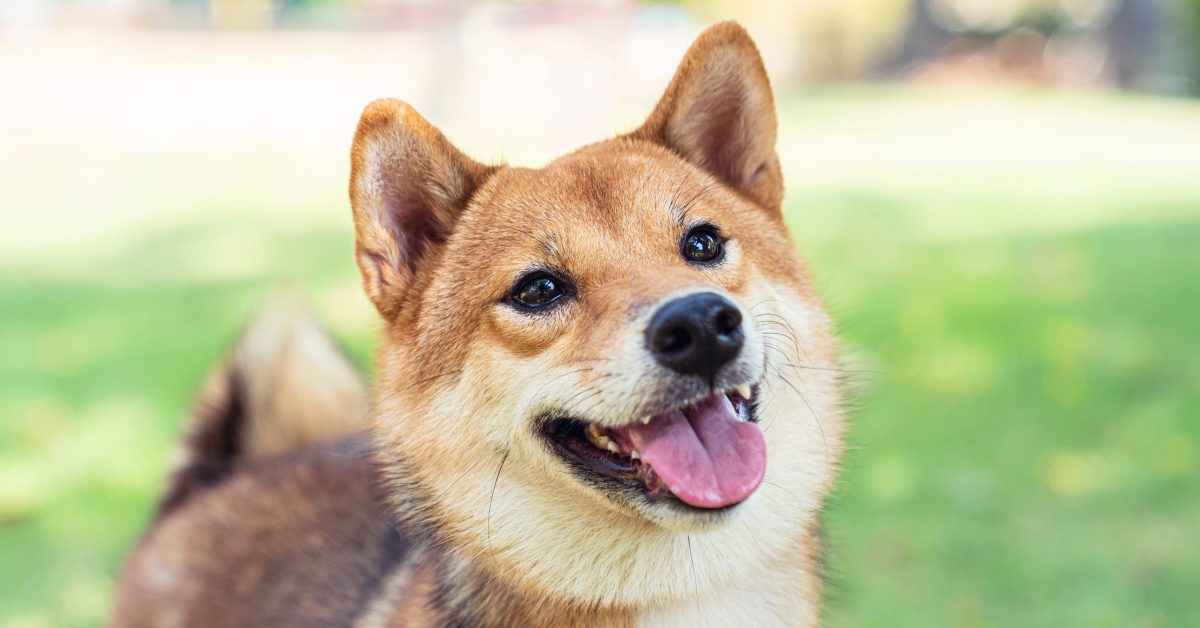 Meet the Shiba Inu
High Doggy I.Q.
Apartment Friendly
Best Fur Friend
Looking for a loyal, little companion with a big personality who is great for apartment or house living? I may be just the dog for you! I have a lot of love to give, but I need a human with time and patience, especially when I'm a pup. I may be stubborn sometimes and bark my mind, but if you take the time to work with me when I'm young, I'll be your best friend furever! Since I'm such a smarty-pants, I need a lot of mental stimulation. I'm naturally curious, so I love solving puzzles (especially with treats inside!) and taking walkies where I can explore new sights and smells. I do like to stay active, so count me in for some fetch, or agility training! I'm a great watchdog because I'm very alert and protective of my pack – kiddos included (just be gentle, pawlease!). Some say that I have a cat-like personality in a doggo's body, but even though I'm independent and don't always want snuggles, I'll be your faithful friend 'til the end.
Ready to learn more about me? Let's dig in.
Ready to learn more about me? Let's dig in.
About Me
pumpkin
Get the pet insurance all the Shibas are wagging about.
Fetch My Free Quote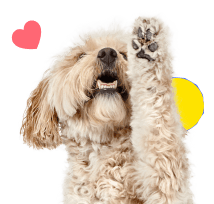 My Many Looks
Black & Tan

Red Sesame
Cream
Red

My Breed Characteristics

Furbulous Fact
Us Shiba Inus are one of the Internet's favorite breeds. One of our own is the star of one of the world's most recognizable memes – the "doge" meme. This iconic photo is of a Japanese rescue Shiba named Kabosu, who is giving some serious side-eye to her mom behind the camera. The Internet couldn't get enough of Kabosu, Shibas went viral, and now the whole world knows how pawesome we are!

As I Grow Up
As you can see, we Shibas age pretty gracefully. Here are a few key milestones in my growth & development to be aware of as I grow up from a pupper to an adult and senior!
Puppy
4 Months
I can be stubborn, so it's best to start my obedience training and socialization early. (Just make sure I've had all my vaccines first, pawlease!)
Adult
16 Months
I'm finally all grown up, but you should continue my obedience training and teaching me fun tricks to ensure I stay at the top of my game.
Senior
9-10.5 Years
I may be slowing down a bit, so keep an eye on my weight and talk to my vet about adjusting my diet if you notice I start to get a little chunky.

History of My Breed
We Shiba Inus are one of six dog breeds native to Japan. People all around the world love us, but we are the #1 most popular breed in our home country! Some humans believe that our ancient ancestors came to Japan with their humans as early as 7000 B.C.E. Shibas were originally bred as hunting dogs and lived in the mountains of Japan's Chūbu Region. Because we are so agile and alert to our surroundings, my Japanese ancestors were great retrievers who helped their humans find small game like birds and rabbits in the brush of the mountainous terrain. We even helped them hunt wild boar!
Not all humans agree on how we got the name Shiba Inu. The Japanese word inu means "dog" (so that's a no-brainer!) but humans can't agree on where the Shiba part comes from. Some say that our name comes from the Japanese shiba meaning "brushwood," which is where my ancestors would hunt with their humans. Other people think that the name refers to our fire-red coat color, which is the same color as brushwood leaves in autumn.
Our breed almost went extinct during World War II, but we are tough cookies. Our humans started breeding programs in Japan after the war and helped us come back stronger than ever. We are very popular in America these days, but we didn't even come to the United States until 1954, when the first Shiba Inu was brought over by an American soldier and his family. We officially became part of the AKC Non-Sporting Group in 1993. Even though we have hunting dog origins, today we are mostly loving companions who are fiercely devoted to our humans all over the world.

Pawesome Pups to Parent
In addition to purebred Shibas like me, there are tons of pawfectly sweet mixed-breed Shiba Inus that are looking to find their furever homes. You can learn where to find your next pet below!

Care Tips
from Veterinarians
Stick to high-quality dog food – skip the table food.
Shiba Inus have a tendency to get heavy, so avoiding table foods is best. Feeding them a high-quality maintenance diet is recommended to help keep them healthy and at the correct body weight and condition. - Michele King, DVM
Brush your Shiba's teeth weekly to avoid tartar build-up.
Since Shiba Inus have small mouths, dental tartar can accumulate in the tiny spaces between their teeth. At-home dental care is important, and you can keep your Shiba Inu's teeth clean and healthy by brushing at least twice a week. Most Shiba Inus also greatly benefit from yearly dental prophylaxis. - Erica M. Irish, DVM
Stay on top of your pet's weight & any orthopedic issues.
Shiba Inus are prone to orthopedic issues like hip dysplasia and luxating patella, so it is important for them to avoid becoming overweight. Scheduling regular check-ins with your vet (at least twice a year) can help keep an eye on your pet's weight and prompt discussion and recommendations for weight loss if needed. In addition, it's a good idea to get X-rays done at a young age to screen for the orthopedic issues mentioned above. - Erica M. Irish, DVM

Training Tips
from Trainers & Behavior Specialists
Give your Shiba's nose a workout.
Shiba Inus need exercise and enrichment just like any dog. A great way to provide enrichment is to give them opportunities to use their nose. Take them on what I like to call a "sniffari" – let them follow their nose on walks and sniff as much as they like – or hide treats for them to find with their nose. Food puzzle toys are another great enrichment option. - Zazie Todd, PhD
Start socialization and obedience training early.
Shiba Inu dogs are highly intelligent and require lots of socialization and training at an early age. Because they are so loyal, they will respond well to an owner who has earned their trust and affections. These dogs do have a tendency to get bored if training is not kept consistent and fun, however, and are best suited for experienced dog owners. - Jen Jones, Certified Dog Trainer

Why Get Dog Insurance?
from Pumpkin®
While Shiba Inus are a generally healthy breed, unexpected ruh-rohs can happen to any dog at any age. If your pup gets hurt or sick, pet insurance can help you say 'yes' to the best care, even when it's costly. When it comes to shopping for this breed, you'll want to choose an insurance plan like Pumpkin plan that covers hereditary conditions Shibas are prone to developing, and that can be costly to treat. While a reputable breeder will conduct genetic testing on your pup's parents to help minimize the chances of passing down hereditary conditions – they can't always be avoided. Let's look at some common ones, and how Pumpkin Dog Insurance plans could help cover the cost of care!
*Sample shows 90% reimbursement of covered vet bill assuming $250 annual deductible has been met.