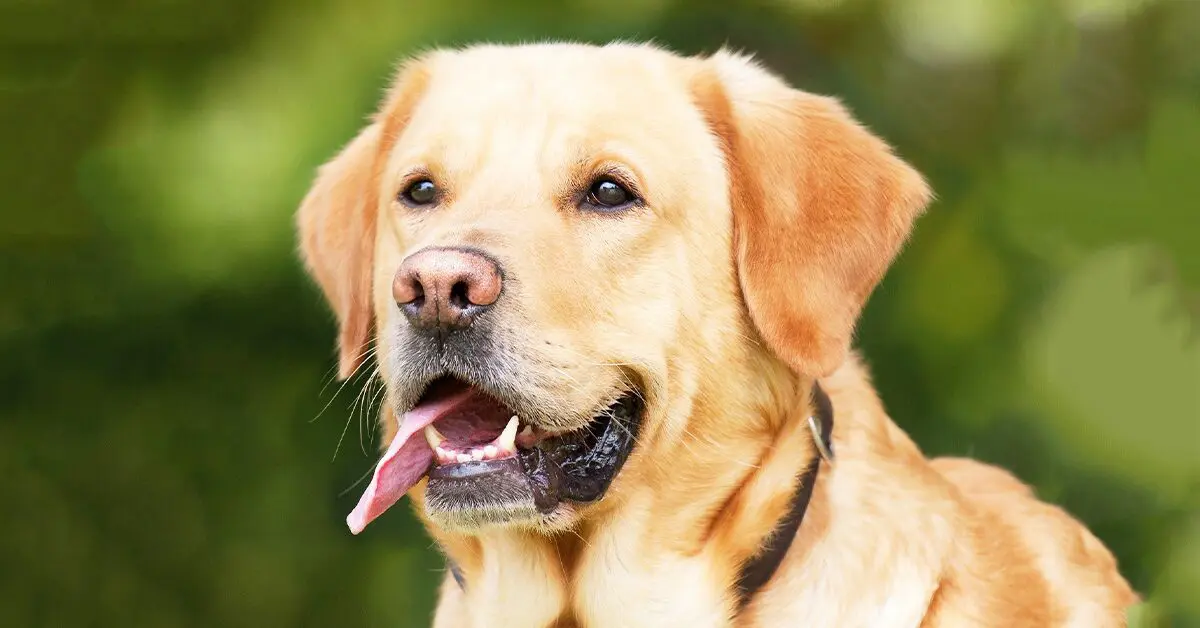 Meet the Labrador Retriever
Pawfect Playmate
Best Fur Friend
High Doggy I.Q.
Are you in need of a dog that has plenty of love, smarts, and energy to go around? Then I'm the pawfect pup fur you! Not to be all full of myself but...I'm kind of the whole package. I'm known for being one of the friendliest pups around, great for small families, large families, little kids, and other pets alike! I'm a high-energy canine who loves to play, so you'll never get bored as long as I'm by your side. I also aim to please so I'm easy to train, which is why I make the pawfect therapy dog, guide dog, service dog, search and rescue dog, or regular ol' family dog!
My weather-resistant coat makes me a sweet swimming buddy too – cannonball! My coat sheds a lot (my sincerest apologies), but you don't have to worry about grooming me. Since I love running around so much, I don't do too well in small apartments. Other than that, I'm pretty laid-back for the most part and just want to be someone's companion. Give me space to run and lots of love and I'll be your best fur friend furever!
Ready to learn more about me? Let's dig in.
Ready to learn more about me? Let's dig in.
About Me
pumpkin
Get the pet insurance all the Labs are wagging about.
Fetch My Free Quote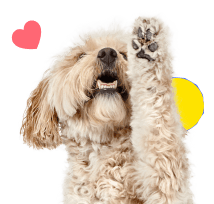 My Many Looks
Black
Chocolate

Yellow

My Breed Characteristics

Furbulous Fact
Did you know we're practically amphibious? OK, technically we can't live in water, but we are really good swimmers! Our early ancestors were called the St. John's Water Dog and in our hometown of Newfoundland, Canada, we were bred to work alongside fishermen. We have thick double-coats that make us pretty much waterproof and we have webbed-paws and an otter tail – perfect for paddling! What a catch!

As I Grow Up
As you can see, we Labradors age pretty gracefully. Here are a few key milestones in my growth and development to be aware of as I grow up from a pupper to an adult and senior!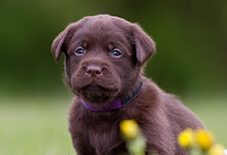 Puppy
3-6 Months
If you want me to be a water dog, you can introduce me to swimming at 3 months! Teach me how to swim, and I'll love it.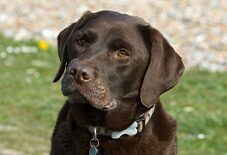 Adult
1-3 Years
Us working dogs need lots of exercise. When I turn 1 year old, you can start jogging with me – it's a great way to get my energy out!

Senior
8-12 Years
I'm prone to obesity as I get older, so take me for short, frequent walks and feed me the best quality food to keep me in shape.



History of My Breed
Our sporty breed has been around since the 1700s and comes from the island of Newfoundland, just off the coast of Canada – how 'bout that, eh? We were originally called St. John's dogs after Newfoundland's capital city, or St. John's water dogs to emphasize our swimming abilities.
Our earliest jobs included helping fishermen and catching ducks. We have near-waterproof coats, webbed feet, and wide tails which makes us perfect swimmers! After long days on the water, we'd go back home with the fisherman to our families to rest up before another day of retrieving ducks and catching fish!
In the 1800s, Englishmen started to take notice of our breed, our usefulness, and overall pawesomeness! A few of those guys had some of us sent over to help them with hunting. The third Earl of Malmesbury is believed to have been the one to start calling us "Labradors," but I'm not sure the reasoning behind it...anyways – back to the story.
Our breed disappeared from Newfoundland in the 1800s because of government restrictions and tax laws. Families were only allowed to have one dog and female dogs were taxed higher than males, so they were often taken from the litter and killed. We started going extinct in England, too. The family of that Malmesbury guy I was talking about earlier helped save us.
We survived and were recognized by the Kennel Club in England in 1903. The American Kennel Club recognized us in 1917 and in the 1920s, we started to get imported to the U.S. big time! The Labrador Retriever Club was formed in 1931 in New York and we really took off during WWII! In 1991 we became the most popular dog breed in the U.S., a title we still hold – in England and Canada too!

Pawesome Pups to Parent
In addition to purebred Labrador Retrievers like me, there are tons of pawfectly sweet mixed-breed Labs that are looking to find their furever homes. You can learn where to find your next pet below!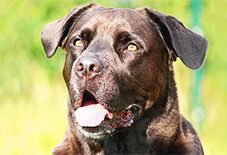 Help your Lab avoid obesity.
Labrador Retrievers are prone to obesity, which also predisposes them to joint problems or arthritis. Speak to your vet about appropriate diet and exercise plans to keep your Lab healthy and energized!
Watch for signs of bloat.
As a larger breed dog, Labs are at a greater risk of suffering from bloat (GDV). This happens when the stomach fills with air causing pressure to build, which stops blood from returning to the heart. If the stomach flips, it deprives the pancreas of oxygen which then produces harmful toxins. Talk to your vet about gastropexy, which can largely prevent this from happening.
Maintain your Lab's ears.
Labs are known to have frequent ear infections, more often than other breeds. Be alert from the start and regularly check your dog's ears for infection and clean them as needed.
Don't train your puppy to jump on people.
Sometimes, owners inadvertently train their Labs to jump on people. When they're puppies, it's cute, but it's different when they're suddenly big dogs with muddy paws! When your Labrador puppy jumps on you, ignore them entirely and turn your back to them. After they calm down, you can continue what you were doing before.
Train them out of excessive barking.
Labrador Retrievers tend to bark a lot. Ignore your dog when they're barking at you. If they bark while you're in the middle of playtime, calmly end playtime and reinforce the idea that barking never gets them anything they want. If you pet them when they bark, that's positive feedback and they will continue to do it. You have to just ignore them.
Be cautious of your Lab getting too attached to you.
Labs often have separation anxiety so train them to be comfortable on their own when you're not around. If they're around one person all the time, shift primary care to another member of the household. Ignore them if they're hovering around you for excessive periods of time. This doesn't mean you can't bond or cuddle with your puppy, just don't do it 24/7. Otherwise, you'll have a dog that will whine and become very anxious when you're not around. For the dog's mental state, allow for healthy distance between you two.

Why Get Dog Insurance?
from Pumpkin®
While Labradors are a generally healthy breed, unexpected ruh-rohs can happen to any dog at any age. If your pup gets hurt or sick, pet insurance can help you say 'yes' to the best care, even when it's costly. When it comes to shopping for this breed, you'll want to choose an insurance plan like Pumpkin plan that covers hereditary conditions Labs are prone to developing, and that can be costly to treat. While a reputable breeder will conduct genetic testing on your pup's parents to help minimize the chances of passing down hereditary conditions, they can't always be avoided. Let's look at some common ones, and how Pumpkin Dog Insurance plans can help cover the cost of care!
*Sample shows 90% reimbursement of covered vet bill assuming $250 annual deductible has been met. Pumpkin covers eligible accidents and illnesses that cause exercise-induced collapse. Exercise-induced collapse that is not caused by an eligible accident or illness is not covered.