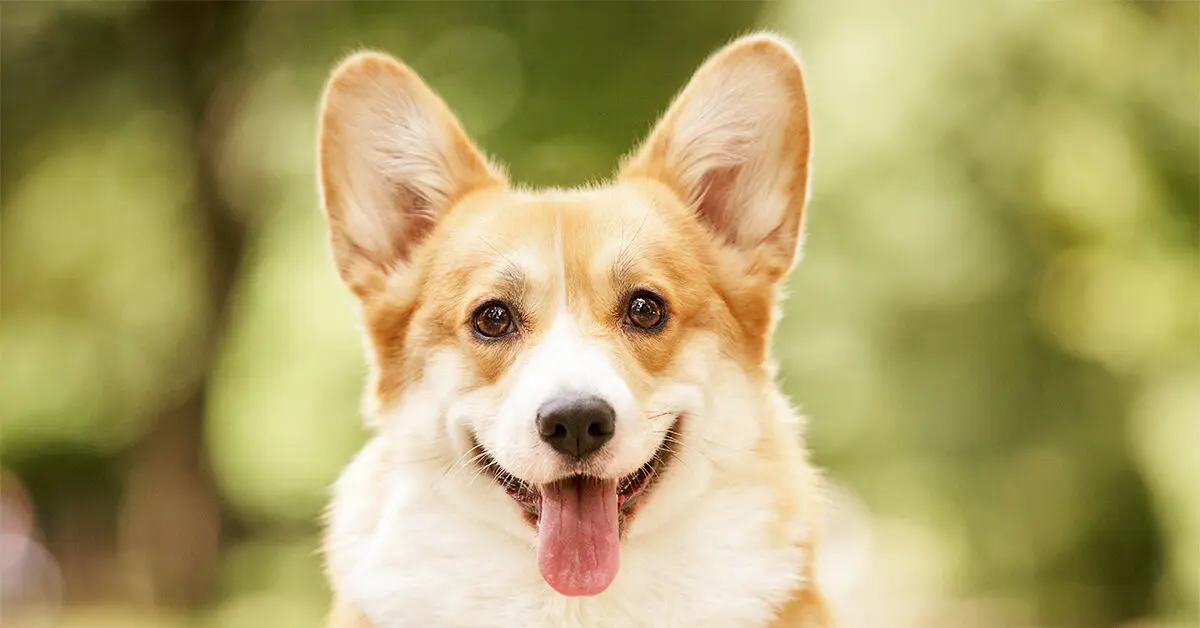 Meet the Pembroke Welsh Corgi
High Doggy I.Q.
Top Watchdog
Big-Dog Bark
If you're looking for big-dog personality in a small-dog package, I'm the pup for you! I'm a fun-loving, feisty breed and I love to love my humans. I'm a herding dog so I'm bossy by nature. Train me early so I know you run the pack. I'm a smart cookie, though, so you'll have me learning new tricks and commands in no time – just give me treats (and some belly rubs) for my hard work!
I'm just as comfy in a house as I am an apartment (as long as I get walks and trips to the park to play). I was bred to herd livestock, so if you don't have a herd of your own, you need to exercise me daily. Don't let my little legs fool you – I'm agile and my little stumpers were built for zoomies!
Since I'm a bossypants, I don't always get along with other alpha dogs. I love kiddos, though! I'll bark at basically anything so don't be shocked when a big-dog bark comes out of my little face – that's how Corgis roll. We are loud and proud and we always speak our mind, and that's why humans can't get enough of us!
Ready to learn more about me? Let's dig in.
Ready to learn more about me? Let's dig in.
About Me
pumpkin
Get the pet insurance all the Corgis are wagging about.
Fetch My Free Quote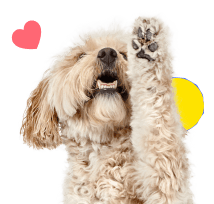 My Many Looks
Black & Tan
Fawn
Red
Sable

My Breed Characteristics

Furbulous Fact
According to Welsh legend, the Pembroke Welsh Corgi was an enchanted dog and a loyal friend to the region's fairies. It is said that we pulled their carriages and that warring fairies even rode my ancestors into battle! Today, one telltale sign of this legend can be seen in what the humans call my "fairy saddle" – a band of lighter hair around my shoulder blades, right around where the fairies might have attached their saddles to ride us to victory.

As I Grow Up
As you can see, we Corgis age pretty gracefully. Here are a few key milestones in my growth & development to be aware of as I grow up from a pupper to an adult and senior!
Puppy
3-4 Months
I can be headstrong so I need early socialization and obedience training (just make sure I've had all my vaccines first, pawlease)!
Adult
15-17 Months
I'm full grown now and I need my human to make sure to exercise me and watch my weight (obesity puts a strain on my back and joints).
Senior
8-10 Years
I need twice yearly vet check-ups to keep an eye on my spine and joints. Adjust my food and make sure my daily activity is low intensity.

History of My Breed
The name Corgi comes from the Welsh cor ci, meaning "dwarf dog" – and my long body and short legs make it pretty obvious why! While my breed name makes it clear we come from Wales, the humans disagree as to where my earliest ancestors came from. Some believe we are descended from Swedish Vallhunds brought over by the Vikings. Others believe we are descended from the spitz-type dogs brought to Wales by Flemish weavers in 1107 CE.
Until the 20th century, my ancestors (who lived in Pembrokeshire county) and my Corgi cousin, the Cardigan Welsh Corgi (who lived in Cardiganshire county) were considered the same breed (and were just called Corgis). We do have a lot of similarities – we were both hard working herding dogs who protected our humans' flocks and family. In 1925, Pembrokes and Cardigans were shown together at the English Kennel Club and that same year the Welsh Corgi Club was formed. The Welsh Corgi Club favored us Pembrokes, though, so the Cardigan enthusiasts founded their own club. In 1934, the English Kennel Club classified Pembrokes and Cardigans as separate breeds. That same year, we Pembrokes were officially recognized by the American Kennel Club.
When most people think of Corgis, they think of royalty – English royalty, to be exact! That is because I am the favorite dog breed of Queen Elizabeth II (and have been since she was a young princess). Young Princess Elizabeth got her first Corgi, Dookie, as a gift from her father, King George VI, in 1933. She has been absolutely Corgi crazy ever since and has bred or adopted over 30 Pembroke Welsh Corgis during her reign as Queen. The Queen's famous Corgis did much to boost my breed's popularity in the United States, and today we are the eleventh most popular dog breed according to the AKC!

Pawesome Pups to Parent
In addition to purebred Pembroke Welsh Corgis like me, there are tons of pawfectly sweet mixed-breed Corgis that are looking to find their furever homes. You can learn where to find your next pet below!

Care Tips
from Veterinarians
Groom your Corgi weekly to keep them looking their best.
A Pembroke Welsh Corgi's medium-length coat needs little grooming, although seasonal shedding does occur. I recommend weekly brushing and combing. - Gail Wolfe, DVM
Get ahead of your senior Corgi's potential problems.
Senior Corgis should have yearly blood tests, exams, and x-rays to diagnose potential health problems early. These include bladder stones, as well as eye problems, kidney disease, and heart disease, which Pembroke Welsh Corgis are prone to. - Gail Wolfe, DVM
Watch out for limping in this short-legged dog.
Corgis carry a gene mutation for chondrodystrophy. This mutation codes for short legs and premature degeneration of intervertebral discs. If your Corgi has a limp, painful back, or irregular stride, they should be evaluated by a veterinarian. - Stacy Choczynski, DVM

Training Tips
from Trainers & Behavior Specialists
Socialize your Corgi early and often.
Pembroke Welsh Corgis are smart and strong-willed little dogs who should be socialized early on. Early socialization with children and other animals is important due to their herding dog background and instinct to want to herd. - Lena Abuarafeh
Reward a quiet Corgi to minimize barking.
Corgis can be big barkers and it's important to curb any unwanted barking early on. For barking, we should ignore this behavior and reward them when they are calm and quiet. Food is an excellent motivator for this breed. - Lena Abuarafeh
Crate training your Corgi puppy is a must.
A Pembroke Welsh Corgi should be crate trained at an early age so they know when it's time to settle down. A Corgi picks up on tricks easily, so keeping their mind active with daily fun training sessions will go a long way in creating a happy confident dog! - Diana Ludwiczak

Why Get Dog Insurance?
from Pumpkin®
While Pembroke Welsh Corgis are a generally healthy breed, unexpected ruh-rohs can happen to any dog at any age. If your pup gets hurt or sick, pet insurance can help you say 'yes' to the best care, even when it's costly. When it comes to shopping for your breed, you'll want to choose an insurance plan like Pumpkin plan that covers hereditary conditions Corgis are prone to developing, and that can be costly to treat. While a reputable breeder will conduct genetic testing on your pup's parents to help minimize the chances of passing down hereditary conditions, they can't always be avoided. Let's look at some common ones, and how Pumpkin Dog Insurance plans could help cover the cost of care!
*Sample shows 90% reimbursement of covered vet bill assuming $250 annual deductible has been met.