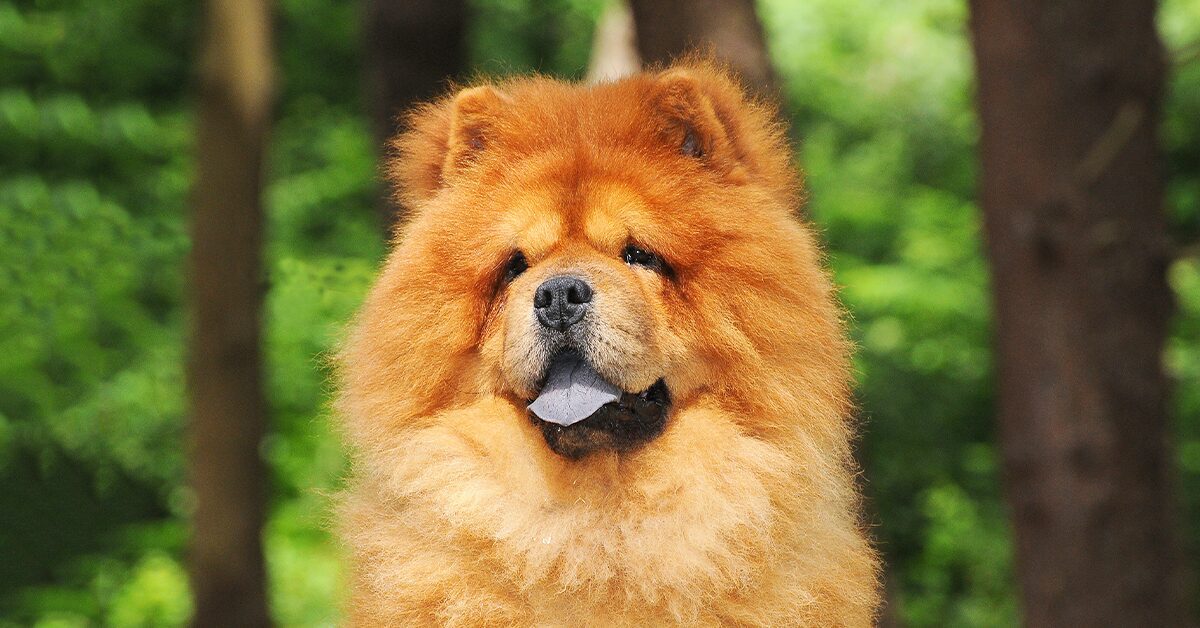 Meet the Chow Chow
Canine Chic
Protective Pooch
Apartment Friendly
If you're in search of a canine who's equal parts snazzy and sophisticated, I'm the dog breed fur you! My elegant mane is a guaranteed showstopper – dog shows, that is. These luscious locks and this large head give me the appearance of both a lion and a teddy bear – perfect for a watchdog. Although I'm not ferocious like a lion, I'm not really cuddly like a teddy bear either. Snuggling isn't really my thing – sorry! I'm pretty independent and don't like too much attention. I'm very cat-like! Instead of having lots of family members including kids and pets, I prefer to have one human I'm really close with. You know what they say – three is a crowd.
My furbulous coat requires a fair amount of work. It needs to be brushed at least once a week or else I'll really start to look like a lion! (Because of all that hair, I'm not too fond of hot weather.) While my sweet hairdo needs a lot of TLC, I promise I'm not that high maintenance. I don't need much exercise, so a few walks a day will keep me happy and healthy; and apartment living is fine with me!
Ready to learn more about me? Let's dig in.
Ready to learn more about me? Let's dig in.
About Me
pumpkin
Get the pet insurance all the Chows are wagging about.
Fetch My Free Quote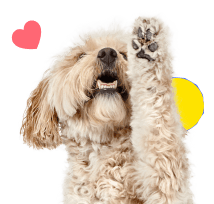 My Many Looks
Black
Blue
Cinnamon
Cream

My Breed Characteristics

Furbulous Fact
We Chows are intuitive dogs. So intuitive, in fact, that the famous psychoanalyst Sigmund Freud owned one himself! His beloved Chow Jofi often sat in on his sessions. She had a way of telling which patients were calm and which ones were nervous! She only approached relaxed patients, but she had a way of making nervous ones feel at-ease. Freud claimed that he never had to wear a watch because whenever Jofi yawned, it would signal to him that the session was over. I bet you don't know many dog breeds who can psychoanalyze and tell time!

As I Grow Up
As you can see, we Chow Chows age pretty gracefully. Here are a few key milestones in my growth and development to be aware of as I grow up from a pupper to an adult and senior!
Puppy
4-8 Months
I'm a mischievous little pup who might chew or dig just to challenge you. Give me proper training and I'll become a well-behaved Chow.
Adult
1-3 Years
I need lots of exercise during this peak period of my physical development. By 16 months, I'll be a fully grown adult Chow Chow!
Senior
7-12 Years
Consistent exercise helps keep my muscles strong as I age. Take me for slow, short walks to keep me moderately active and healthy!

History of My Breed
We Chow Chows are an ancient breed hailing from Mongolia and Northern China with a long history – I'm talking longer than our luscious locks! We're depicted in artifacts from China's Han Dynasty dating as far back as 206 B.C., but some historians think we've been around longer than that. We're even believed to be the first in the family line of many Spitz-type breeds, including Keeshonds, Shar-Peis, and even itty-bitty Pomeranians!
Chows were companions to Chinese nobles. One emperor of the Tang Dynasty is said to have owned a kennel of 5,000 Chows with a staff twice that big! As time went on, we started herding and became guard dogs, hunting dogs, and working dogs hauling goods to and from different villages.
We've gone by lots of names throughout our long history and the origins of the name "Chow Chow" are often debated. 18th century British merchants referred to all of the miscellaneous items they were selling as "chow chow," which basically translates to "etcetera." These merchants picked some of us up from China and included us in the group of "chow chow" they were selling. Eventually, that name stuck to us!
In the 1820s, we were given an exhibit at the London Zoo as "Wild Dogs of China" but our popularity didn't take off in the West until Queen Victoria received one of us as a pet! In 1895, a Chow Chow breed club was formed in England.
We're a pretty remarkable breed with distinctive features like blue-black tongues, deep-set eyes, and smooth coats that are to die for! We're loved by many humans, but one of the most famous Chow owners is Martha Stewart! She's always writing about Empress Qin and Emperor Han in her blog to help other Chow owners!
The first Chow Chow shown in the Westminster Kennel Club show, Takya, took third place in the Miscellaneous class in 1890 and the first Chow Chow was registered to the AKC in 1903.

Pawesome Pups to Parent
In addition to purebred Chow Chows like me, there are tons of pawfectly sweet mixed-breed Chows that are looking to find their furever homes. You can learn where to find your next pet below!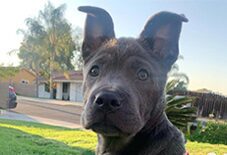 Watch out for your Chow's allergies.
Chows are prone to skin allergies, like dermatitis, so keep an eye out for irritated areas of the skin. Skin can become red, flaky, and itchy. The irritation can also spread fairly quickly. Talk to your vet about giving your dog allergy medication, or about topical ointments and treatments that can help ease irritation.
Look out for your Chow's eyes.
Chow Chows have a face shape that makes them more prone to eye issues, like entropion and "cherry eye." Watch out for anything that could potentially damage the eyes and talk to your vet about treating any eye irritations.
Screen your Chowie for Glaucoma.
Regular eye exams at the vet, including pressure checks, should be done to ensure your Chow isn't at risk for Glaucoma. Pressure checks are painless and done in the vet office. Be aware of enlarged globes or color changes to the eyes.

Training Tips
from Trainers & Behavioral Specialists
Don't train your puppy to jump on people.
Sometimes, owners inadvertently train their dogs to jump on people. When they're puppies, it's cute, but it's different when they're suddenly big dogs with muddy paws! When your Chowie puppy jumps on you, ignore them entirely and turn your back to them. After they calm down, you can continue what you were doing before. - Richard Lovejoy, Professional Remote Dog Trainer
Provide lots of socialization.
Give your Chowie plenty of opportunities to socialize with people they don't know and other dogs. It's also important to introduce them to different environments that are unfamiliar to them to further help with socialization. - Laurie Williams, Certified Professional Dog Trainer
Train early with positive reinforcement.
Start a positive reinforcement based training program as soon as possible and be consistent with your training. Add daily exercise enrichment activities to further your dogs training, and crate training is also recommended early in your training. Get the dog used to spending some time alone to avoid separation anxiety. - Laurie Williams, Certified Professional Dog Trainer

Why Get Dog Insurance?
from Pumpkin®
While Chow Chows are a generally healthy breed, unexpected ruh-rohs can happen to any dog at any age. If your pup gets hurt or sick, pet insurance can help you say 'yes' to the best care, even when it's costly. When it comes to shopping for this breed, you'll want to choose an insurance plan like Pumpkin plan that covers hereditary conditions Chow Chows are prone to developing, and that can be costly to treat. While a reputable breeder will conduct genetic testing on your pup's parents to help minimize the chances of passing down hereditary conditions, they can't always be avoided. Let's look at some common ones, and how Pumpkin Dog Insurance plans can help cover the cost of care!
*Sample shows 90% reimbursement of covered vet bill assuming $250 annual deductible has been met.