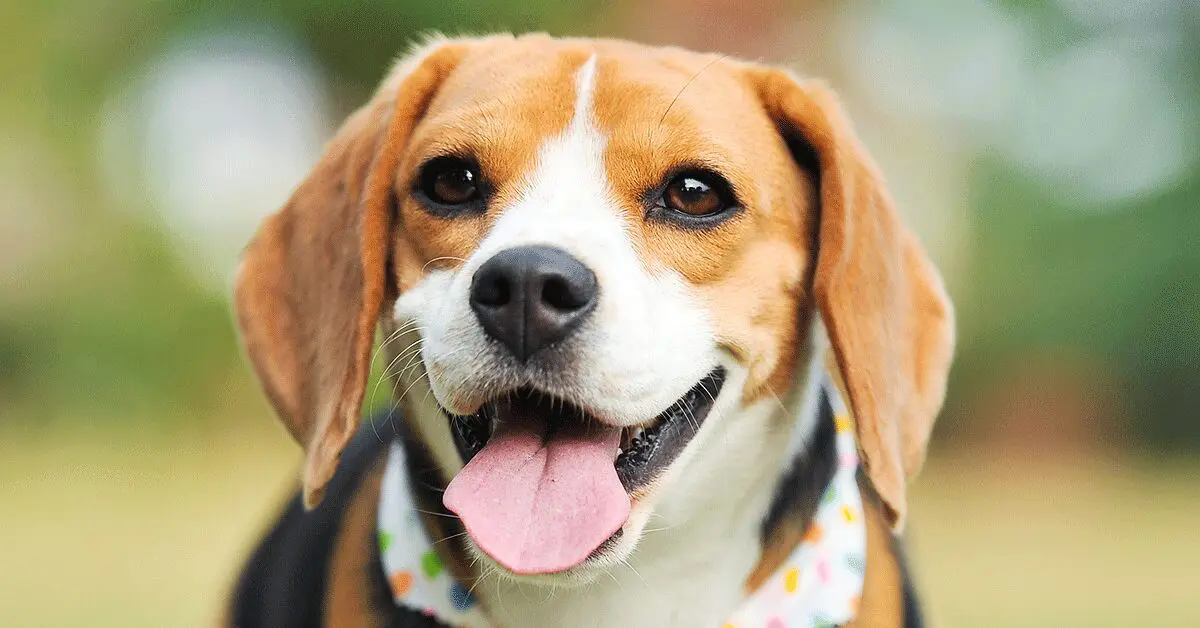 Meet the Beagle
Daring Doggo
Pawfect Playmate
Best Fur Friend
If you're searching for a new best fur friend, look no further! I'm known for being happy, affectionate, and bubbly. It'll be love at first sight of my big brown eyes. From house guests to kids, I love having company around. Three woofs for more friends to play with! Since I was bred to hunt in packs, I wag my tail most when I have a companion. If you're out and about a lot, I might not be the best pup for you – unless you give me another four-legged friend to keep me busy!
Although I'm pretty small, I need at least an hour of exercise every day, and crave outdoor adventures. Be careful, though! Like the human Houdini, I'm an excellent escape artist. I've been known to weasel my way under fences and over walls, following my sharp sense of smell wherever it takes me. But with a little training and exercise, I'll be sure to behave. In no time, I'll be a big part of your pack, and if you're lucky, you might even get to hear my beautiful, melodic howls of happiness!
Ready to learn more about me? Let's dig in.
Ready to learn more about me? Let's dig in.
About Me
pumpkin
Get the pet insurance all the Beagles are wagging about.
Fetch My Free Quote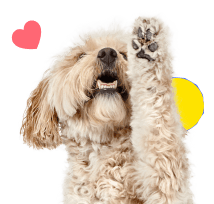 My Many Looks
Tan & White

Red & White
Brown, White & Tan
Black, Tan & White

My Breed Characteristics

Furbulous Fact
One of the most famous cartoon dogs ever is a Beagle – Snoopy! He might not look like one of us at first glance, but he fits in with us pawfectly. He's playful, affectionate, smart, and loyal. We're very musical dogs and we love using our voices to express our feelings, and Snoopy is no different. He can play the piano! Sure, sometimes he's lazy, which can be said for our whole dog breed, but when we get bursts of energy – we're up for any adventure!

As I Grow Up
As you can see, we Beagles age pretty gracefully. Here are a few key milestones in my growth and development to be aware of as I grow up from a pupper to an adult and senior!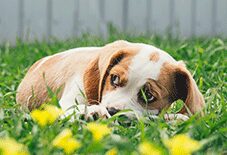 Puppy
2-4 Months
I know my name, understand simple commands, and I'm house broken. Keep up with my training and I'll be a genius in no time!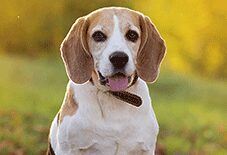 Teen
6-12 Months
I should switch from puppy food to regular dog food. I loved my puppy food, but it can make me overweight if I keep eating it!
Senior
8-15 Years
I'm starting to get sleepy more often and may have trouble with my ears and eyes. Keep me healthy by taking me for regular check-ups!

History of My Breed
Our history is long and it's surrounded by mystery. Historians can't even agree on how we got our name! Some historians believe our name is derived from the Gaelic word "beag" which means "little." Others think it comes from the French word for the sound that hounds make while they hunt: "be'geule."
Greek documents from as early as 400 B.C. describe dogs similar to Beagles and small packs of these scenthounds are reported to have hunted rabbits and hares in England before the Romans arrived in 55 B.C. We became popular in England really early, like during the 1300s. Teeny-tiny dogs called Glove Beagles were extremely popular because they were small enough to fit in one hand! Early reports also mention Singing Beagles, named after our beautiful, melodic howls, called "baying." Elizabeth I famously kept packs of Pocket Beagles, which were only nine inches tall! Some of them are even in her portraits.
By the 1500s, the majority of English gentlemen either owned packs of large foxhounds that tracked deer or smaller hounds used for rabbit hunting. These smaller hunting hounds were our ancestors! The main draw to us Beagles compared to larger hunting dogs was that humans could keep up with us on foot and didn't have to ride alongside us on horseback. We became a cheaper and more accessible option for hunters in England and eventually the United States.
Around the 1800s, American breeders started importing us in an effort to improve the looks of their own dogs. Who could blame them? We are pretty gorgeous. We were immediately embraced by rabbit hunters for our speed and hunting abilities. A man named Willet Randall developed a line of us called Patch Beagles in New York in 1880. Patch Beagles were in high demand because we could run so fast.
The first Beagle was registered by the American Kennel Club in 1885; his name was Blunder. The National Beagle Club was founded two years later in 1887.
In the years since we came to America, we've gone from hunting wild animals to becoming furever family members in households all over the country. The AKC even named us the fourth best family dog in 2019!

Pawesome Pups to Parent
In addition to purebred Beagles like me, there are tons of pawfectly sweet mixed-breed Beagles that are looking to find their furever homes. You can learn where to find your next pet below!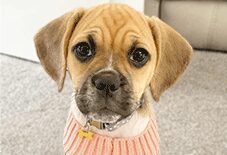 Care Tips
from Veterinarians
Get your pup periodic blood tests – especially before surgery.
Some Beagle puppies are born with blood clotting deficiencies; factor VII deficiency and hemophilia A specifically. It's particularly important to get blood tests prior to any kind of surgical procedure (including neutering and spaying) to prevent complications. If you catch any symptoms, like a cut that won't stop bleeding, blood in the bowels, or a teething puppy with excessive gum bleeding, it's time to call your vet. Blood tests can also detect hyperthyroidism, another common Beagle health problem.
- Dr. Marc Elie, Veterinarian
Don't skip your Beagle's annual wellness visit.
As Beagles age, they may become more prone to cardiovascular issues like mitral valve disease, a degeneration of the valve that causes murmurs. Annual visits can catch this issue, and periodic chest X-rays can help track heart size and catch potential complications before they arise.
- Dr. Marc Elie, Veterinarian
Keep an eye on your Beagle's allergies.
Beagles are prone to having regular, year round allergies and to having an allergy condition called atopy. If your Beagle is constantly rubbing their eyes, scratching their ears, or licking their paws, it might be time for a vet checkup. Work with your veterinarian to decide on the best medications or ointments to help alleviate any irritations.
- Dr. Jessica Greenberg, Associate Veterinarian
Exercise your Beagle's mind, body, and nose!
Beagles love to sniff and search for things, so make sure they get enough exercise (but not too much) and enough food by combining play time, sniff time, and feeding time all in one. For example, stuff Kong toys with tasty treats and hide them in the backyard for a round of engaging play. You can play this game in the house, too, especially in colder months!
Be careful not to bark WITH your Beagle.
Beagles are communicative pups who love to sing – but this isn't ideal if you're living in close quarters with others. If you're trying to coach your Beagle not to bay, make sure you don't yell or raise your voice at the dog when they're making noise. If you do, you're just reinforcing the bay behavior by baying with them. Instead, wait for them to finish, and reward them with treats and affection once they've quieted down.
Keep your Beagle busy during the day.
Beagles can get bored easily if they're not engaged in fun, wholesome activity throughout the day. It's a good idea to use some of their kibble as a training tool – instead of putting all their food in a bowl at set meal times. Portion out some of their food for the day at breakfast time and feed them breakfast kibble for morning training rewards and play throughout the day. It'll keep your pup busier and calmer for longer.

Why Get Dog Insurance?
from Pumpkin®
While Beagles are a generally healthy breed, unexpected ruh-rohs can happen to any dog at any age. If your pup gets hurt or sick, pet insurance can help you say 'yes' to the best care, even when it's costly. When it comes to shopping for this breed, you'll want to choose an insurance plan like Pumpkin plan that covers hereditary conditions Beagles are prone to developing, and that can be costly to treat. While a reputable breeder will conduct genetic testing on your pup's parents to help minimize the chances of passing down hereditary conditions – they can't always be avoided. Let's look at some common ones, and how Pumpkin Dog Insurance plans could help cover the cost of care!
*Sample shows 90% reimbursement of covered vet bill assuming $250 annual deductible has been met.