Meet the Snowshoe
Best Fur Friend
High Kitty I.Q.
Chatty Kitty
Looking for a sweet-tempered, playful companion who loves to chat? Then I'm the breed for you! We Snowshoes are very vocal, though the humans say that my meows are softer and more melodic than those of my Siamese cousins. I'm very loving, and I do well in homes with kids and cat-friendly pets – the more the merrier! But since I'm very social, I don't do well if I'm alone for long periods of time. And I'm pretty smart, so I'll come up with creative ways to get into trouble if I'm bored or lonely.
Beyond that, I'm very active and love to be around my humans, so interactive playtime is great. I especially like playing fetch – sometimes, I'm more of a dog than a cat! I also like running water and might even splash around in it. Give me enough exercise and I'll be happy to lie on your lap for some love. I'm also a clean kitty – I like to groom my short coat myself. All you need to do is brush me once a week so I don't get hairballs and shed all over the place. If you don't mind a cat who will follow you around and chat your ear off, I'm a prrrfect match!
Ready to learn more about me? Let's dig in.
Ready to learn more about me? Let's dig in.
About Me
pumpkin
Get the pet insurance all the Snowshoes are purring about.
Fetch My Free Quote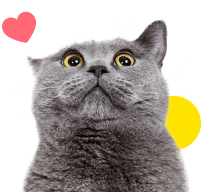 My Many Looks
Seal Point

Blue Point
Chocolate Point

Lilac Point

My Breed Characteristics

Furbulous Fact
Even though Snowshoes come in a variety of point colors, Snowshoe kittens are born completely white! After a few weeks, our bodies darken, and the point coloration on our tails, legs, heads and ears begins to appear and develop. Our points darken even more as we get older, but our trademark white feet will stay white! The humans can't get enough of our little white mittens – they make it look like we've just stepped in snow – and that's how we got our breed name!

As I Grow Up
As you can see, we Snowshoes age pretty gracefully. Here are a few key milestones in my growth & development to be aware of as I grow up from a kitten to an adult and senior!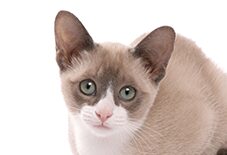 Kitten
3-9 Months
I'm prone to gum disease, so get me used to teeth brushing early on – I'll love the attention, and treats always help!
Adult
1-1.5 Years
I'm an active breed who loves to climb and play. Make sure I have lots of toys and a cat tower so I can work out my energy and stay fit!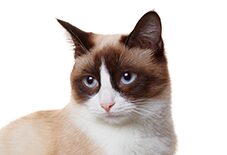 Senior
11-12 Years
I'm slowing down, so make sure to switch to a senior formula cat food and take me to the vet for twice-yearly check-ups.

History of My Breed
We Snowshoes are a very new breed. In the early 1960s, three "happy accident" Siamese kittens were born at a cattery in Philadelphia, PA, and these three kittens inspired my whole breed! A Siamese cat breeder named Dorothy Hinds-Daugherty discovered that three kittens in one of her litters all had four white paws each. She fell in love with these kittens – who not only had furbulous white paw markings but also the Siamese's trademark stunning blue eyes and point coloration – and wanted to create a breed with these very specific markings. She decided to breed these special Siamese with American Shorthair cats with tuxedo markings, and over time, she achieved the right markings and colorations.
Eventually, she retired, but another breeder named Vikki Olander wanted to keep our breed going. The records from this period of my development are pretty spotty, but Olander was the only human breeding us by 1977. (We Snowshoes have always been a rare breed because it's very difficult to achieve our specific colors and markings.) There's evidence that Snowshoe-type cats (or more accurately, Siamese cats with white mittens) have existed naturally for a long time – there's a Victorian-era photo and a Japanese silk-screen that depict some of my naturally occurring ancestors – but they were happy accidents of nature, not the result of a strict breeding program.
Because there were so few of us, it took a while for the major cat registries to officially recognize our breed. The Cat Fanciers Federation recognized us in 1982, followed by the American Cat Fanciers Association in 1990 and The International Cat Association in 1994. Today, we're still a rare breed, but the humans who know and love us keep our breed going strong!

Pawesome Cats to Parent
In addition to purebred Snowshoes like me, there are tons of prrrfectly sweet mixed-breed Snowshoes that are looking to find their furever homes. You can learn where to find your next pet below!
Let your Snowshoe splash around.
Unlike many cats, the Snowshoe actually enjoys playing with water, and they even love to swim! With supervision, providing a shallow pool for environmental enrichment can allow your Snowshoe to play and splash around in the water. Placing small floating toys into the pool will encourage play.
Make sure your Snowshoe gets enough play.
Snowshoes cats breed have a lot of energy, so make sure to provide lots of playtime with toys. Rotating toys will help keep things interesting for them. Provide lots of places for your Snowshoe to be up high – cat condos or cat trees are perfect for this. S are highly intelligent breeds and can be taught to walk on leashes!
Be proactive about your Snowshoe's dental health.
Snowshoes are prone to periodontal disease so make sure to brush your cat's teeth regularly. Regular veterinary dental checks are also recommended annually. Feeding your Snowshoe dry food or dental diets also aid in prevention of periodontal disease.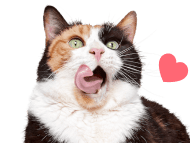 Why Get Cat Insurance?
from Pumpkin®
While Snowshoes are a generally healthy breed, cat-astrophes can happen to any cat at any age. If your kitty gets hurt or sick, pet insurance can help you say 'yes' to the best care, even when it's costly. When it comes to shopping for this breed, you'll want to choose an insurance plan like Pumpkin plan that covers hereditary conditions Snowshoes are prone to developing, and that can be costly to treat. While a reputable breeder will conduct genetic testing on your kitty's parents to help minimize the chances of passing down hereditary conditions, they can't always be avoided. Let's look at some common ones, and how Pumpkin Cat Insurance plans could help cover the cost of care!
*Sample shows 90% reimbursement of covered vet bill assuming $250 annual deductible has been met.