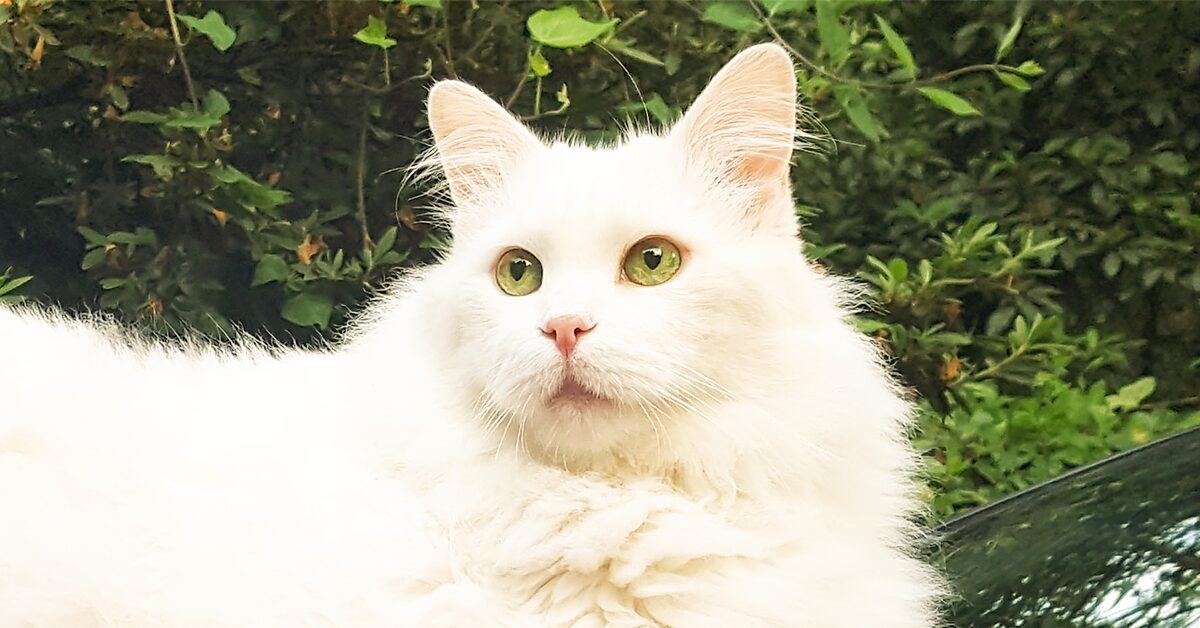 Meet the Ragamuffin
High Kitty I.Q.
Colossal Kitty
Family-Friendly Feline
Looking for a laid-back lap cat who can adapt to any environment? I'm the breed for you! We Ragamuffins are known for being one of the best cat breeds for families with small children – we are gentle and playful, and as long as you teach your tiny humans the right way to play, we'll entertain each other for hours! I'm also good with other pets and love when you have visitors over. I'm very friendly and sweet and always looking for a lap to cuddle up on. I don't do well home alone, but having another cat in the house will help.
I'm a chill kitty but I'm not lazy. I love to play and need daily activity in order to stay healthy and not get bored. Lucky for you, I'm a smarty paws and can learn tricks, play fetch, and even walk on a leash! Even though I'm a longhaired cat, I'm actually really easy to groom (just one or two brushings a week will do it). While I'm a beautiful cat, it's really my sweet and easygoing personality that makes humans big and small fall madly in love with me!
Ready to learn more about me? Let's dig in.
Ready to learn more about me? Let's dig in.
About Me
pumpkin
Get the pet insurance all the Ragamuffins are purring about.
Fetch My Free Quote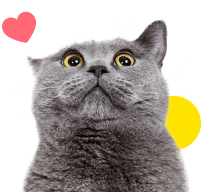 My Many Looks

Brown Tabby
Tortoiseshell
Blue

Black & White

My Breed Characteristics

Furbulous Fact
Even though we Ragamuffins are one of the most colorful breeds in the cat world, Ragamuffin kittens are born totally white! As we mature, we begin to grow into one of the variety of color and pattern combinations that our breed displays. Since we are one of the biggest cat breeds (behind the gentle giant Maine Coon), it takes us a long time to mature. It can take up to 4 years for us to reach our full size and fully grow in our adult coat (though our color comes in long before that).

As I Grow Up
As you can see, we Ragamuffins age pretty gracefully. Here are a few key milestones in my growth & development to be aware of as I grow up from a kitten to an adult and senior!
Kitten
3-9 Months
I'm prone to dental disease so get me used to teeth brushing early – I'll love the attention and treats always help!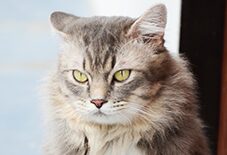 Adult
3-4 Years
Even though I'm mellow, I need daily playtime with my humans to keep me mentally and physically healthy.
Senior
11-12 Years
I'm slowing down so make sure to switch to a senior formula cat food and take me for twice yearly vet checkups.

History of My Breed
We Ragamuffins are a pretty new breed and the history of the Ragamuffin is short but pawsitively fascinating. My breed was originally part of the Ragdoll breed, which was created in 1963 by a human named Ann Baker in Riverside, California. Ann Baker found a beautiful longhaired white Turkish Angora-like cat named Josephine in her neighborhood and bred her with several other male cats she either found or owned. Some of my early ancestors included Burmese, Birman, and Persian cats. She named my cousins Ragdolls because of their tendency to flop into their humans' arms.
As Ann Baker continued to develop my cousin, the Ragdoll cat, she formed the International Ragdoll Cat Association (IRCA) in 1971 and trademarked the breed name. In addition to Ragdolls, which had a very specific breed standard that required them to be colorpoint only, Ragdoll breeders at the IRCA started to introduce other breeds (such as the Himalayan and Domestic Longhair) to increase the variety of colors and patterns. These cats were named Cherubim, and they are my closest ancestors – in fact, the Cherubim cats are the exact same as my breed, only they have a different name!
In 1992, a group of Ragdoll breeders broke from the IRCA and wanted to get official recognition from the major cat registries. Because Ann Baker had trademarked the Cherubim name, the group chose the name Ragamuffin (also spelled RagaMuffin) to honor Ann Baker's contributions to my breed. We were first accepted as a new breed by the American Cat Fanciers Association in 1994 and granted championship status in 2001. Other cat registries soon followed, and today we are as beloved as our Ragdoll cousins.

Pawesome Cats to Parent
In addition to purebred Ragamuffins like me, there are tons of prrrfectly sweet mixed-breed Ragamuffins that are looking to find their furever homes. You can learn where to find your next pet below!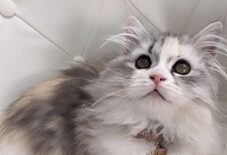 Be on the lookout for heart murmurs.
Ragamuffins can suffer from hypertrophic cardiomyopathy, which causes the chambers in the heart to become abnormally thickened. The first sign is typically a heart murmur heard by a veterinarian. A physical examination by a veterinary cardiologist will be required to provide a confirmative diagnosis.
Ragamuffins can be prone to polycystic kidney disease.
Polycystic kidney disease in an inherited disease that occurs when cysts develop throughout the kidneys. It can lead to kidney failure in its later stages, so regular trips to the vet are essential for catching signs of the disease early.
Be careful with treats – Ragamuffins love them a little too much.
Most cats struggle with obesity, but Ragamuffins can be quick to overeat if they have too much access to food and treats. Pay close attention to your Ragamuffin's weight and adjust their food intake appropriately.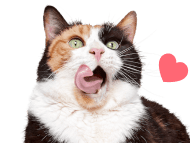 Why Get Cat Insurance?
from Pumpkin®
While Ragamuffins are a generally healthy breed, cat-astrophes can happen to any cat at any age. If your kitty gets hurt or sick, pet insurance can help you say 'yes' to the best care, even when it's costly. When it comes to shopping for this breed, you'll want to choose an insurance like Pumpkin that covers hereditary conditions Ragamuffins are prone to developing, and that can be costly to treat. While a reputable breeder will conduct genetic testing on your kitty's parents to help minimize the chances of passing down hereditary conditions, they can't always be avoided. Let's look at some common ones, and how Pumpkin Insurance could help cover the cost of care!
*Sample shows 90% reimbursement of covered vet bill assuming $250 annual deductible has been met.