Meet the Cornish Rex
Best Fur Friend
Social Butterfly
Low-Maintenance Looks
Looking for a playful companion with an inquisitive mind and a big heart? I'm the breed for you! We Cornish Rex are known for our curious and adventurous nature. I'm fast and agile, and I can get into just about anything – closed doors and cabinets are no match for me, and you'll likely find me perched up high surveying the scene! I'm great with kids and cat-friendly pets, and I have a lot of love to give to the whole family. I'm just as happy running around playing and exploring as I am getting scratches on your lap.
I'm very athletic, and my smarts, high energy, and playful nature make me great at learning tricks and games like fetch. I do have a bit of a mischievous streak, but most humans find my trickster antics funny and endearing. My short wavy coat is a breeze to groom and I'm great for humans with allergies. If you want a loving kitty who is bound to make you laugh (and you can give me the attention I crave) I'm the prrrfect choice for you and your family!
Ready to learn more about me? Let's dig in.
Ready to learn more about me? Let's dig in.
About Me
pumpkin
Get the pet insurance all the Cornish Rex are purring about.
Fetch My Free Quote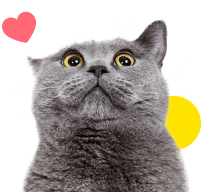 My Many Looks
Brown Tabby

Tortoiseshell

Blue
Seal Point

My Breed Characteristics

Furbulous Fact
One of my trademark features is my curly coat, which is very short and close to my body. The humans thought my coat looked like a fancy human hairstyle called themarcel wave, which was first created by a French hairstylist named Francois Marcel in 1872. They even nicknamed Cornish Rex cats Marcel cats! Unlike the French ladies who had to work for this look, my furbulous style comes naturally as a result of a genetic mutation. Even though my coat is stylish, I'm missing guard hairs so I'm especially sensitive to heat and cold.

As I Grow Up
As you can see, we Cornish Rex age pretty gracefully. Here are a few key milestones in my growth & development to be aware of as I grow up from a kitten to an adult and senior!
Kitten
3-6 Months
I'm prone to gum disease, so get me used to teeth brushing early on – I'll love the attention, and treats always help!
Adult
1 Year
I'm a curious & active breed and I love to play and climb. Make sure I have puzzle toys and a cat tree to keep me occupied and out of trouble!
Senior
10-11 Years
I'm slowing down so make sure to switch to a senior formula cat food and take me for twice yearly vet checkups.

History of My Breed
We Cornish Rex are a very new breed. The first Cornish Rex was born in Cornwall, England in 1950. A tortoiseshell British Shorthair named Serena, who was owned by a human named Nina Ennismore, gave birth to a litter of five kittens, but one of them was very different. A male kitten in the litter named Kallibunker was born with tight curls all over his body. As Kallibunker grew, it became clear that he was also physically different from his siblings – he had big ears, a slender body, long legs, and a different shaped head.
Nina Ennismore knew that she had something very special in Kallibunker and she consulted a geneticist who believed that he was the result of a natural mutation. The geneticist suggested that she breed Kallibunker back to his mother Serena. This litter had two curly kittens, and the Cornish Rex breed was born! We were named Cornish Rex after the region we came from and the Rex rabbit, which the humans thought had fur similar to ours. Interestingly, there was another happy accident wavy coated cat breed that began in nearby Devon – the Devon Rex – but it was discovered that the Devon Rex mutation was different from the Cornish Rex mutation.
Since there were so few Cornish Rex cats, breeders started to cross them with Burmese, Siamese, Russian Blue, and British Shorthair cats to increase the gene pool. Two Cornish Rex cats came to the United States in 1957 and American breeders began to cross them with Havana Browns and American Shorthairs, which increased the gene pool even more. Because my early ancestors were crossbred with so many different kinds of cats, our coats (though always curly) come in a rainbow of color and pattern combinations! In 1964, the Cat Fanciers' Association officially recognized our breed and we have been popular in and out of the show ring ever since!

Pawesome Cats to Parent
In addition to purebred Cornish Rex like me, there are tons of prrrfectly sweet mixed-breed Cornish Rex that are looking to find their furever homes. You can learn where to find your next pet below!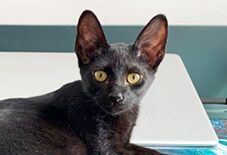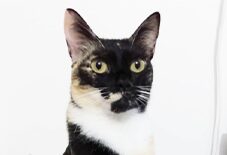 Take some extra time to cat-proof your home.
The intelligent Cornish Rex is known for being able to easily open cabinets and even some doors. Make sure to take precautions so that your curious cat can't get themself into any trouble as they bravely explore your home.
Make sure you keep your Cornish Rex warm.
Unlike most cat breeds, the Cornish Rex doesn't have an undercoat, which makes it a little harder for them to stay warm. They should be kept indoors and safe from any cold weather.
Baldness is common for the Cornish Rex.
Cornish Rex cats commonly suffer from a condition called congenital hypotrichosis. While it's harmless, it does cause many Cornish Rex to have thinning hair or to go completely bald in some areas.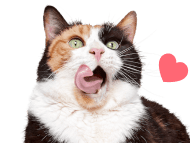 Why Get Cat Insurance?
from Pumpkin®
While Cornish Rex are a generally healthy breed, cat-astrophes can happen to any cat at any age. If your kitty gets hurt or sick, pet insurance can help you say 'yes' to the best care, even when it's costly. When it comes to shopping for this breed, you'll want to choose an insurance plan like Pumpkin plan that covers hereditary conditions Cornish Rex are prone to developing, and that can be costly to treat. While a reputable breeder will conduct genetic testing on your kitty's parents to help minimize the chances of passing down hereditary conditions, they can't always be avoided. Let's look at some common ones, and how Pumpkin Cat Insurance plans could help cover the cost of care!
*Sample shows 90% reimbursement of covered vet bill assuming $250 annual deductible has been met.