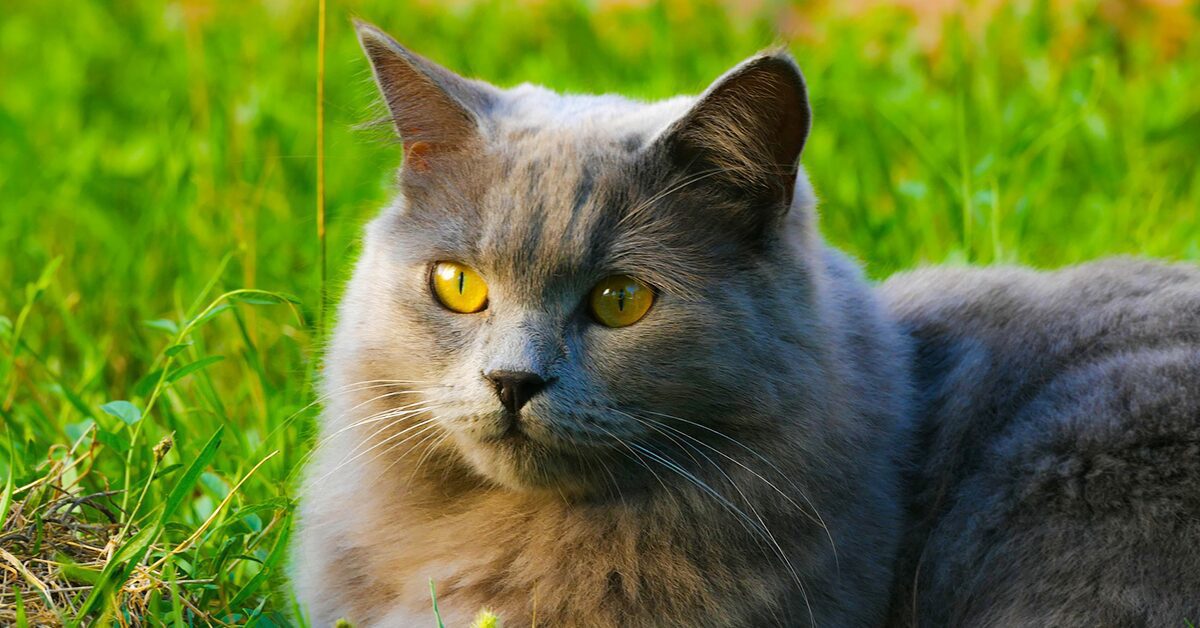 Meet the Chartreux
Best Fur Friend
Winning Smile
Quietest Kitty
Looking for a sweet companion who is affectionate without being needy? I'm the breed for you! I'm just as happy living with a single human as I am with a family with kids and cat-friendly pets. I'm gentle so even tiny humans are safe with me as long as they know how to play nice. You won't hear a lot from me – I'm a quiet breed and I tend to communicate with my expressive eyes. When I do make noise, it's more of a chirp than a meow (and the humans can't get enough of it).
I am prrrfectly content on my own while you're at work as long as I have some toys to keep me occupied. Even though I'm not the most high-energy breed, I still love to play, especially with my humans and toys that bring out my natural mouser instincts. Short bursts of play keep me happy, and then it's naptime, and there's a good chance your lap will be my favorite spot! We Chartreuxs may be known for our furbulous blue coats and natural smile, but it's our laid-back lap cat personalities that really make us shine.
Ready to learn more about me? Let's dig in.
Ready to learn more about me? Let's dig in.
About Me
pumpkin
Get the pet insurance all the Chartreux are purring about.
Fetch My Free Quote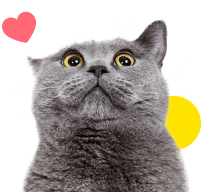 My Many Looks
Blue
Blue-Gray
Silver

My Breed Characteristics

Furbulous Fact
We Chartreuxs are generally happy cats (especially when our humans are around), but even if we get annoyed with you – if you're late with our meals, for example – you'll still see a smile on our face. This is because the bone structure of our heads and jaws gives our face a natural smile! Chartreux cats have a round head and a pointed muzzle, which results in us wearing a perma-smile that the humans can't get enough of.

As I Grow Up
As you can see, we Chartreuxs age pretty gracefully. Here are a few key milestones in my growth & development to be aware of as I grow up from a kitten to an adult and senior!
Kitten
4-9 Months
Get me used to my weekly combings early – I'll love the attention and treats always help!
Adult
3-4 Years
Even though I'm fine at home alone, make sure I have enough toys to keep me mentally stimulated when you're not there to play with me.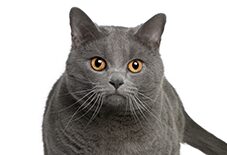 Senior
10-11 Years
I stay playful as I age but I'm prone to joint problems so make sure to watch my weight and feed me a senior formula cat food.

History of My Breed
We Chartreuxs are an old breed and our history is filled with pawsitively fascinating legends. The humans aren't exactly sure how we came about, but they have come up with some interesting stories. One of the most popular is that my ancestors were bred by the Carthusian monks of France and used as mousers to protect the ingredients that the monks used to make chartreuse (a type of liqueur). The humans who believe this legend also think that the Carthusian monks bred us to be quiet so we wouldn't interrupt their meditating with our meows! Another legend says that my ancestors were native blue cats of Syria who were brought to France after the Crusades.
The first record of the Chartreux was an 18th century book by French biologist Comte de Buffon, who wrote of us as one of four common cat breeds in Europe. Up until the 20th century we were mostly street cats who hunted vermin. Some humans even used our plush blue coats for pelts! Luckily, in the 1920s two sisters, Christine and Suzanne Leger, discovered a colony of my ancestors living on Belle Île, an island off the coast of France. The sisters fell for our furbulous looks and started a breeding program. We were first exhibited at a Paris cat show in 1931.
Like so many of my fellow European cat breeds, we almost went extinct after World War II. After the war, Chartreux breeders worked hard to keep us alive and bred my remaining ancestors with blue British Shorthairs, Russian Blues, and Persians. We were saved! The first Chartreux came to America in 1970 with two breeders from California, John and Helen Gamon, who worked with European breeders to maintain our bloodline. In 1987, we were officially recognized for championship status by the Cat Fanciers' Association. Today we are the national cat of France, and even though we remain a rare breed, we are highly prized.

Pawesome Cats to Parent
In addition to purebred Chartreuxs like me, there are tons of prrrfectly sweet mixed-breed Chartreuxs that are looking to find their furever homes. You can learn where to find your next pet below!
Chartreuxs don't meow so be ready to communicate with your cat in other ways.
One of the few cats that can't meow, the Chartreux will communicate with small chirps and trills – and, of course, a loud purr to let you know they're content. For some cat owners, this could take some getting used to.
Be on the lookout for heart murmurs.
Chartreux cats can suffer from hypertrophic cardiomyopathy, which causes the chambers in the heart to become abnormally thickened. The first sign is typically a heart murmur heard by a veterinarian. A physical examination by a veterinary cardiologist will be required to provide a confirmative diagnosis.
Pay attention to any signs of weak knees in your Chartreux.
Chartreux cats can be predisposed to patellar luxation, which is a condition when their kneecaps shift out of joint. Monitor them closely for mild lameness or an abnormal gait, and discuss any concerns with your veterinarian.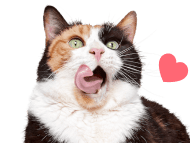 Why Get Cat Insurance?
from Pumpkin®
While Chartreuxs are a generally healthy breed, cat-astrophes can happen to any cat at any age. If your kitty gets hurt or sick, pet insurance can help you say 'yes' to the best care, even when it's costly. When it comes to shopping for this breed, you'll want to choose an insurance plan like Pumpkin plan that covers hereditary conditions Chartreuxs are prone to developing, and that can be costly to treat. While a reputable breeder will conduct genetic testing on your kitty's parents to help minimize the chances of passing down hereditary conditions, they can't always be avoided. Let's look at some common ones, and how Pumpkin Cat Insurance plans could help cover the cost of care!
*Sample shows 90% reimbursement of covered vet bill assuming $250 annual deductible has been met.