Meet the Bengal
High Kitty I.Q.
Star Cathlete
Best Fur Friend
If you're looking for the breathtaking beauty of a wildcat in a housecat's body, I am the prrrfect breed for you! I have a one-of-a-kind look because of my ancestors' leopard spots, but don't worry – I have the friendly and fun-loving personality of a domesticated breed. Because I descended from a wild Asian leopard cat, I am super intelligent and active. As my muscular body suggests, I am great at jumping and climbing, so I really need tall cat trees and scratching posts to play on. If you have room for an enclosed outdoor play area for me, that's even better! I also need a lot of toys (puzzles are my fav!) to keep me occupied.
I do best with humans who are around a lot. I need a lot of physical and mental activity and if I don't get it, I can be a bit naughty. I'm so smart that I can find lots of creative ways to make mischief in your house – I can even turn light switches on and off! Because of my hunting instincts, I don't really mesh well with small pets like hamsters and guinea pigs, but I am great with kiddos and cat-friendly dogs. If you're searching for a fun-loving ball of energy with striking good looks, look no further – I am pawsitive I'm the kitty for you!
Ready to learn more about me? Let's dig in.
Ready to learn more about me? Let's dig in.
About Me
pumpkin
Get the pet insurance all the Bengals are meowing about.
Fetch My Free Quote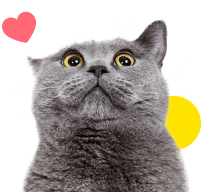 My Many Looks
Brown Spotted
Tabby
Seal Lynx Point
Tabby
Seal Mink Point
Tabby
Silver Marbled
Tabby

My Breed Characteristics

Furbulous Fact
You may have heard that all cats hate water – and many do – but that's not true for every breed. We Bengals absolutely love water! My ancestors were wild Asian leopard cats, which human scientists call Prionailurus bengalensis – hence the name Bengal! They originally lived in the jungle, where they were excellent climbers and swimmers. Even though we Bengals are out of the jungle and prrrfectly happy as house cats, we kept some of our wild cat traits, and loving water is one of them. Don't be surprised if I try to join you in the bath or shower and drink from the faucet – I'd keep your toilet seats down if I were you! Just a warning: my love of water combined with my high prey drive made my ancestors great at hunting and fishing, so if you keep fish as pets, I'm probably not the kitty for you!

As I Grow Up
As you can see, we Bengals age pretty gracefully. Here are a few key milestones in my growth & development to be aware of as I grow up from a kitten to an adult and senior!
Kitten
3 Mo-2 Yrs
It takes me a while to grow into my striking good looks, so don't be surprised if my coat, color, and patterns take a while to develop.
Adult
2 Years
I keep my high energy throughout my adulthood, so daily play and exercise will be key to helping me stay healthy and happy.
Senior
8-10 Years
I may be slowing down and not as active, so ask my vet about any dietary changes needed to keep me from becoming overweight.

History of My Breed
We Bengals are a relatively new breed with a pawsitively fascinating origin story. In 1963, a breeder from California named Jean Mill unintentionally bred a wild Asian leopard cat with a domestic shorthair. Unlike today, in the 1950s and 1960s, humans could actually buy wild cats in pet stores! Jean Mill owned a leopard who she believed was lonely, so she found her a friend – a black tomcat – and to Mill's surprise, they created a litter of hybrid kittens!
Not long after Jean Mill created my earliest ancestors, a scientist named Dr. Willard Centerwall was doing the same in his laboratory at Loyola University. In the 1970s, Dr. Centerwall was breeding leopard cats with domestic cats in order to study their genetics because wild leopard cats had some immunity to feline leukemia. After the study was completed, some of Dr. Centerwall's hybrids ended up with Jean Mill, and she began a serious breeding program that resulted in Bengal cats as we are today.
Not everyone was happy about us, though. The earliest Bengals (the first three generations) were not accepted or recognized as purebred by cat societies. It was only much later, when fourth generation Bengals were bred together, that a Bengal could be considered a fully domesticated purebred cat. The first organization to officially recognize our breed was The International Cat Association (TICA) in 1983. It took until 2016 for the Cat Fanciers Association (CFA) to recognize us, and even then we had to be at least 6 generations removed from our wild leopard ancestors! Today, we are fully accepted by everyone and make a loving (and maybe a bit rambunctious) addition to your family. While we retain the furbulous looks of our ancestors, our personality is full-on house cat.

Pawesome Cats to Parent
In addition to purebred Bengals like me, there are tons of prrrfectly sweet mixed-breed Bengals that are looking to find their furever homes. You can learn where to find your next pet below!
Get a DNA test & key health screenings.
In addition to yearly wellness exams, recommended vaccines for your cat's lifestyle, routine blood, urine, and fecal screens, and appropriate parasite prevention, talk to your vet about getting a DNA test + other health screenings for hereditary conditions and breed-specific health issues. For example, it is important to know whether your Bengal has the gene for PK-Def, responsible for a genetic blood disorder, or Bengal PRA (Progressive Retinal Atrophy), a genetic eye disease that causes blindness. Bengals can also develop hypertrophic cardiomyopathy, which is genetic in origin but requires an echocardiogram scan of the heart to diagnose. Ask your breeder if their breeding cats have tested negative for these diseases.
Follow these tips for a well-behaved Bengal.
Bengals are active, social and highly intelligent cats with big personalities, which can lend to them needing additional human attention and things to do. A bored Bengal is a destructive Bengal, so make sure to have plenty of entertaining things for your cat to do. Purchase a kitten from a reputable breeder that keeps kittens until 12 weeks of age to allow for proper weaning and socialization. Do not wean Bengals early – it has been linked to aggression and behavioral problems. Provide lots of room for your Bengal to run in your home, provide vertical space for climbing, and vertical and horizontal scratching surfaces so your Bengal can scratch and stretch. Understand that when a Bengal misbehaves, they are saying they need something from you.
Feed the right amount of a high quality diet.
Bengals do not have any special dietary requirements when compared to other cats. What is important is to choose a high quality cat food that is certified to be complete and balanced by AAFCO. It is recommended to feed a combination of wet and dry food. Equally as important is to not overfeed Bengals because obesity can predispose cats to a large number of chronic diseases. You can use the hand test to determine if your cat is at a healthy weight, or ask your vet what is a good weight for your cat.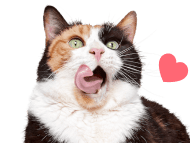 Why Get Cat Insurance?
from Pumpkin®
While Bengals are a generally healthy breed, cat-astrophes can happen to any cat at any age. If your kitty gets hurt or sick, pet insurance can help you say 'yes' to the best care, even when it's costly. When it comes to shopping for this breed, you'll want to choose an insurance plan like Pumpkin plan that covers hereditary conditions Bengals are prone to developing, and that can be costly to treat. While a reputable breeder will conduct genetic testing on your kitty's parents to help minimize the chances of passing down hereditary conditions – they can't always be avoided. Let's look at some common ones, and how Cat Insurance could help cover the cost of care!
*Sample shows 90% reimbursement of covered vet bill assuming $250 annual deductible has been met.