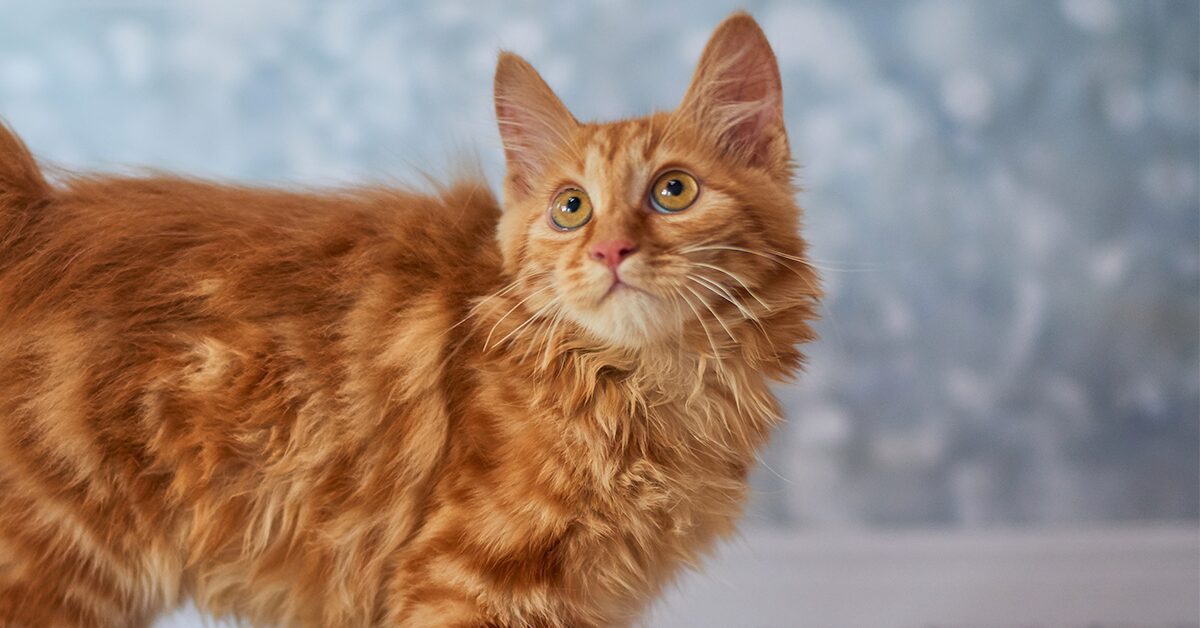 Meet the American Bobtail Cat
Smart Kitty
Purrfect Playmate
Loving Companion
They call us the "Golden Retrievers of the feline world" because we really are that sweet, affectionate, and dog-like. We love our owners unconditionally, and we'll follow them anywhere, whether it be around the house, to the park, or on a leash (yes, a cat on a leash!). We love our humans' friends and family, too, and warm up to guests quickly and with lots of snuggles. And if you're looking for a therapy cat, we're pretty purrfect.
We are not only friendly but also smart as a whip. We love games and activities that exercise our brain, like solving puzzle toys, learning tricks, and playing fetch (again, yes, a cat playing fetch!). We like going for walks around the neighborhood, too, and we'll steal any shiny object we can get our paws on. In other words, we're dogs that are always meowing!
Ready to learn more about me? Let's dig in.
Ready to learn more about me? Let's dig in.
About Me
pumpkin
Get the pet insurance all the American Bobtails are purring about.
Fetch My Free Quote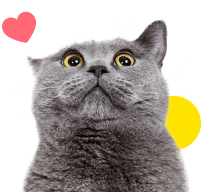 My Many Looks
Black
Red
Blue

Brown Tabby

My Breed Characteristics

Furbulous Fact
So, what gives us the name American Bobtail? Our tails, of course! We have short, stubby, bobbed tails that are only one to four inches long, about one-third the length of a normal cat's tail. And the best part is each tail is unique! This is a result of a natural mutation that occurred when a Siamese cat was crossed with a short-tailed male tabby. It might look a little funny at first, but we think our tiny tails are purrfect.

As I Grow Up
As you can see, we American Bobtails age pretty gracefully. Here are a few key milestones in my growth & development to be aware of as I grow up from a kitten to an adult and senior!
Kitten
< 3 years
We're easily leash-trained to go on walks with our humans, and we love games that challenge our brains and help us grow. Start early!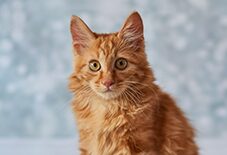 Adult
3-9
My adaptable personality makes me a furbulous travel partner via car or plane. I thrive in any environment - take me to see the world!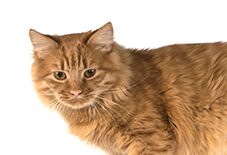 Senior
9-15 years
Make sure to brush my teeth well and often to avoid periodontal disease. Try to do it every day, but if you can't, once a week will do.

History of My Breed
You might be fur-prised to learn that American Bobtails aren't the only bobtail cat out there; there are several others, including the Japanese Bobtail and Kurilian Bobtail. That said, we're definitely the best bobcat, and we have a really interesting story. We American Bobtails came about when John and Brenda Sanders went on a vacation to Arizona and found a short-tailed kitten who they named Yodi. When they got back home to Iowa, Yodi got together with the Sanders's female Siamese cat named Mishi. It was certainly a match made in heaven, because the American Bobtail was born!
The Sanders family knew we were special, so they partnered with professional breeders to breed Yodi and Mishi's kittens with other short-tailed felines across the United States and Canada. They were selective with their choices, aiming to create a new breed of strong, medium-length cats with a wild appearance but a docile temper. This was back in the late 1960s - and look at us now!
We're a beloved, smart, and affectionate breed of cat that makes the purrfect domestic cat addition to any family. We're also pretty darn cute, with a striking eye color, unique coat color, and quiet chirp. That said, the International Cat Association didn't add us into their breed category until 1989, and we didn't get full recognition until 2002. However, we're now also recognized by the Cat Fanciers Association (CFA) and the American Cat Fanciers Association. And while the American Bobtail breed is currently #41 in CFA popularity, we're pretty sure that we'll continue to climb up the ladder once more people get to know us.

Pawesome Cats to Parent
In addition to purebred American Bobtails like me, there are tons of purrfectly sweet mixed-breed American Bobtails that are looking to find their furever homes. You can learn where to find your next pet below!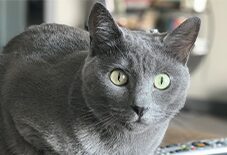 Do your homework before purchasing an American Bobtail to avoid heritable diseases.
American Bobtails are relatively healthy cats, however, they're prone to a few heritable diseases, including hip dysplasia and polycystic kidney disease. American Bobtails born without a tail can develop issues with fecal incontinence due to their shortened spine. Make sure to buy a kitten from a breeder that tests their breeding animals for heritable disorders, is transparent about test results, and provides a health guarantee. In addition, adopt an American Bobtail with a tail, even if it is a short one.
Feed your American Bobtail a combination of high quality canned and dry food, and don't overfeed.
Most cats, including American Bobtails, tend to develop strong food preferences, consume too many calories, and don't drink enough water. That's why it's a good idea to feed your American Bobtail a combination of canned and dry food, and rotate a few flavors, textures (pate, stew, etc.), and shapes (stars, triangles, etc.) to provide moisture, protein, and discourage picky appetites. In addition, American Bobtails tend to be couch potatoes, and need no more than 330-350 kcals per day to maintain a healthy weight. Check with your veterinarian to see how much to feed your cat.
Keep your American Bobtail indoors on hot days.
The American Bobtail cat is sensitive to high heat indexes. While you can still have an American Bobtail in places where the temperature soars, only do so if you have air conditioning and are able to keep your American Bobtail indoors on days when the heat index rises above 85 degrees F.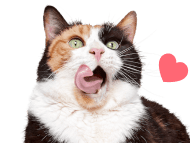 Why Get Cat Insurance?
from Pumpkin®
While American Bobtails are a generally healthy breed, cat-astrophes can happen to any cat at any age. If your kitty gets hurt or sick, pet insurance can help you say 'yes' to the best care, even when it's costly. When it comes to shopping for this breed, you'll want to choose an insurance like a plan from Pumpkin that covers hereditary conditions American Bobtails are prone to developing, and that can be costly to treat. While a reputable breeder will conduct genetic testing on your kitty's parents to help minimize the chances of passing down hereditary conditions, they can't always be avoided. Let's look at some common ones, and how Pumpkin Insurance Plans could help cover the cost of care!
*Sample shows 90% reimbursement of covered vet bill assuming annual deductible has been met.