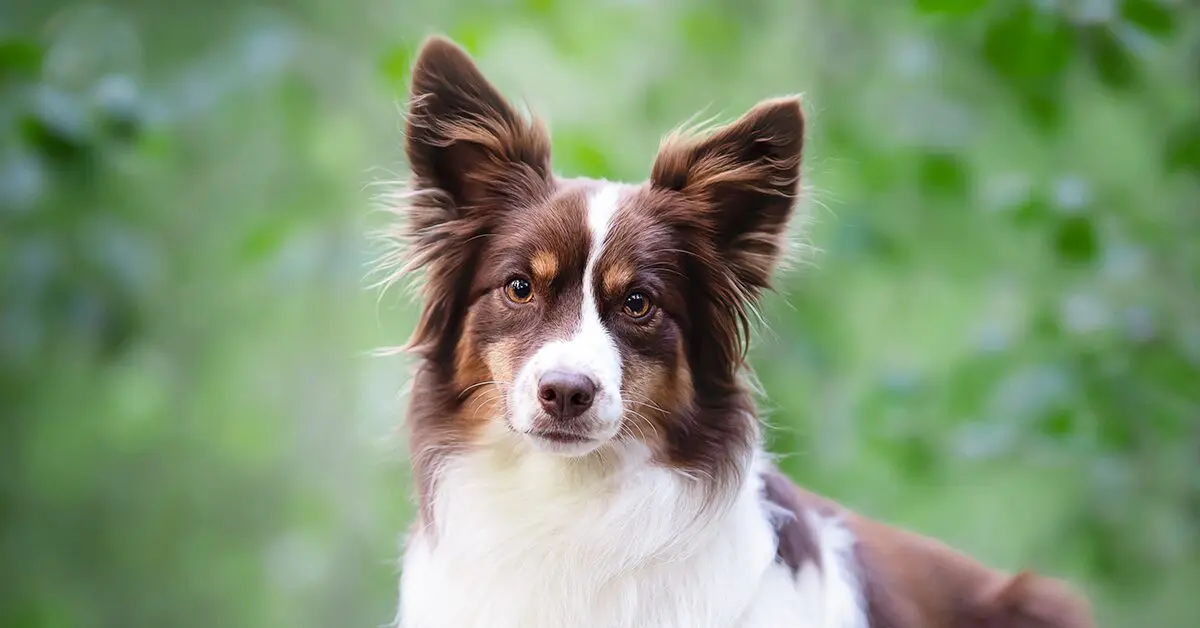 Meet the Miniature American Shepherd
Best Fur Friend
High Doggy I.Q.
Top Working Dog
​​​​Looking for a small dog with a big dog personality? I'm the breed for you! Don't let our size fool you – we Miniature American Shepherds are a hard-working, high-energy herding breed and we are built tough just like our Australian Shepherd cousins! I love kids and other dogs, but my playful energy can be too much for tiny humans – socialize me early so I learn not to herd your babies! I need an active family (1-2 hours of physical activity a day is a must for me). While my small size is apartment-friendly, I need lots of outside time. I'm athletic and eager to please which makes me easy to train, and I'm a superstar at dog sports like agility and flyball!
​​Because I'm so smart, I need lots of mental stimulation as well as exercise, so I don't do well when left alone for long periods of time. My furbulous looks aren't super high maintenance – I just need regular brushing and occasional baths. I'm a loyal and loving pup, which makes me a great watchdog, and if you've got the time and energy to tire me out, I'll be the best cuddle buddy ever!
Ready to learn more about me? Let's dig in.
Ready to learn more about me? Let's dig in.
About Me
pumpkin
Get the pet insurance all the Mini Aussies are wagging about.
Fetch My Free Quote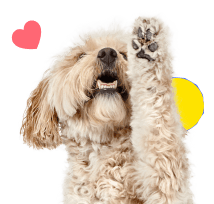 My Many Looks
Black
Blue Merle

Red

Red Merle

My Breed Characteristics

Furbulous Fact
​​​​​We Miniature American Shepherds may be small, but we are just as athletic as our bigger herding dog cousins! Our intelligence, high energy, and love of hard work make us great at all dog sports, but we are especially great at agility training! Agility competitions are becoming much more popular in the US, and we Mini Aussies are dominating the competition! One of us – a super talented MAS pup named Pixel – even won back-to-back championships in the 12-inch division of Westminster Kennel Club Master's Agility Championship in 2019 and 2020!

As I Grow Up
We Miniature American Shepherds age pretty gracefully. Here are a few key milestones in my growth and development to be aware of as I grow up from a pupper, to an adult, to a senior!
Puppy
3-9 Months
I need early socialization & obedience training so I can learn how to channel my herding skills properly! (Just make sure I've had all my vaccines first, pawlease)!
Adult
1-1.5 Years
I'm at my best when I have a job to do so I need lots of mental stimulation and exercise in order to stay happy & healthy.
Senior
10-11 Years
I'm prone to joint problems so switch to a senior-friendly dog food so I can maintain a healthy weight.

History of My Breed
​​​​​​​​​​We Miniature American Shepherds are a new breed and are very closely related to our cousin, the Australian Shepherd. In fact, we used to be called Miniature Australian Shepherds, and even today some people call us Mini Australian Shepherds or Mini Aussies! My Australian Shepherd cousins were first bred in the American West by farmers and ranchers who used them as sheepdogs and cattle herders. By the mid-20th century, smaller Aussies were working on the rodeo circuit in the American West. In the 1960s, a group of Aussie lovers in California decided they wanted to create a small dog with Aussie traits and they used only these small Australian Shepherds (who were below the AKC breed standard size) to create my breed!
​​​​​​​​​​We were originally called Miniature Australian Shepherds but the Aussie breeders didn't like that too much, so our name was changed first to North American Shepherd and finally to Miniature American Shepherd. We became super popular with equestrians in the U.S. since our compact size made us great travel buddies! Just like our breeders wanted, we had all the skills of an Aussie in a size that was more manageable for humans who lived in smaller spaces. The Miniature American Shepherd Club of the USA (MASCUSA) was formed in 1990 to promote and maintain my breed, and they worked hard to get us recognized by the American Kennel Club. Within a few years, they succeeded – we were accepted into AKC's Foundation Stock Service in 2011 and were officially recognized as a member of the herding group in 2015!
Purchase from a responsible breeder.
While well bred and cared for Mini Aussies can be very healthy, this breed is susceptible to hip dysplasia, which can cause pain and loss of mobility. In addition to heritable joint conditions, some mini Aussies are predisposed to a variety of genetic eye conditions that can cause blindness, including progressive retinal atrophy (PRA), cataracts, detached retinas, Collie eye anomaly, and more. Avoid heartbreak and veterinary expenses by purchasing puppies from responsible breeders who only breed dogs that are free of heritable disorders and provide health guarantees.
Provide lots of exercise and mental stimulation.
To be at their best and minimize behavioral problems and anxiety, Mini Aussies need to spend lots of time with their family, 30-60 minutes of exercise every day, and daily mental stimulation with food puzzles, training, and problem solving.
Avoid ivermectin.
Some Mini Aussies may have a hypersensitivity to ivermectin due to a MDR1 genetic mutation, leading to the phrase 'white feet, don't treat'. To be safe, do not give Mini Aussies ivermectin. This includes heartworm prevention that uses ivermectin as an active ingredient.
Exercise is key for good behavior.
Like other herding dogs, the Miniature American Shepherd needs heaps of exercise. Running in particular is important, so be ready to play a lot of fetch or take them for runs.
Give them a job!
A highly intelligent breed, shepherds thrive when they have a task to do. They will quickly absorb any training you throw at them, so keep it coming and they will be happy and healthy as can be.
Socialize them early.
Mini Aussies are highly social dogs, but they can exhibit behavior issues if they don't get socialized early. Make sure you introduce them to lots of people and animals. The earliest months of their puppyhood are the most important, so throughout their first year make sure they meet lots of friends.

Why Get Dog Insurance?
from Pumpkin®
While Miniature American Shepherds are a generally healthy breed, unexpected ruh-rohs can happen to any dog at any age. If your pup gets hurt or sick, pet insurance can help you say 'yes' to the best care, even when it's costly. When it comes to shopping for this breed, you'll want to choose an insurance plan like a Pumpkin plan that covers hereditary conditions Mini Aussies are prone to developing, and can be costly to treat. While a reputable breeder will conduct genetic testing on your pup's parents to help minimize the chances of passing down hereditary conditions, they can't always be avoided. Let's look at some common conditions, and how Pumpkin Dog Insurance plans can help cover the cost of care!
*Sample shows 90% reimbursement of covered vet bill assuming the annual deductible has already been met.