Meet the Tonkinese Cat
Curious Kitty
Smarty Paws
#1 Family Furriend
We Tonkinese cats, also known as "Tonks", are the life of the pawty! We're one of the most sociable cats who love to talk, follow you everywhere you go with our big aqua eyes, and paw around with our human or feline friends. Playtime is our favorite, but we'll also happily cuddle with you for hours on end; we're a total lap cat.
Because we love companionship so much, we'll get bored, lonely, and mischievous if we're left at home for too long. It helps if we have a cat roommate during kittenhood and onward, and we're best off with a not-too-busy human companion who will keep us out of trouble. While our mischief can turn into mayhem if you leave us alone for too long, you'll love our intelligence, curiosity, and resourcefulness. You won't ever want to leave our side – we're too cute!
Ready to learn more about me? Let's dig in.
Ready to learn more about me? Let's dig in.
About Me
pumpkin
Get the pet insurance all the Tonkinese cats are purring about.
Fetch My Free Quote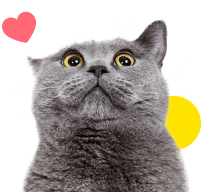 My Many Looks

Platinum
Champagne

Blue
Natural

My Breed Characteristics

Furbulous Fact
We Tonkinese cats are a crossbreed between Siamese cats and Burmese cats. We were bred to combine the best of both feline worlds, and we have all the intelligence, loving nature, and curiosity of both our ancestors. We were first bred as a happy accident during the 1800s, but it was in the 1900s that we were deliberately brought into the world.

As I Grow Up
As you can see, we Tonkinese cats age pretty gracefully. Here are a few key milestones in my growth & development to be aware of as I grow up from a kitten, to an adult, to a senior!
Kitten
<3 years
As a kitten, I'm full of energy and curiosity! Now is a great time to introduce me to fellow felines.
Adult
3-9 years
We Tonkinese adults still want lots of playtime and stimulation. Play a game with me, or even talk to me. I will usually talk back!
Senior
9-15 years
As an older cat, I am prone to obesity, so you'll want to watch what I eat. A balanced diet and regular vet visits will help!

History of My Breed
While we weren't officially bred until the mid-1960s, experts believe that a variety of cat called the "chocolate Siamese '' in the 19th century were actually early Tonks! The first American Burmese cat, a female named Wong Mau, was imported to the United States in 1930 and is now thought to have been the predecessor to the Tonkinese breed.
Regardless of when our lineage really started, we became official in the mid-1960s when Jane Barletta, a Siamese breeder in the United States, decided she wanted to develop a new and improved breed of her favorite Siamese cats. She bred a Siamese cat with a Burmese cat, and called us "Tonkinese." At around the same time, in Canada, another breeder named Margaret Conroy started crossing Siamese and Burmese cats, not because she wanted to make a new cat, but because she didn't have a male Siamese to breed with her female Siamese. She named the kittens "Tonkanese," which is a slightly different spelling than Margaret's choice.
For both Jane and Margaret, what made their new litters of Tonk kittens special were our tan mink coats and sparkling aqua blue or green eyes. And while Margaret continued breeding "Tonkanese" cats, Jane Barletta was most responsible for our rising popularity. That's probably why her spelling of "Tonkinese" won in the end. Jane advertised us in magazines and on TV, leading to Tonkinese acceptance into the Canadian Cat Association (CCA) in 1971. Other associations followed suit after that, and now we can be found meowing all over the world!

Pawesome Cats to Parent
In addition to purebred Tonkinese cats like me, there are tons of purrfectly sweet mixed-breed Tonkinese cats that are looking for their furever homes. Find your next pet below!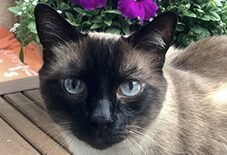 Give them plenty of play time.
Tonkinese are very playful and active. They will need plenty of play time every day to prevent destructive behavior. Giving them play toys, or other interactive toys and puzzles, will help keep them mentally and physically healthy.
Keep up with routine vet visits
Tonkinese can be prone to genetic heart issues, Amyloidosis, or GI issues. If you notice that your cat is exhibiting signs of illness, it's best that you take them to the vet to ensure that they are not developing any health issues.
Brush their coat weekly
Tonkinese do not have long hair coats that need daily brushing, but they do shed and will need their dead hair removed by brushing each week. This will help their coat stay nice and shiny, and it will decrease the number of hairballs that your cat has to deal with.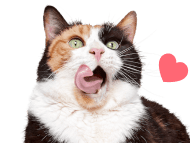 Why Get Cat Insurance?
from Pumpkin®
While Tonkinese cats are a generally healthy breed, cat-astrophes can happen to any cat at any age. If your kitty gets hurt or sick, pet insurance can help you say 'yes' to the best care, even when it's costly. When it comes to shopping for this breed, you'll want to choose an insurance plan like a Pumpkin plan that covers hereditary conditions Tonkinese cats are prone to developing, and that can be costly to treat. While a reputable breeder will conduct genetic testing on your kitty's parents to help minimize the chances of passing down hereditary conditions, they can't always be avoided. Let's look at some common ones, and how Pumpkin Insurance Plans could help cover the cost of care!
*Sample shows 90% reimbursement of covered vet bill assuming the annual deductible has been met.