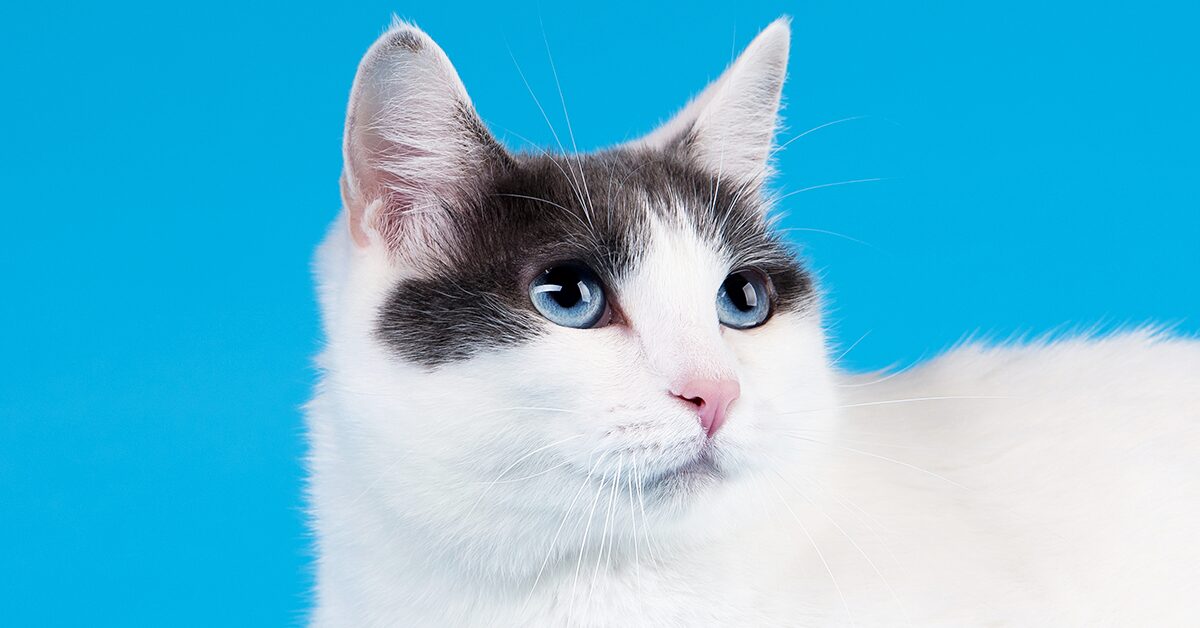 Meet the Japanese Bobtail Cat
Purrfect Playmate
High Kitty I.Q.
Happy Hunter
If you're looking for a kitty who is ready to be your best friend, look no further than us Japanese Bobtails! We're loving, friendly, and always ready for a fun adventure. There are few things we love more than spending time with our humans and getting plenty of affection, so a home where people are always around is best. Kids and other pets are fine with me, too!
You'll come to love our unique, pom-pom tail, oval eyes, and high cheekbones. While our look is one-of-a-kind, so is our personality! Some call us the Golden Retrievers of the feline world because we love to fetch, hunt, and play. You'll always find us with a ball (and the occasional mouse) in our mouth. Because we have so much energy, we can get into mischief if we get bored, so it's important to keep us entertained. Luckily, we're so easy to love that you'll want to spend every second by our side!
Ready to learn more about me? Let's dig in.
Ready to learn more about me? Let's dig in.
About Me
pumpkin
Get the pet insurance all the Japanese Bobtails are purring about.
Fetch My Free Quote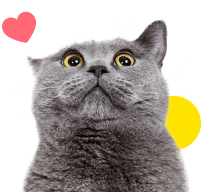 My Many Looks
Cream
Blue
Tabby and White
Chocolate tortoiseshell

My Breed Characteristics

Furbulous Fact
You've likely seen my signature short tail, but have you heard the legend that surrounds it? As the story goes, it all started when a sleeping cat's tail caught on fire. The poor kitty was so scared he ran off and accidentally set the whole town on fire, too! Then, the emperor ordered that all cats' tails be chopped off (ouch)! While it makes for a good story, the truth is that our tail was the product of a genetic mutation, not a raging fire or angry emperor. Phew!

As I Grow Up
As you can see, we Japanese Bobtails age pretty gracefully. Here are a few key milestones in our growth & development to be aware of as we grow up from a kitten, to an adult, to a senior!
Kitten
< 3 years
As a kitten, I have lots of energy that can get me into trouble. Play fetch with me, give me toys, and teach me tricks to tire me out!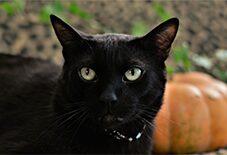 Adult
3-9 years
A balanced diet and plenty of exercise are key to a happy Bobtail! Watch how much cat food I eat to help me maintain a normal weight.
Senior
9-18 years
I'm a pretty healthy breed, but I can get sick or injured as I age. Be sure to schedule regular vet checkups to keep me in great shape!

History of My Breed
Wondering where my breed got its start? Well, it's a little complicated. Japan is our home (they don't call us the Japanese Bobtail for nothing!), but cat experts aren't pawsitive that our history really began on the island. Some scientists think we may have been brought over from China or Korea, potentially by Buddhist monks. Because we're such furtastic mouse hunters, the monks might have traveled with us to stop rats from eating their rice paper scrolls. Yum - rice and mice. All this talk is making me hungry!
Our history as fierce rodent snatchers doesn't stop there. In the 1600s, Japan became a star in the silk trade. The only problem was that rodents started eating all the silkworms! Luckily, the emperor of Japan had a solution : let the cats out. We helped stop the mice and rats, and eventually we Japanese Bobtails became common street cats throughout all of Japan.
Since we saved the lucrative silk trade from destruction, pawhaps it makes sense that Japanese Bobtail cats have long been symbols of good luck in the country. You can find us in Japanese art, easily recognizable by our short, puffy tails. A figurine called maneki-neko, or beckoning cat, is our claim to fame, which is said to bring good fortune to its human owner!
But how did we get to the United States? We were first transported by U.S. soldiers after World War II, but it wasn't until 1968 that we were brought over to breed. A lady named Elizabeth Freret sent for three Japanese Bobtail kittens and started breeding us, as did another breeder named Lynn Beck. Together, Elizabeth and Lynn wrote the breed standard for the Bobtail. In 1976, the Cat Fanciers Association recognized shorthair Japanese Bobtails for championship status, and in 1993, longhaired Bobtails followed suit.

Pawesome Cats to Parent
In addition to purebred Japanese Bobtails like me, there are tons of purrfectly sweet mixed-breed Bobtails that are looking to find their furever homes. You can learn where to find your next pet below!
Give your Japanese Bobtail plenty of playtime.
Japanese Bobtails are very playful and can even be mischievous at times. If they're not given proper exercise and playtime, they can get themselves into trouble. Make sure to play with your cat for about 30 minutes each day to keep them happy.
Do not overfeed your Japanese Bobtail.
Japanese Bobtails can easily become overweight. This can lead to many other health issues like diabetes, liver disease, and joint and mobility issues. Feed your cat the proper diet and avoid giving them too many treats to help them stay fit and healthy.
Brush your Japanese Bobtail frequently.
While Japanese Bobtails do not have very long hair, they do shed. To remove the dead hair and help decrease hairball formation, it's best to maintain a frequent brushing schedule. Plus, it's a great way to spend quality time with your lovable kitty.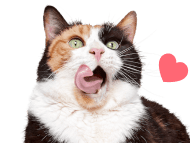 Why Get Cat Insurance?
from Pumpkin®
While Japanese Bobtails are a generally healthy breed, cat-astrophes can happen to any cat at any age. If your kitty gets hurt or sick, pet insurance can help you say 'yes' to the best care, even when it's costly. When it comes to shopping for this breed, you'll want to choose an insurance plan like a Pumpkin plan that covers hereditary conditions Japanese Bobtails are prone to developing, and that can be costly to treat. While a reputable breeder will conduct genetic testing on your kitty's parents to help minimize the chances of passing down hereditary conditions, they can't always be avoided. Let's look at some common ones, and how Pumpkin Cat Insurance plans could help cover the cost of care!
*Sample shows 90% reimbursement of covered vet bill assuming the annual deductible has already been met.